Punk rock icons the Sex Pistols, helmed by raucous mouthpiece Johnny Rotten — featured in Spin's special October issue on 1977 — have re-recorded the band's hit "Anarchy in the U.K." for the interactive video game Guitar Hero III: Legends of Rock. The original tune, pulled from the band's landmark 1977 record Never Mind the Bollocks Here's the Sex Pistols, was unable to be located in multi-track form, and therefore Activision invited the band — Rotten, a.k.a. John Lydon, guitarist Steve Jones, and drummer Paul Cook — to hit the studio and re-record the tune. "It was great for Guitar Hero to, in a way, get us back in the studio. I wasn't sure how it was going to turn out but it actually turned out great and I think everyone held their own," Jones said in a statement. "I like it [Guitar Hero] because my friends' kids like it. And I like what kids like." Rotten added, "a bit of anarchy in a video game is alright by me."
Recorded in the Beatles' mastermind George Martin's Air Studios in London, which retained the tune's original analog and vintage sound, "Anarchy in the U.K." was apparently in high demand by the game's avid players. "Guitar Hero fans have been requesting more punk rock in the game since its first iteration," said Tim Riley, Activision worldwide executive of music. "We are honored that the Sex Pistols went into the studio after 30 years, so that we could have a song from the most renowned punk band of all time in the game."
Dave Grohl at Led Zeppelin's 'Beck and Call'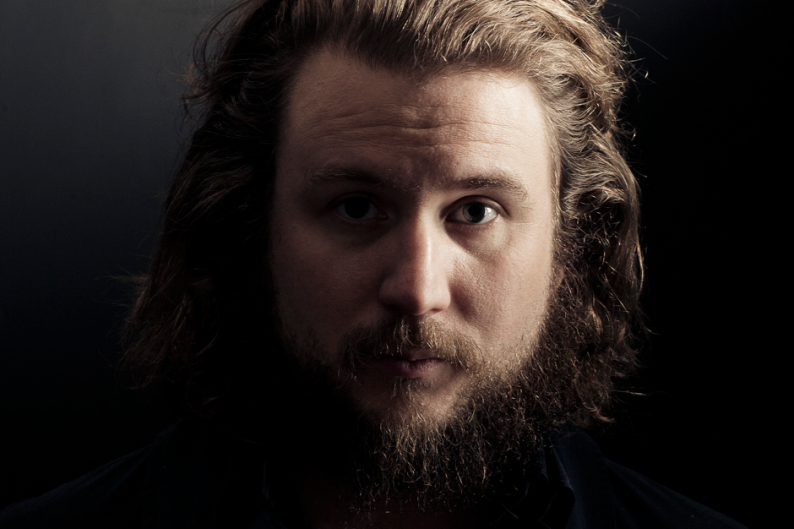 Though spending more time with the six-string these days, Dave Grohl is often considered a modern day John Bonham, the deceased and thunderous former sticksman for rock gods Led Zeppelin. But if Grohl has his way, he would return to his original locale behind the drums and channel Bonham's jackhammer beats — this time not with Josh Homme's Queens of the Stone Age, but behind singer Robert Plant, bassist John Paul Jones, and guitarist Jimmy Page during Led Zeppelin's reunion concert, and speculated ensuing world tour.
Grohl told NME.com that he's "at their beck and call," should the need for a drummer arise. "Ah, if I got that call, what the fuck do you think I'd be saying?" Grohl said. "I'd say, 'Hey [Foo Fighters bandmates] Chris and Taylor, let's take a little break for a few days, I'll see ya later!' But I don't expect that to happen." Grohl, who plans to attend the band's show in London, claims Jason Bonham, son of original the outfit's drummer, "should be the one" to play in his father's place, and that "He's a fucking phenomenal drummer."
Fans Dies During Smashing Pumpkins Show
An unidentified male concertgoer died Monday night (Sept. 24) during Smashing Pumpkins' performance at Vancouver, B.C.'s PNE Forum, possibly due to a crowd surfing accident, reports Canada's TheStar.com. According to police reports, the fan was dragged unconscious from the crowd, administered first aid on site, and later pronounced dead at St. Paul's Hospital. Const. Howard Chow said police had "determined there wasn't any foul play or suspicious circumstances involved," further elaborating that a mosh pit accident couldn't yet be confirmed but stated it definitely "could be." One concertgoer on hand told News1130 Radio that the victim fell while crowd surfing and "when he came out, he was lifeless." An autopsy is currently underway.
Jay-Z's Rocawear in Bid for Nets' Stadium Naming Rights
Enterprising record label honcho and 'Gangster' rapper Jay-Z is flexing his business muscle by bidding on the naming title to the Nets' current home, in hopes of tagging the Rocawear imprint to New Jersey's Meadowlands arena, MTV.com reports via the Garden State's Star-Ledger. Jay-Z, a.k.a. Shawn Carter, is co-owner of the New Jersey Nets, and Rocawear a sponsor of the team, but Southpole has entered the bidding war logging the highest entry so far at $2 million for the two-year contact. Though currently donning the "Continental Airlines Arena" title, the Meadowlands will soon be abandoned by its namesake sponsor, and subsequently the Nets and hockey team the New Jersey Devils. But it appears Jay-Z, who will be moving the Nets to Brooklyn in 2009, is seeking the two-year contract to provide his team an aptly titled home until its new digs are completed.