Serj Tankian, the politically-tinged rocker behind System of a Down's shrieking vocals, has announced the releases of Elect the Dead, his debut solo LP, set to hit store shelves Oct. 23 via Serjical Strike/Reprise. Both recorded and produced by Tankian himself, with additional instrumental aid courtesy of drummers John Dolmayan (System of a Down) and Brian "Brain" Mantia (Guns n' Roses, Primus), Elect the Dead came together organically at his home studio in Los Angeles last summer. "I was writing more traditional type songs on my piano and acoustic guitar, with a classical, almost operatic flavor; and lo and behold, it ended up being a rock record," Tankian said in a statement. "Funny what happens when you add distorted guitars and drums… There are political songs, funny songs, love songs, songs about painful experiences, vanity, and the environment. It has a deep melancholy that runs from the personal to the global, with a glimmer of hope in the solidarity of spirit."
Ween Maps Tour
In support of the band's first LP in over four years, La Cucaracha, Ween have slated an extensive North American tour, set to kick off in Bloomington, IN Oct. 16. The 26-date outing, their longest in three years, will hit U.S. cities nationwide, including Chicago, Detroit, Seattle, Los Angeles, and Boston. Ween's tour will wrap with a pair of gigs at New York City's Terminal 5 venue, Nov. 30 and Dec. 1.
Ween tour dates:
10/16, Bloomington, IN (Bluebird)
10/17, Urbana, IL (Canopy Club)
10/19, Madison, WI (Orpheum Theater)
10/20, Chicago, IL (Aragon Ballroom)
10/22, St Louis, MO (Pageant)
10/23, Columbus, OH (PromoWest Pavillion)
10/25, Cleveland, OH (House of Blues)
10/26, Toronto, ON (The Docks)
10/27, Detroit, MI (State Theatre)
11/4, Tucson, AZ (Rialto)
11/5, San Diego, CA (House of Blues)
11/6, Ventura, CA (Majestic Ventura Theater)
11/8, Los Angeles, CA (Wiltern)
11/9, Santa Cruz, CA (Santa Cruz Civic)
11/10, San Francisco, CA (Warfield)
11/12, Portland, OR (Roseland)
11/13, Seattle, WA (Paramount)
11/14, Vancouver, BC (Queen Elizabeth Theater)
11/16, Calgary, AB (Flames Central)
11/17, Edmonton, AB (Events Center Edmonton)
11/23, Baltimore, MD (Sonar)
11/24, Philadelphia, PA (Tower Theater)
11/26, Burlington, VT (Higher Ground)
11/28, Boston, MA (Orpheum)
11/30, New York, NY (Terminal 5)
12/1, New York, NY (Terminal 5)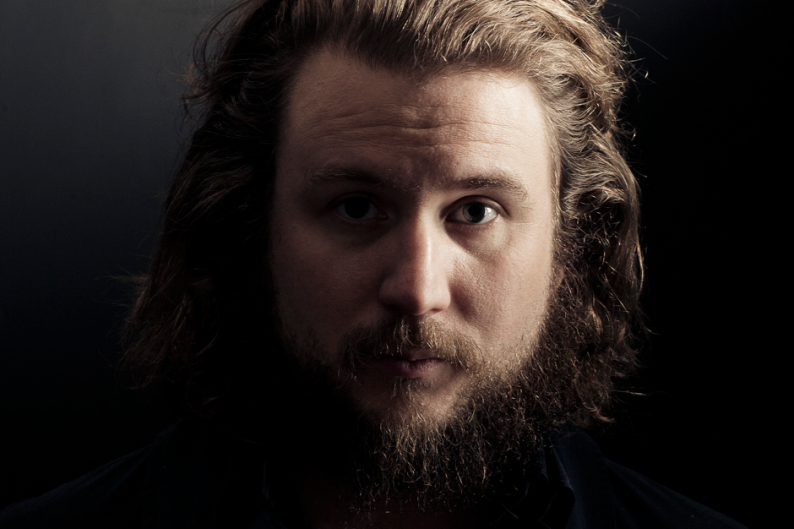 Ghostface Killah Joins Adult Swim Tour
Many musicians seem to have a soft place for Adult Swim, Cartoon Network's hilarious late-night programming block for young adults: TV on the Radio, the Raveonettes, and Danger Doom have already professed their love. And the next artists to step forward in support of the program are hip-hop acts Ghostface Killah and Witch Doctor, and rockers And You Will Know Us By the Trail of Dead and Dethklok, all whom will take part in the first ever Adult Swim Tour.
The outing, which will be separated into a 12-date hip-hop jaunt, and a 12-date heavy metal tour, will kick off its hip-hop leg with Wu-Tang constituent Ghostface Killah and Atlanta's Witch Doctor Oct. 1 at Albany's State University of New York. From there, the tour, rolling through college campuses nationwide, will deliver the pair of legendary MCs to New Brunswick, NJ's Rutgers University, Los Angeles' UCLA, and Tempe, AZ's Arizona State University, among others. Details regarding the heavy metal installment of Adult Swim's campus tour will soon be released.
Adult Swim tour dates:
10/1, Albany, NY (State University of New York)
10/3, Durham, NH (University of New Hampshire)
10/5, New Brunswick, NJ (Rutgers University)
10/6, Richmond, VA (Virginia Commonwealth University)
10/7, College Park, MD (University of Maryland)
10/9, Washington, DC (American University)
10/10, Atlanta, GA (Georgia Tech)
10/11, Orlando, FL (University of Central Florida)
10/14, Norman, OK (University of Oklahoma)
10/16, Los Angeles, CA (UCLA)
10/17, Tempe, AZ (Arizona State University)
10/19, Albuquerque, NM (University of New Mexico)
Tommy Lee Addresses Mötley Crüe Issues
Responding to rumors regarding his resignation for seminal hard rockers Mötley Crüe, drummer Tommy Lee has released a statement addressing his bandmates' filing of a lawsuit against his manager, Carl Stubner, over a financial dispute. "I am a founding member of Mötley Crüe," Lee reminded in a statement. "Based on internal band issues aired publicly, my future with the band is uncertain. I have tried to meet with my bandmates repeatedly without success but have informed them that I'm not walking away from my band of 25 years. It troubles me that the current legal issues, which were filed by the corporations against my personal manager are separating us and causing more dysfunction. I hope we can work this out amongst ourselves." Will a reality TV show ensue?