In honor of the band's 30th anniversary, and to commemorate the Oct. 10 release of Control, Anton Corbijn's biopic about the outfit's seminal frontman Ian Curtis, Rhino has announced the release of the film's soundtrack, as well as a Joy Division vinyl box set and reissues of their formative albums. The soundtrack, slated to hit store shelves Oct. 30, will — as previously reported — feature contributions from the Killers, as well as a rendition of "Transmission," an unreleased Joy Division tune performed by the film's actors, in addition to tunes from David Bowie and the Velvet Underground.
Reissues of Unknown Pleasures, Closer, and Still will also arrive Oct. 30 as a double-CD collector's edition, featuring remastered tracks and rare and unreleased live tunes. With the three reissued albums, over three hours of previously unheard Joy Division tunes, including live renditions of "Dead Souls" and "Shadowplay" performed at Tony Wilson's Manchester venue the Factory, will be available to fans via conventional record stores, as well as internet outlets as a download.
Finally, the vinyl box set drops today (Sept. 11) and contains 180-gram editions of Unknown Pleasures, Closer, and Still, all of which will be available individually Sept. 18.
White Stripes Scrap ACL Gig
Though the candy colored duo have hit nearly every snowy corner of Canada, as well as launched a comprehensive U.S. outing, the White Stripes won't be showing up for one especially sought after date: the Austin City Limits Festival. According to Austin360.com, Jack and Meg White have scrapped their Sept. 15 performance at the seminal event, plus an appearance Sept. 16 at Stubb's Bar-B-Q, due to unspecified "medical reasons." The remainder of the band's U.S. tour is expected to continue as scheduled. A White Stripes spokesperson was unavailable for comment at press time.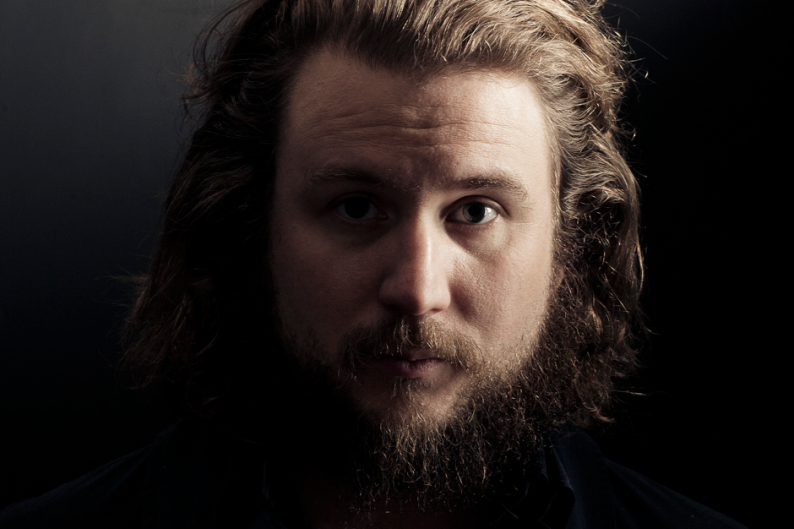 Mountain Goats Extend Fall Tour
It appears a jaunt throughout the Northeastern U.S. wasn't enough to sate Mountain Goats' hunger for the open road, for frontman John Darnielle and Co. have unveiled an additional string of performances slated for late October and early November in continual support of latest LP Get Lonely. The freshly minted collection of gigs will roll out on Halloween with a performance in Milwaukee before heading down through the Bible belt and into Colorado for a few dates. Next, the poignant and folky tunes of the Mountains Goats will migrate into St. Louis, and conclude the band's nine-date mini-tour in Chicago Nov. 15.
Mountain Goats tour dates:
10/30, Milwaukee, WI (Pabst Theater)
11/2, Grinnell, IA (Gardner Lounge)
11/3, Omaha, NE (Slowdown)
11/5, Aspen, CO (Belly Up)
11/6, Denver, CO (Hi-Dive)
11/8, Lawrence, KS (Jackpot Saloon)
11/10, St. Louis, MO (Biliken Club)
11/14, Urbana, IL (Canopy Club)
11/15, Chicago, IL (Empty Bottle)
Maritime Joins Jimmy Eat World
As the Oct. 16 release of Heresy and the Hotel Choir draws near, Milwaukee-based popsters Maritime are gearing up for a supporting tour opening for musically like-minded rockers Jimmy Eat World. Joining for numerous dates on Jimmy Eat World's previously unveiled outing, fans in western outposts such as Seattle, Vancouver, BC, Bellingham, San Francisco, and San Diego, can expect a supplementary dose of sugary pop courtesy of Maritime. Though details have yet-to-be announced, a statement claims Maritime will confirm further tour dates across the U.S.
Maritime with Jimmy Eat World:
10/7, Missoula, MT (Wilma Theatre)
10/8, Calgary, AB (MacEwen Hall)
10/10, Vancouver, BC (Commodore Ballroom)
10/11, Seattle, WA (Commodore Ballroom)
10/12, Bellingham, WA (Performing Arts Center Main)
10/14, San Francisco, CA (The Fillmore)
10/16, Los Angeles, CA (The Wiltern)
10/18, Anaheim, CA (House of Blues)
10/19, San Diego, CA (House of Blues)
10/20, Las Vegas, NV (The Joint)