A debauchery-ridden evening in Sin City can slowly dwindle into oblivion, especially during the wild and crazy events of the VMAs, and as previously reported, Mastodon axeman Brent Hinds slid well into the void, awakening hung over with brain hemorrhaging, a broken nose, and two black eyes to boot. But while details originally remained chiefly mysterious, the Las Vegas Weekly, via Metro Police reports collected from firsthand accounts and hotel-security video footage, states Hinds' injuries were sustained during a clash of the hard rock titans: A brawl with System of a Down bassist Shavo Odadjian.
According to the Las Vegas Weekly, "an inebriated Hinds was leaving Mandalay Bay around 3 a.m. when he encountered Odadjian and musician William Hudson at the hotel's west valet area. Hinds took off his shirt and hit Odadjian with it, then struck Hudson in both the face and chest, prompting Odadjian to advise Hinds 'to relax,' several times." "The police report then indicates both Odadjian and Hudson punched Hinds in the face, knocking him to the ground. An unidentified friend of Hinds, who reportedly witnessed the event, rushed to the musician's aid and apologized to Odadjian and Hudson, saying Hinds was 'just drunk,' according to the police report. Odadjian and Hudson were both questioned by police on the scene." "No charges had been filed at press time, though the police report lists Hudson as a 'suspect,' facing a possible charge of 'battery with substantial bodily harm.' The police report lists Odadjian as a 'witness.'"
Hinds, who was recovering at the University Medical Center of Southern Nevada, was released Friday (Sept. 14).
Justice Map North American Tour
Gaspard Augé and Xavier de Rosnay, the Parisian duo behind the electro beats of Justice, have announced a North American tour slated to deliver a mix of both live and DJ sets to fans across the U.S. and beyond. The outing, kicking off with a performance in Mexico City Oct. 5, will lead Justice into West Coast cities such as San Diego, Los Angeles, Seattle, and Vancouver, BC. From there, the two "D.A.N.C.E." inducing knob twisters will head east, stopping into Chicago, Toronto, and Philadelphia, among others, before capping their tour in New York City Oct. 22.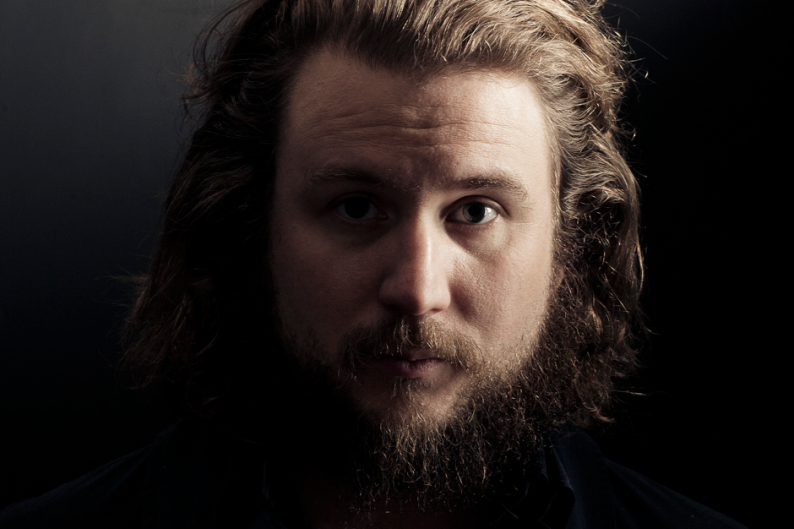 Justice tour dates:
10/5, Mexico City, Mexico (Velvet)
10/7, San Diego, CA (4th B)
10/9, Los Angeles, CA (Henry Fonda Theater)
10/10, San Francisco, CA (Mezzanine)
10/11, Portland, OR (Holocene)
10/12, Seattle, WA (Neumo's)
10/13, Vancouver, BC (Commodore Ballroom)
10/16, Minneapolis, MN (Foundation)
10/17, Chicago, IL (Metro)
10/18, Toronto, ON (Republik)
10/19, Montreal, QC (Metropolis)
10/20, New York, NY (Terminal 5)
10/21, Philadelphia, PA (Starlight Ballroom)
10/22, New York, NY (Terminal 5)
Dave Grohl Not One of Kurt Cobain's 'Sidemen'
Though Nirvana has long been considered the brainchild of frontman Kurt Cobain, marginalizing the gravity of drummer Dave Grohl and bassist Krist Novoselic's contributions, Grohl has stepped forward criticizing those who undermine their importance. "We've been called hired guns and I just laugh," the rocker told UK's Daily Mail, NME.com reports. "Anyone who has ever been in a band, hell… anyone who has ever even listened to a band understands what happens when one of those elements is removed from the combination. It just falls apart."
"I was actually Nirvana's fifth drummer and if you listen to the recordings with the previous guys you will notice it sounds different," he said. "Krist Novoselic and I have been called sidemen to Kurt for fucking years — that lawsuit is done with, y'know?"
Grohl continues, claiming many of the band's hits were the product of collaborative efforts. "When we went to rehearsals in Tacoma, Washington, to write music, there wasn't a whole lot of world domination in mind. We'd begin with an impromptu freeform noise jam and a lot of songs came out of that — from 'Smells Like Teen Spirit' to 'Come As You Are'. All those dynamic quiet/loud songs came out of those jams."
"I started playing in bands as a teenager, not a career option, but as a way to find weed and not have to work," Grohl confesses. "I've always considered myself a lucky musician. It's funny when somebody calls me the grunge Ringo, but really I'm just a pothead from suburban Virginia who wound up finding his way into a band who became really popular in the early 1990s."