Sharing a name with a William Butler Yeats poem, No Second Troy are not shy about their bookish origins, exhibiting a fine-tuned literary finesse on their bittersweet new single. "Into Your Sun" is an earnest, articulate love song with a touch of sentimental longing under which tender acoustic guitars and tinkering piano lay the groundwork. The song's video treatment, directed by Brent Green, presents flickering fragments interspersed with a handwritten narrative, beautifully complimenting the song's frailty with warm imagery. Like scenes out of an I-Spy book or snippets from pictures you might find browned and curling in the attic, the romantic wistfulness and youthful nostalgia of the clip serve to heighten the song's serene glow. Narcotic, No Second Troy's self-released full-length album, is out now.
Now Watch This
No Second Troy – "Into Your Sun" QUICKTIME
On the Web:
No Second Troy at MySpace
nosecondtroy.com

Talk: Will you stare directly at the 'sun' with No Second Troy?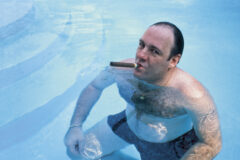 Get a Free Digital Sampler from SPIN.com and Insound!
When you spend $25 at Insound.com, you can download a free sampler featuring tracks from Bright Eyes, Dungen, Dinosaur Jr., and many more! FIND OUT HOW >>