2007 might've been the year Britney Spears hijacked the MTV Video Music Awards. At least according the large marquee outside the Palms hotel-casino last night (Sept. 9). This was the first year Las Vegas played host to the 23-years-old ceremony — feeling your age yet? — and if the lure of a Sin City setting wasn't enough to tempt the curious, the troubled tart's return to the stage should have been.
So big the red carpet nearly came to a standstill and the table gamblers — or, the human backdrop to the red carpet — attentively gazed up at the monitors to catch Britney's opening number, and curiosity quickly turned into frowns and grimaces. Spears half-assed her dance routines and lip-synching for the entirety of the song, looking overmedicated and underwhelmed. This was not lost on the onlookers expecting flashes of her former VMA self. Words like "aloof," "lost," "unglamorous," and (the most popular) "fat" were overheard during and right after the non-spectacle, the gamblers long having returned to their cards and chips (worth zero money, to boot) and the rest of us dashing off to the backstage area, our expectations for the rest of the night now significantly lowered.
The rockers, and the rock-favored hip-hop acts, began the popster parade, starting with best new artist nominees Gym Class Heroes (who won a moonman for Best New Artist), not so much chewing the scenery as overpowering it in their loud outfits. Band MC Travis McCoy promised more of the same outfit ostentation for the after-parties, promising to thwart club dress codes with sweatpants, pajamas and sneakers. His fail-proof plan? "All I have to say is, 'Do you know who the F my father is?' And it always works. My dad is really cool but he's nobody important. But if you say it with conviction, they'll let you in." Even more convincing was his claim that selling out is the new indie, now that pink is apparently no longer the new black. Less convincing was his insistence Gym Class Heroes weren't selling out themselves, but merely in need of a new catchphrase.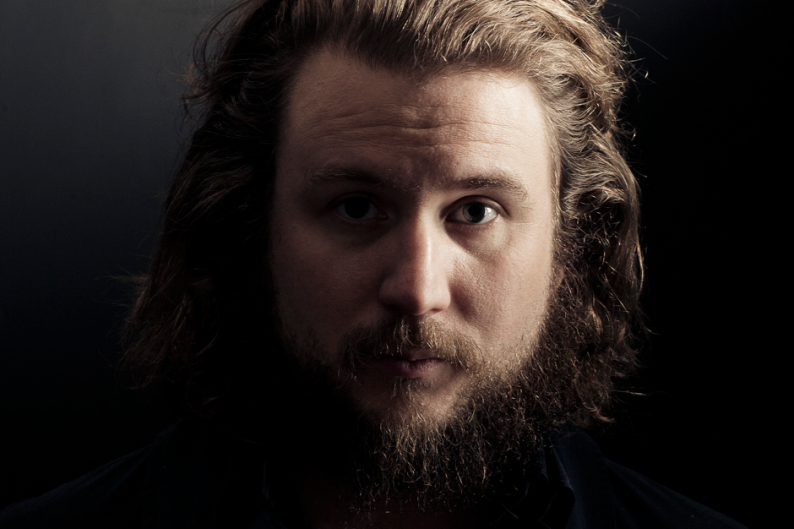 Not to be outdone, Cobra Starship — pals of Gym Class Heroes — also had a new band motto to toss off. Bassist Alex Suarez maintained that no bling is the new bling, after he outed himself as having less jewelry (a term we use loosely) as his bandmates. Singer Gabe Saporta kept things modest by admitting that his Snakes on a Plane-scoring band "actually really like bling, but we're not big ballers. We're little ballers." Hardly a selling point to the girls, eh? "We've got no shame. Besides, little balls are more fertile." Or maybe little ballers are the new big ballers.
Best Group winners Fall Out Boy occupied one of the Palms' fantasy suites for continuous performances shown during the telecast, holding court with their label family, including the aforementioned Gym Class Heroes, Cobra Starship, and Panic! At the Disco, last year's VMA champs and the sole local music representatives. "We're taking it from the hip-hop side of the world," said drummer Spencer Smith. "They've got the big entourages, and this is the best we can do. We're trying to gang up with the guys from all our bands." Panic might want to get comfortable with its surroundings. The boys are looking for a studio, and the Palms' recording studio — where hometowners the Killers hammered out Sam's Town — is one candidate where they might record its sophomore release.
Real hip-hop figures finally emerged. Mims, of "This Is Why I'm Hot" fame and sporting a jacket that read "Presidente," explored the idea of running for the highest office in the land, though felt no need to rush into such an endeavor. "I think I'll wait another term, see what kind of damage I can do," he said. "I think the red states will probably want me more than the blue states. Red means hot, and I'm hot." His first choice for a running mate? Shakira. "I gotta bring in a woman," he flatly stated. Never mind that she's Colombian.
Equally earnest was System of a Down's politically outspoken singer Serj Tankian, touting his soon-to-be-released solo effort, on-hand to sing the Dead Kennedys' "Holiday in Cambodia" with the Foo Fighters in their Fantasy Suite and, unlike most of his celebrity peers, eschewing an endorsement of any presidential candidate. "When you have an election and most of the people vote for one guy, but the other gets elected as president because of the electors, that's a failed democracy," he said. "Number two, I think Americans vote for people who they think can win, rather than people who best represent their socio-political conscience. And that's a problem for me because it's like betting on horses instead of betting on yourself and your values." Unfortunately, Mims was out of earshot.
Mark Ronson protégé Daniel Merriweather was in a diplomatic mood himself, not just to Morrissey fans who felt his and Ronson's go "Stop Me Medley," which features the Smiths' "Stop Me If You Think You've Heard This One Before" fell short, but also Mozzer and his old band, too. "People on MySpace are saying, 'Oh, I love that song you wrote,'" the Aussie singer said. "And I'm like, 'I didn't write it, Morrissey did, now go check out the Smiths.' I don't really want to promote myself, I want to promote music."
If Peter, Bjorn and John were promoting anything, it surely wasn't the music scene of their native Sweden. When asked about the absence of peers like the Hives from the music scene, Bjorn Yttling grinned from ear to ear. "It's great!' he exclaimed. "There's no more competition! Stay in Sweden, guys! We never meet them anymore."
In the final sprint to the Pearl, the VMAs' primary venue, Video of the Year nominees Justice had enough time to say it didn't expect to upset fellow nominee Kanye West again, but would still celebrate after the show with gambling, champagne, and a DJ set in downtown Vegas. And Timbaland apprentice diva Keri Hilson was eagerly anticipating Britney's big moment, especially since she wrote the featured song, "Gimme More." "You know, [producer] Danja called me in to work with Britney, and I ended up with three of my songs on her album. It's incredible. I didn't know 'Gimme More' would become a single, but I'm glad they love it."
Newly named awards were given to safe-bet artists like Justin Timberlake (who challenged MTV to play more videos, duh!) and Rihanna. It felt odd when the show would cut away from a Pearl stage performance to another one featuring Mark Ronson's house band, then break for a commercial and come back with a random suite segment with a band who had previously performed a song. And were those suite bands really playing throughout the entire show? (Many of the participants admitted on the red carpet that the suite performances were pre-recorded.) Oh, and ex-Pam Anderson-hubby No. 2 Kid Rock allegedly decked ex-Pam Anderson-hubby No. 1 Tommy Lee, the former being egged on by the latter, who found himself ejected from the proceedings as a result. The real winner here? Anderson's current beau and Vegas showroom co-headliner, magician Hans Klok.
But, for once, the performances, not the awards handouts or the artist shenanigans, were the scene-stealers of the event. VMA loser for the second year in a row, Kanye West nearly flung himself off the balcony of his own Fantasy Suite during a buoyant rendition of his hit "Stronger." Alicia Keys ventured beyond the baby grand to perform her new single, "No One," which segued into an unexpected, gospel-flavored cover of George Michael's "Freedom 90." The energy Linkin Park unleashed during "Bleed It Out" was intensified by a stunning laser display inside the Palms' Rain nightclub.
And Chris Brown delivered a jaw-dropping, table-jumping, Charlie Chaplin-and-Michael Jackson-channeling performance, applying a carnival aesthetic to "Wall to Wall" before having Rihanna sing a sliver of "Umbrella" — many of the songs played that night were halved or more — and then venturing back into his "Kiss Kiss" hit. It was Brown's name — not Miss Spears' — on everyone's lips after the show.
Only a handful of winners and participants made it to the backstage photo lounge, most of them not uttering a single word. Of course, Fall Out Boy's Pete Wentz couldn't help himself, gabbing to anyone that would hear him. On the topic of signing Vegas bands to his beloved Decaydance imprint — he recently signed local upstarts, the Cab — he seemed hopeful to unearth even more Neon Wasteland treasures. "When we used to come and play Vegas, we'd never hear from locals at all," he said. "But then we met the guys in Panic! and they were like, 'There are bands here!' For some reason, when we'd come through, there was no local support. But now, I feel like, after the Killers and Panic, there's a lot more attention on Vegas and it's awesome."
Pete, there's always attention on Las Vegas. And it deserves the marquee all to itself.
Loads of photos after the jump…