First dates can be awkward. Thankfully for all involved, the first day (Sept. 15) of the first ever Treasure Island Music Festival proved to be the making of a full-blown love affair. Like any good date, TIMF offered concertgoers a romantic setting (man-made Treasure Island sits in the gorgeous San Francisco Bay), a ride (via biodiesel-powered shuttle buses from AT&T Park), asked them to dance (thanks M.I.A!), a prime make-out spot (atop a solar-powered Ferris wheel), and even wined and dined us while accommodating our precious Nor-Cal dietary needs (Mmmm…edamame).
Bay Area electro funk act Honeycut seduced concertgoers early in the day from the Tunnel Stage, oozing a cool cat aesthetic that seemed sourced from vintage keyboardist Hervé Salters and new collaborator Etienne du Rocher on bass, and treating the audience to their Apple iMac commercial hit "Exodus Honey" and a harmonica-tastic closing cover of "Last Night a DJ Saved My Life." Some seemed a little thrown by vocalist Bart Davenport's third person point of view ("This song's by Honeycut! Thanks for listening to Honeycut!"), but his "I'm walking on one of those airport people movers" dance moves and unexpected art history movement abbreviation ("This song has a Renaissance vibe. You hip to Ren Fair?") on the synth-flute special "Protégé" won them back.
Ghostland Observatory came on strong on the main stage. One couldn't escape the feeling that caped beatmaster Thomas Turner and vampiric frontman Aaron Behrens might spontaneously burst into flames with the sun blazing high overhead, but the dance duo was undaunted in their quest to rock the island — with Behrens strutting the stage like a shamanistic take on RuPaul and James Brown and treating listeners to a set that included "Sad Sad City" and "Stranger Lover" before signaling the performance's end with a triumphant "that will be all" toss of his mic.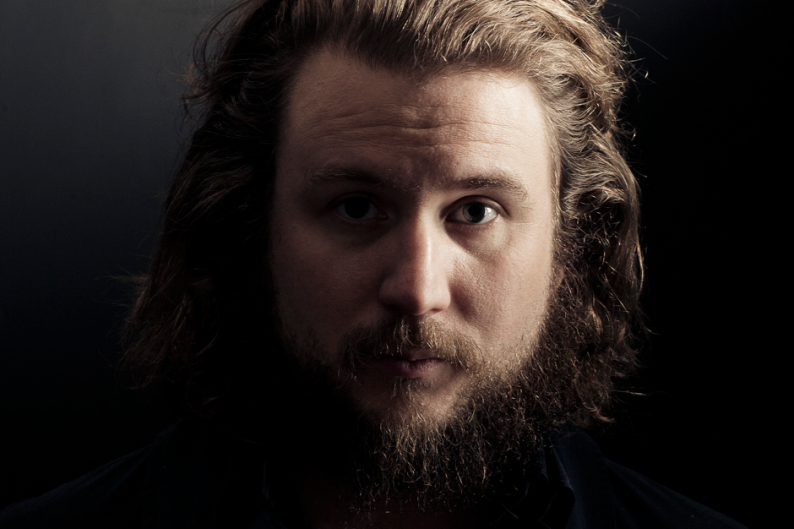 M.I.A. stood for Most Intensely Anticipated performance of the day, with festival hordes collecting en masse to greet the U.K. MC, who came to the stage outfitted in gold stretch pants (topped off with a riverboat captain hat that was finished with a jaunty red feather) and flanked by a Coming to America-styled back-up vocalist and dancer. "We usually do this shit in the club," she prefaced, but proved the aforementioned shit wasn't site specific — or even dependant on the songstress necessarily knowing which island she was at — as she offered repeated props to "Alcatraz!" Treating the crowd to old faves like "Sunshowers," M.I.A. got an equally warm reception to tracks off her new album, Kala, inviting some lucky ladies on stage for a dance party to "Bird Flu." Always inclusive, she gave the guys their shout-out next, asking "Where my babies' daddies at?' before launching into "Boyz." Climbing the rafters for "Paper Planes," the London-born siren considered embellishing her acrobatic feat, planting one foot on a purely-decorative-looking rope ladder, and seemed to think better of it, gracefully descending to the stage to finish things off.
DJ Shadow and Cut Chemist previewed their eight turn-table "Hard Sell" show, with an informative "why this is awesome" retro-styled PSA that touched upon such potential audience questions as "What's the difference between a 45 and seven-inch?" (Answer: they're the same!) and theoretical criticisms like "Aren't they really just playing records?" The DJ dream team sampled everything from a soul version of "Eye of the Tiger" to Sugarhill Gang's "Apache" before concluding with one last PSA that warned, "If the party's over and you've had too much to drink, if you think more cocaine will keep you up the whole drive home — think again."
The sun setting over the bay seemed to signal the onset of "a more civilized affair," thanks to dinner party soundtrack all stars Gotan Project and Thievery Corporation adding an unmistakable touch of class to the occasion. With manners on bold display (issuing repeated thanks in French and Spanish), the Franco-Argentinean electro-tango innovators treated the crowd to highlights like "Epoca," before passing things off to Thievery Corporation, who (with the help of a belly dancer) capped off the night with highlights like "Lebanese Blonde." MELISSA GOLDSTEIN / PHOTOS BY STEFANIE MICHEJDA