New York City's legendary rabble rousers the Beastie Boys are looking to remix the band's latest album, the instrumental opus The Mix-Up, and throw a few vocalists into the mix. Speaking to Billboard.com, Adam "MCA" Yauchsaid the band is "talking to some different artists who might kindalike remixes and put vocals on it, so it wouldn't be us doing vocals onit. It would be kind of like a different version of the album, with abunch of people guesting on it." And so far the Beastie Boys have theirsights set on a few impressive collaborators, including "a bunch ofBritish people," such as M.I.A., Lily Allen and Pulp's Jarvis Cocker — "It'll be interesting to see what they do with the stuff."
Inaddition, Yauch claims the Beastie Boys plan to incorporate a visualelement to the forthcoming release with images from the band's tourtaken with a Super 8 camera. "While we were in Singapore we filmedstuff, and in Australia and different places," Yauch said. "We'retalking about cutting it together into a full-length film that kindagoes the length of the album."
Tokyo Police Club Unveil EP
To sate fans' rapid hunger, Toronto-based post-punk outfit Tokyo Police Club have emerged from constructing their forthcoming debut LP, which the band detailed to SPIN.com backstage at Lollapalooza, to unveil the SmithEP, a four song collection also featuring numerous music videos, dueNov. 6 in the U.S. and Oct. 23 north of the border. Making their firstappearances on CD, tunes like "Box" and "Cut Cut Paste" will join "ALesson in Crime," which was only previously available in the Japan, onthe Smith EP. An exclusive RAC remix of "Be Good," as well asthe music videos for "Cheer it On," "Nature of the Experiment," and"Citizens of Tomorrow" will round out the release.
What's moreis that fans can catch Tokyo Police Club on tour of North America thisOctober previewing new tunes to crowds in cities such as Chicago, NewYork, Seattle, and Los Angeles.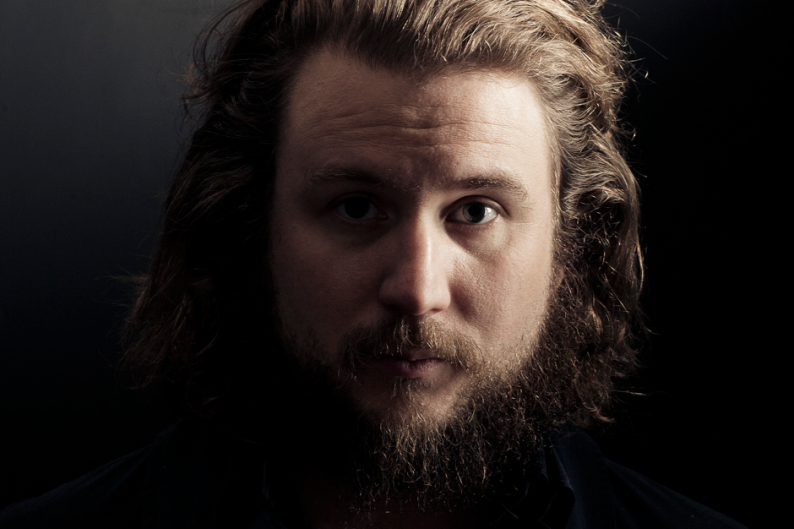 Smith EP tracklisting:
1. "Box"
2. "Cut Cut Paste"
3. "A Lesson in Crime"
4. "Be Good" (RAC Remix)
Video tracklisting:
1. "Nature of the Experiment" (directed by George Vale)
2. "Cheer it On" (directed by Sean Wainsteim)
3. "Citizens of Tomorrow" (directed by Kyle Davison)
Tokyo Police Club tour dates:
10/2, Providence, RI (Lupo's)
10/3, New York, NY (Theater at Madison Square Garden)
10/7, Chicago, IL (Schubas)
10/8, Chicago, IL (Schubas)
10/9, Minneapolis, MN (7th Street Entry)
10/11, Winnipeg, MB (Pyramid)
10/12, Saskatoon, SK (St. Louis)
10/13, Edmonton, AB (Starlite)
10/14, Calgary, AB (The Warehouse)
10/16, Victoria, BC (Sugar)
10/17, Vancouver, BC (Plaza Club)
10/18, Seattle, WA (Neumo's)
10/19, Portland, OR (Doug Fir Lounge)
10/22, Las Vegas, NV (Beauty Bar)
10/23, Los Angeles, CA (El Rey)
10/24, Pomona, CA (The Glass House)
10/25, San Francisco, CA (Popscene)
Matthew Dear Plots Fall Tour
In support of Asa Breed (listen!), his sophomore effort of microhouse tunes, which dropped June 5 via Ghostly International, Matthew Dearhas unveiled a North American tour with a full live band, set to rollout in New York City Oct. 1. From there, Dear will head south, droppinginto Philadelphia, Washington, DC, and Atlanta, before crossing thesouthern border into Mexico City. Shows along the West Coast, from LosAngeles to Vancouver, BC, will follow, and Dear will wrap his outingwith a jaunt through the Midwest and pair of gigs north of the border.
Matthew Dear tour dates:
10/1, New York, NY (Mercury Lounge)
10/2, Philadelphia, PA (Johnny Brenda's)
10/3, Charlottesville, VA (Satellite)
10/4, Washington, DC (Rock'n'Roll Hotel)
10/5, Chapel Hill, NC (Local 506)
10/6, Atlanta, GA (Drunken Unicorn)
10/8, Austin, TX (Emo's)
10/9, Dallas, TX (Granada)
10/11, Mexico City, MX (MUTEK)
10/12, Denver, CO (Hi-Dive)
10/13, Ann Arbor, MI (Blind Pig)
10/16, Los Angeles, CA (Echo)
10/18, San Francisco, CA (Mezzanine)
10/19, Portland, OR (Holocene)
10/20, Seattle, WA (Crocodile)
10/21, Vancouver, BC (Media Club)
10/24, Minneapolis, MN (Triple Rock)
10/25, Madison, WI (Cafe Montemarte)
10/26, Chicago, IL (Smart Bar)
10/27, Cleveland OH (Grog Shop)
10/28, Toronto, ON (Lee's Palace)
10/29, Montreal, QC (La Sala Rossa)
Shins, Arcade Fire, Winehouse Nominated for mtvU Woodies
The nominees for the 2007 mtvU Woodie awards have been revealed and the Shins lead the pack with three nods, including Woodie of the year, the alumni Woodie, and the viral Woodie honors. Modest Mouse, Gym Class Heroes, Lily Allen, Justice, Linkin Park and the Academy Is… follow with two nominations each, while the Arcade Fire, Lil' Wayne, Bright Eyes, Amy Winehouse, the Knife, Common, Klaxons, M.I.A., Spoon, CSS, the Rapture, TV on the Radio, Thom Yorke, and Paramore all log with one nod each.
Startingtoday (Sept. 19), college students can vote for winners via mtvU.com.Voting ends Nov. 2 and the winners will be awarded Nov. 8 at New YorkCity's Roseland Ballroom, while the event will be broadcast on mtvU andmtvU.com one week later.