In continual support of the Newcastle, England-based outfit's latest LP, Our Earthly Pleasures (listen!), Maximo Park will join with Travis and warm stages for the Scottish sensations outing, set to kick off Nov. 13 in Calgary. The 11-date tour, also set to stroll into Vancouver, BC, and Red White and Blue outposts like Seattle, Portland, Los Angeles, and Phoenix, among others, will wrap Nov. 26 in San Diego's House of Blues venue.
Maximo Park tour dates w/ Travis:
11/13, Calgary, AB (MacEwan Hall)
11/14, Edmonton, AB (Event Center)
11/16, Vancouver, BC (PA Center)
11/17, Seattle, WA (Moore Theatre)
11/18, Portland, OR (Crystal Ballroom)
11/20, San Francisco, CA (Warfield)
11/21, Los Angeles, CA (Wiltern)
11/23, Las Vegas, NV (Joint)
11/24, Anaheim, CA (House of Blues)
11/25, Phoenix, AZ (Celebrity Theatre)
11/26, San Diego, CA (House of Blues)
Format Unveils Live DVD
With Live at the Mayan, a live DVD due Nov. 13, indie rockers the Format have joined the elite ranks of Pearl Jam, R.E.M., and Sigur Rós, among others, delivering the pleasures of the band's live set direct to your living room. Recorded in Los Angeles this past summer, and directed by Sam Erickson (My Morning Jacket, O.A.R., Dave Matthews), the 90-minute DVD features a performance of the band's acclaimed sophomore LP Dog Problems in its entirety, as well as crowd favorites from Interventions and Lullabies. Furthermore, just in case you were curious, Live at the Mayan features a 20-minute "making of" section providing a behind-the-scenes glimpse at the DVD's formation.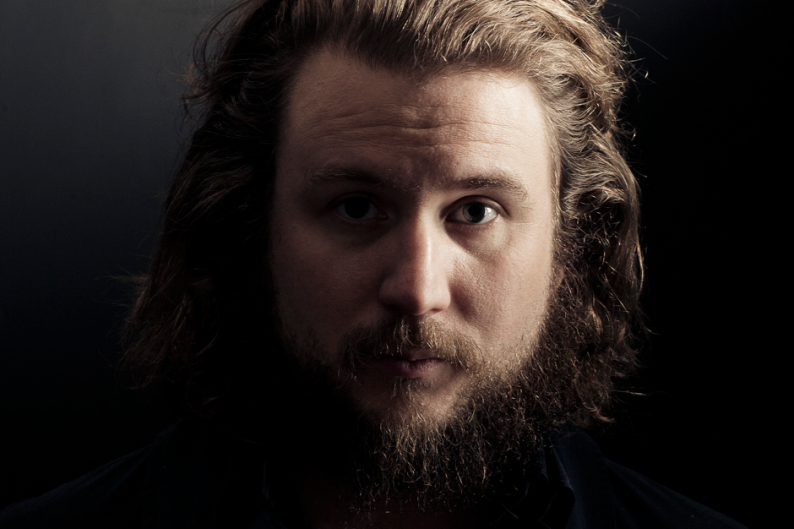 In related news, the Format have also unveiled Rarities and B-Sides, a collection of, well, you guessed it, rarities, B-sides, and other hard-to-find and unreleased songs. With 18 tunes in all, the album is set to arrive Nov. 20 as a digital download and as a limited CD release with special packaging, available free of charge to the first 1000 shoppers to place orders of over $30 at theformatmerch.com.
José González Appends Gigs to North American Outing
Swede troubadour José González has added a string of North American performances to his previously announced outing in support of sophomore effort In Our Nature. Now, González, who sat down with SPIN.com recently to discuss his new record, will perform in cities such as Vancouver, BC, Austin, Louisville, and Nashville, among others, during late November and early December.
José González tour dates:
11/24, Vancouver, BC (Richard's on Richards)
11/26, Solana Beach, CA (Belly Up Tavern)
11/29, Austin, TX (The Parish)
11/30, Columbus, OH (The Wexner Center)
12/1, Louisville, KY (930 Listening Room)
12/2, Nashville, TN (Mercy Lounge)
12/3, Bloomington, IN (Buskirk-Chumley Theater)
12/4, Cleveland Heights, OH (Grog Shop)
12/6, Ottawa, ON (Zaphod Beeblebrox)
12/7, Toronto, ON (The Mod Club)
12/8, Montreal, QC (Le National)
Receiving End of Sirens Plot U.S. Tour
Bumbershoot 2007 performer and former SPIN.com Artist of the Day the Receiving End of Sirens have been announced as the opener for steadfast punk groups New Found Glory and Senses Fail's lengthy U.S. tour this fall. Rolling out Oct. 5 in Sin City U.S.A., the 39-date outing will then see the Receiving End of Sirens warm stages nationwide, including cities such as Austin, Philadelphia, Chicago, Detroit, Seattle, San Francisco, and Hollywood.
The Receiving End of Sirens tour dates w/New Found Glory:
10/5, Las Vegas, NV (House of Blues)
10/6, Tempe, AZ (Marquee Theatre)
10/7, Albuquerque, NM (Sunshine Theatre)
10/9, Austin, TX (Stubb's)
10/10, Tulsa, OK (Cain's Ballroom)
10/11, Dallas, TX (Palladium Ballroom)
10/12, Houston, TX (Warehouse Live)
10/13, New Orleans, LA (House of Blues)
10/15, Orlando, FL (House of Blues)
10/16, Ft. Lauderdale, FL (Revolution)
10/19, Atlanta, GA (Center Stage)
10/20, Charlotte, NC (Tremont Music Hall)
10/21, Myrtle Beach, SC (House of Blues)
10/22, Norfolk, VA (NorVa)
10/24, Baltimore, MA (Rams Head Live)
10/25, Philadelphia, PA (Electric Factory)
10/26, Philadelphia, PA (Electric Factory)
10/27, Atlantic City, NJ (House of Blues)
10/28, New York, NY (Nokia Live)
10/31, Worcester, MA (Palladium)
11/1, Amherst, NY (Evolution)
11/2, Cincinnati, OH (Bogart's)
11/3, Detroit, MI (Fillmore)
11/5, Chicago, IL (Metro)
11/6, Chicago, IL (Metro)
11/7, Milwaukee, WI (Rave)
11/8, Kansas City, MI (Beaumont)
11/9, Denver, CO (Ogden Theatre)
11/10, Salt Lake City, UT (In the Venue)
11/12, Seattle, WA (Showbox)
11/13, Portland, OR (Roseland Theater)
11/15, San Francisco, CA (Warfield)
11/16, Santa Cruz, CA (Catalyst)
11/17, Hollywood, CA (Avalon)
11/18, Hollywood, CA (Avalon)
11/20, Pomona, CA (Glass House)
11/21, Pomona, CA (Glass House)
11/23, San Diego, CA (House of Blues)
11/24, San Diego, CA (House of Blues)