Though Kanye West is a self-confessed College Dropout, and experienced the downfalls of Late Registration, the hip-hop savant, who literally scrapped collegiate studies to pursue his musical endeavors, is awaiting the Sept. 11 release date of his forthcoming LP Graduation. And in an effort to urge students to stay in high school and graduate, West is launching a series of televised public service announcements forcing '08 presidential candidates to address the growing high school drop out rate in America. The initiative, launched in team with Strong American Schools' ED in '08 campaign, showcases West emphasizing the importance of addressing the 1.2 million student drop out rate for all presidential candidates.
"The ED in '08 campaign welcomes this opportunity to partner with the Kanye West Foundation," Marc Lampkin, executive director of ED in '08, said in a statement. "Together, we are urging the presidential candidates to put forward a plan to improve America's schools because in every community in America, too many children are leaving school without the skills to be ready to succeed in college, career and life."
Dr. Dog Map U.S. Outing
After a stint on the road opening for Wilco, during which the band will sneak away for a handful of solo gigs, Philadelphia's roots rockers Dr. Dog will hit the road for a 38-date nationwide headlining tour in support of the quintet's latest LP We All Belong. Kicking off in San Antonio Sept. 15, the scruffy boys of Dr. Dog will then head north in a bid for the Eastern Seaboard, dropping into St. Louis en route. Next, following shows in Boston, Montreal, and Burlington, the band will shoot west, descend the West Coast from Seattle to Hollywood, meander about the southern U.S., and finally wrap their exhaustive jaunt with a hometown show Nov. 10.
Dr. Dog tour dates: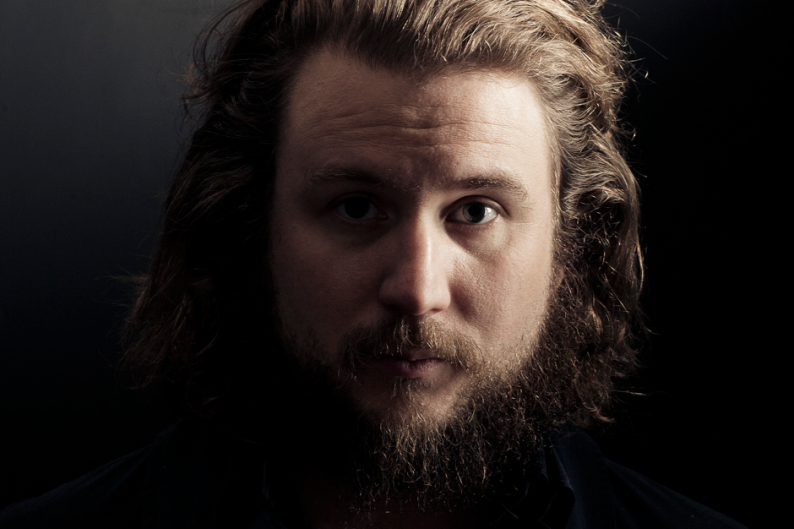 9/15, San Antonio, TX (Rock Bottom Tattoo Bar)
9/20, St Louis, MO (The Underground)
9/28, Amagansett, NY (Stephen Talkhouse)
10/3, Boston, MA (Paradise Rock Club)
10/4, Burlington, VT (Higher Ground)
10/5, Montreal, QC (Petit Campus)
10/6, Toronto, ON (Mod Club)
10/7, Ft. Wayne, IN (Sunset Hall)
10/9, Chicago, IL (Empty Bottle)
10/10, Minneapolis, MN (400 Bar)
10/11, Omaha, NE (The Waiting Room)
10/12, Denver, CO (Larimer Lounge)
10/13, Salt Lake City, UT (In the Venue)
10/15, Seattle, WA (Crocodile Cafe)
10/16, Vancouver, BC (Media Club)
10/18, San Francisco, CA (The Independent)
10/19, Big Sur, CA (Indiana Summer Music Festival)
10/20, West Hollywood, CA (Troubadour)
10/21, Tucson, AZ (Solar Culture)
10/23, Norman, OK (Opolis)
10/24, Texas (TBA)
10/25, Texas (TBA)
10/26, Houston, TX (Walter's on Washington)
10/27, Hattiesburg, MS (Thirsty Hippo)
10/29, Tallahassee, FL (Club Downunder)
10/30, St. Augustine, FL (Cafe 11)
10/31, Ybor City, FL (Crowbar)
11/1, Athens, GA (40 Watt Club)
11/2, Atlanta, GA (The Earl)
11/3, Kentucky (TBA)
11/7, Baltimore, MA (Fletchers)
11/7, Washington, DC (Rock and Roll Hotel)
11/8, Hoboken, NJ (Maxwell's)
11/9, New York, NY (Bowery Ballroom)
11/10, Philadelphia, PA (Theater of the Living Arts)
New Model Army Cancels Tour
Just days ago, when news broke regarding New Model Army's troubled U.S. tour in support of the band's tenth album to date, High, it appeared the Brit outfit was poised to conquer all visa issues. But apparently, yet again, U.S. immigration has done its part to obstruct musicians from entering our borders.
"Today we have been informed that the United States Citizenship and Immigration Services has taken precisely 20 weeks (instead of the usual 8 or 9) to DENY our I-129 Non Immigrant Visa Applications," NMA manager Tommy Tee said in a statement. "I can only apologize on behalf of the band, as I know how much work has gone into all these shows. For our part, having spent the past four years trying to rebuild the fan base and reputation of the band in North America after a long absence, we are bitterly disappointed. "
"We're really puzzled by this refusal to issue visas," frontman Justin Sullivan added. "Over the last few years, we've worked a lot in America, building up to this tour with a well-received album, good press and good ticket sales. And during this time we've encountered no problems with the authorities and have been received with courtesy and hospitality throughout the country."
Though no details have yet been confirmed, New Model Army will reschedule all dates for the spring.
Sunset Rubdown Unveil Tour
Sunset Rubdown, a.k.a. Spencer Krug and his newfound backing band comprised of Montreal's Jordan Robson Cramer, Michael Doerksen, and Camilla Wynne Ingr, will hit the road this fall in support of the Spirit Lover, the project's forthcoming LP, due Oct. 9 via Jagjaguwar. Krug, also a constituent of Frog Eyes, Swan Lake, and Wolf Parade, will join with his fellow Rubdowns to roll out the tour with a hometown show Oct. 6 before leaping across the border for shows in New York, Boston, and Washington, DC. From there, the quartet will hit southern outposts like Atlanta and New Orleans, head west and ascend the coast, and then weave the northern border. Sunset Rubdown's outing will conclude with an appearance in Chicago Nov. 3.
Sunset Rubdown tour dates:
10/6, Montreal, QC (Theatre National)
10/7, Cambridge, MA (Middle East Downstairs)
10/8, Brooklyn, NY (Music Hall of Williamsburg)
10/9, New York, NY (Bowery Ballroom)
10/10, Philadelphia, PA (First Unitarian Church)
10/11, Washington, DC (Black Cat)
10/12, Chapel Hill, NC (Local 506)
10/13, Atlanta, GA (Drunken Unicorn)
10/15, Baton Rouge, LA (Spanish Moon)
10/16, Austin, TX (Emo's)
10/18, Tucson, AZ (Plush)
10/19, Los Angeles, CA (El Rey Theatre)
10/21, San Francisco, CA (Independent)
10/23, Portland, OR (Hawthorne Theatre)
10/24, Seattle, WA (Crocodile Cafe)
10/25, Vancouver, BC (Plaza Club)
10/26, Victoria, BC (Logans)
10/28, Calgary, AB (Broken City)
10/29, Edmonton, AB (Velvet Underground)
10/30, Saskatoon, SK (Amigos)
10/31, Winnipeg, MB (Royal Albert Arms)
11/1, Fargo, ND (Aquarium)
11/2, Minneapolis, MN (Triple Rock Social Club)
11/3, Chicago, IL (Empty Bottle)