Chatter inciting label executive and rapper extraordinaire Jay-Z has announced the release of American Gangster, a concept album inspired by the film of the same title starring Denzel Washington and Russell Crowe, due Nov. 6 via Def Jam, Billboard.com reports. As his second album in one year, American Gangster is inspired by different scenes from the forthcoming film, which chronicles the real life rise and fall of New York City drug kingpin Frank Lucas. "It was like I was watching the film, and putting it on pause, and giving a back story to the story," Jay-Z told The New York Times. The film, which also showcases rappers T.I., Common, and RZA in supporting acting roles, currently features Jay-Z's tunes "Heart of the City (Ain't No Love)," from his 2001 album The Blueprint, playing during its trailer. Though details regarding the album's tracklisting have yet-to-be revealed, Billboard.com reports that tune "No Hook" and "Blue Magic," the latter which features the production work of Pharrell, will be included on the album.
Modest Mouse Tap Man Man for Another Tour
Forming friendships while on the road is nothing new, in fact, it's something the Arcade Fire and LCD Soundsystem have documented, so it comes as no surprise that Modest Mouse has once again tapped the men of Philadelphia's Man Man to open for the band's freshly minted fall tour. The outing, which will follow Man Man's current jaunt, will also feature newfound Glacial Pace signers and longtime Isaac Brock pals Love As Laughter, and will kick off in Spokane, WA on Halloween, then hit north of the border outposts such as Calgary, Edmonton, and Winnipeg. Next, the trio will drop into Milwaukee, Indianapolis, and St. Louis, and, according to a Man Man spokesperson, a spattering of soon-to-be revealed late November and December dates will follow.
Man Man w/ Modest Mouse tour dates:
10/31, Spokane, WA (Big Easy Concert House)
11/1, Spokane, WA (Big Easy Concert House)
11/2, Calgary, AB (MacEwan Ballroom)
11/3, Edmonton, AB (Edmonton Events Centre)
11/5, Regina, SK (Conexus Arts Centre)
11/6, Saskatoon, SK (Oden Event Centre)
11/7, Winnipeg, MB (Burton Cummings Theater)
11/9, Des Moines, IA (Val-Air Ballroom)
11/10, Madison, WI (Orpheum Theatre)
11/11, Milwaukee, WI (Eagles Ballroom)
11/12, Indianapolis, IN (Murat Egyptian Room)
11/14, St. Louis, MO (The Pageant)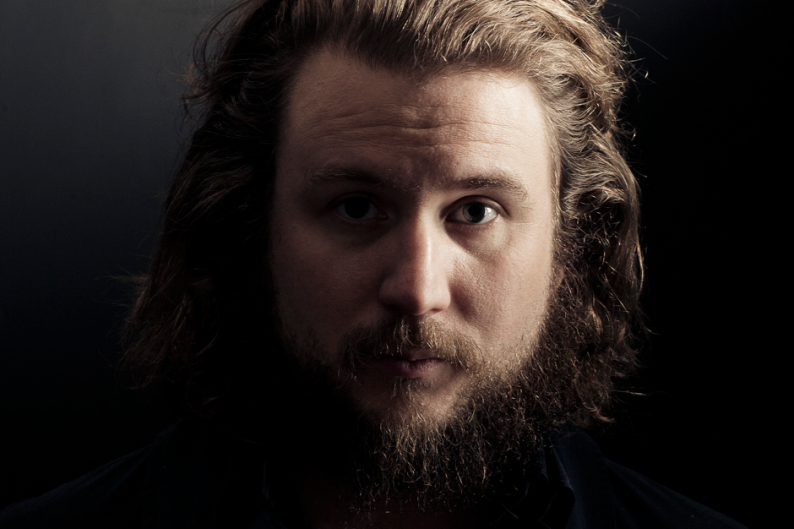 Chin Up Chin Up, Ponys Team for November Jaunt
Crisp autumn breezes are slowly blowing into many a U.S. metropolises, and not to be outdone, the Windy City's Chin Up Chin Up and the Ponys will team for an 11-date whirlwind outing this November, set to hit an assortment of cities nationwide, from Seattle to Memphis, in just two weeks. Following the Ponys' stage warming engagements with Spoon in support of Turn the Lights Out, the bands' tour will unfold with a show Nov. 2 at Kansas City's Record Bar venue before the two Chicagoan outfits head west, stop into Denver and Salt Lake, then stroll along the West Coast, rolling into cities like Seattle, Portland, San Francisco, and Los Angeles. Next, Chin Up Chin Up and Ponys will log a pair of shows in the Lone Star State and conclude the tour with a gig in Memphis Nov. 16.
Chin Up Chin Up and Ponys tour dates:
11/2, Kansas City, MO (Record Bar)
11/3, Denver, CO (Larimer Lounge)
11/4, Salt Lake City, UT (Urban Lounge)
11/6, Seattle, WA (Crocodile Cafe)
11/7, Vancouver, BC (Richard's on Richards)
11/8, Portland, OR (Dante's Live)
11/9, San Francisco, CA (12 Galaxies)
11/10, Los Angeles, CA (Echoplex)
11/14, Austin, TX (The Mohawk)
11/15, Denton, TX (Rubber Gloves)
11/16, Memphis, TN (Hi Tone)