When news confirming the Jesus and Mary Chain's return to the studio arose this summer, a collective anticipation thickened across the shoegaze community as rockers crossed their fingers in hopes a brotherly brawl between the Reids wouldn't derail fans' sought after booty: new tunes. Well, apparently the seminal Scots survived the studio sessions, for "All Things Must Pass," the Jesus and Mary Chain's first new track in ten years is ready to hit your ears. Where — aside from a live show — can you hear this tune? It will seethe from the most unlikely sources this fall: NBC TV series Heroes, as well as via the show's soundtrack, expected to release in January.
While you wait, check out the Jesus and Mary Chain on tour this fall — toting protégés Black Rebel Motorcycle Club on one gig — which will now hit San Diego for on additional performance, as well as Denver. New Jesus and Mary Chain tour dates:
10/24, San Diego, CA (4th & B)
10/28, Denver, CO (The Fillmore Auditorium)
Fans Interpret Encrypted Messages on Radiohead's Website
Radiohead — those silly tricksters! Yet again, the Oxford, England-based boys have taken to the web to perplex us devout fans, this time opting to drop the video camera in favor of a series of codes. The encrypted messages — a specific brand of brainy hieroglyphics — posted to radiohead.com/deadairspace, arrived this Saturday and already many Radiohead-ologists claim to have deciphered their meanings. Interpretations include "We Are Still Here," which one blogger deciphered by issuing an alphabet letter to each of the message's 26 characters. Others claim to unveil lyrics from "Body Snatchers," a tune reportedly set to for inclusion on the band's forthcoming album, which, as previously reported, was mastered this summer in New York City.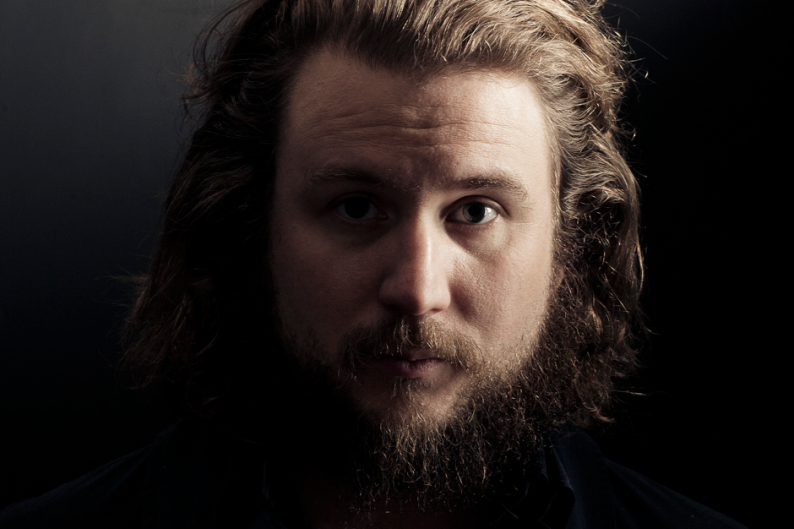 Mike Doughty Unveils New Album with Tour
In an effort to preview songs from Golden Delicious, his forthcoming LP set to drop sometime in early 2008, ex-Soul Coughing frontman Mike Doughty has announced "The Question Jar Show," a 12-date outing of intimate performances, which will also feature a Q&A session, set to kick off at South Padre Island, TX's International Music Festival Nov. 2. The aptly titled tour, which, in addition to offering a conventional open platform Q&A with Doughty, will also feature an anonymous "question jar" for fans to place further queries — "no question too weird, no topic taboo," claims a statement. Fans in cities like Minneapolis, Louisville, New York, Boston, and Philadelphia can taste delicious new tunes and put questions to Doughty throughout November.
Mike Doughty tour dates:
11/2, South Padre Island, TX (South Padre International Music Festival)
11/5, Austin, TX (Cactus)
11/6, Minneapolis, MN (Bryant Lake Bowl)
11/7, Minneapolis, MN (Bryant Lake Bowl)
11/8, Chicago, IL (Schubas)
11/10, Louisville, KY (Phoenix Hill Tavern)
11/11, Nashville, TN (3rd & Lindsley)
11/13, Annapolis, MD (Rams Head)
11/15, New York, NY (Joe's Pub)
11/16, New York, NY (Joe's Pub)
11/17, Boston, MA (Lizard Lounge)
11/19, Philadelphia, PA (World Cafe Live)
Jenny Lewis Joins Johnathan Rice Onstage, Sports Mooka Kinney
New York City fans that turned out for Rilo Kiley's performance at Manhattan's Knitting Factory venue Saturday (Sept. 22) night were unknowingly in for a special treat of musically romantic, and oddly coincidental proportions. Warming the stage for his leading lady, Rilo frontwoman Jenny Lewis, Scottish-bred troubadour Johnathan Rice was soon joined by his girlfriend, who, looking stylish as usual, took the stage donning a Mooka Kinney Swan Dress, designed by brand co-founder, former Spin staffer, and surname sharer Alison Lewis. Though Ms. Alison isn't a rock star like her fellow Lewis, her colorful, vintage dress line Mooka Kinney, co-launched with pal Rachel Antonoff, has taken off, culling fans in the likes of indie rock's finest. Hey, if you can't beat 'em, join 'em.