Richie Ramone, a.k.a. Richard Reinhardt, the drummer for seminal punk rockers the Ramones from 1983-1987, has emerged to file suit against Wal-Mart, Apple, RealNetworks, the band's management, and the estate of Johnny Ramone, seeking $900,000 in unpaid royalties, the Associated Press reports. Reinhardt is seeking payment on tunes he penned during his brief tenure — "Smash You," "Somebody Put Something in My Drink," "Human Kind," "I'm Not Jesus," "I Know Better Now," and "(You) Can't Say Something Nice"– the royalties from which, as stated in the suit, have been feeding the pockets of the band and the aforementioned digital music outlets. But this isn't Reinhardt's first tiff with his former band; the drummer previously filed a federal lawsuit accusing the Ramones of shortchanging him on performance royalties. "Richie has never gotten the recognition creatively, and certainly economically, for being a mainstay for the Ramones during what was probably not their most visible period," said Reinhardt's lawyer, Jeff Sanders.
Dre Claims 'Detox' Will Be Final Album
Sure, sure you've heard it a thousand times; it's the tried and true faux-retirement hype maneuver, attempting to cull anticipation for a record, which may or may not be an artists last — an undertaking this guy has down to a science. But SoCal stalwart Dr. Dre doesn't seem the type to mess around, and may soon be joining Aftermath rapper 50 Cent in musical obscurity. "I think it's time to move on," Dre told the Los Angeles Times, continuing and claiming rap is "a young man's game." Dre, 42, has been laboring for over eight years on Detox, his forthcoming apparently final solo LP featuring a who's who roll call of hip-hop elite, and hopes to release the effort early next year. "I was really hoping to have it out this year, but it's going to have to be pushed back a while because of some other things I've got to work on," he said.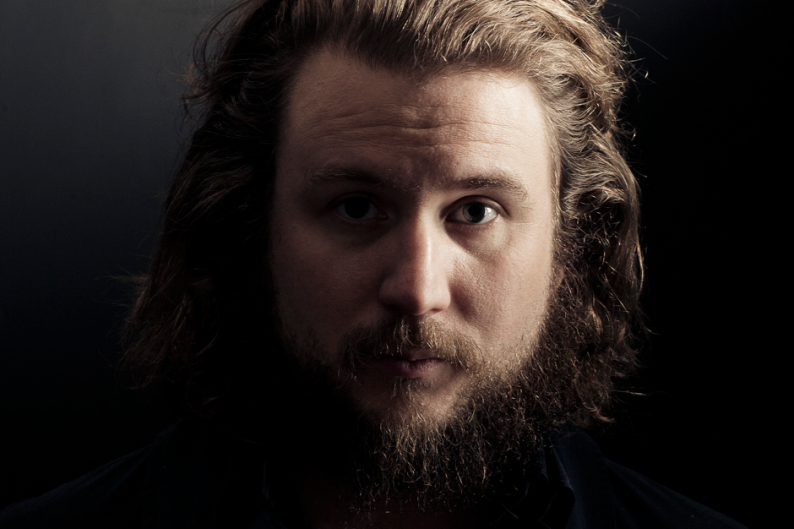 Kings of Leon Plot Return to Studio
Though still on the road pimping their latest outing Because of the Times to the masses, the Kings of Leon are already plotting their next LP. "We're ready to start the next record, to be honest with you," drummer Nathan Followill told Billboard.com. "We're touring all the way 'til the middle of January, then hopefully we'll be in the studio by Valentine's Day." And the band, which already has eight songs slated for the forthcoming record, utilizes their time away from home to pen new material. "We do a lot of our writing on the road," Followill said. "Ninety-five percent of our writing is done during soundchecks. We'll play on an idea for a couple of weeks, and after 10 shows or so we've got a song formed out of it."
"We can go in any direction we want to," Followill stated on the band's sonic direction. "We've changed in-between all three records, so (the fans) will expect everything and be surprised by nothing. We like a challenge, so we're gonna try and go in there and make a record that blows people's minds."
Anti-Flag Tap Visconti for New LP
For their forthcoming ninth LP and follow up to 2006's For Blood and Empire, politico punk outfit Anti-Flag have tapped Hall of Fame producer Tony Visconti (T. Rex, the Stranglers, Morrissey) and entered the Sainte-Claire Studios in Lexington, KY. The album, which the band hopes to release in spring of 2008, will, according to bassist Chris #2, a.k.a. Christopher Lee Barker, be a departure in sound and production. "In a sense we are trying to create the most D.I.Y. record we've ever made," he said in a statement. "This concept is precisely why we chose Tony Visconti to aid us in our vision. This is the first album we have not recorded with a click track since our first release and we are trying to make it sound as live and having as much energy as possible. When writing songs for this album we set out to challenge ourselves and anyone who has any preconceived notion of what Anti-Flag means, believes in, stands for and sounds like."
Fans looking for a more immediate Anti-Flag fix can snatch up A Benefit for Victims of Violent Crime, a limited edition EP due Oct. 2 via the band's A-F label. All proceeds from the record, which features five new Anti-Flag studio tracks, as well as five live songs, will go to the Center for Victims of Violence and Crime (www.cvvc.org).