The long standing tension existing between Foo Fighters principal and former Nirvana sticksman Dave Grohl and Courtney Love, widow of Kurt Cobain, has long been documented, at least on the side of Love, while Grohl has remained chiefly tightly lipped throughout their tumultuous relationship since Cobain's untimely death in 1994. But now, Grohl has stepped forward and offered a few insights on his opinions of both Kurt and Courtney, as well as the birth of Foo Fighters. "There are a lot of people that I've been angry with in my life, but the one that's most noted is Courtney," Grohl told the U.K.'s Guardian while discussing "Let it Die," a tune pulled from the band's forthcoming record Echoes, Silence, Patience & Grace.
Grohl states the song, which contains the lyrics, "A simple man and his blushing bride / Intravenous, intertwined," is about Kurt and Courtney. "[It's] a song that's written about feeling helpless to someone else's demise," he said, "I've seen people lose it all to drugs and heartbreak and death. It's happened more than once in my life, but the one that's most noted is Kurt."
"I can understand how some people might resent me for having the audacity to continue playing music," Grohl continued "but it'd take a lot more than that to stop me from doing it. I started Foo Fighters because I didn't want to retreat. Kurt dying shocked me into running away from music for a while. I couldn't imagine joining another band and sitting behind the drum set, because I would always think about Krist [Novoselic] and Kurt."
Band of Horses Never Cease Touring
In support of their forthcoming sophomore outing Cease to Begin, Ben Bridwell and his Band of Horses have unveiled a fall tour, set to deliver ethereal live guitar licks to fans nationwide beginning with a show in Charlottesville, VA Oct. 30. From there, Band of Horses will head north in a bid for the border, dropping to Washington, D.C. and New York along the way. Next, following a jaunt through the Midwest, the outfit will trot along the West Coast, performing in the like of Boise, Seattle, Portland, San Francisco, and Los Angeles.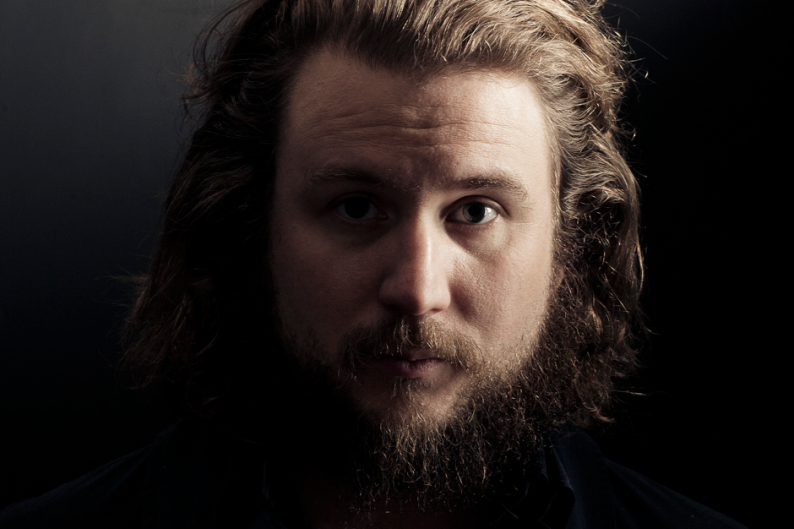 Band of Horses tour dates:
10/30, Charlottesville, VA (Satellite Ballroom)
11/1, Raleigh, NC (Lincoln Theatre)
11/2, Washington, DC (9:30 Club)
11/3, Providence, RI (Lupo's Heartbreak Hotel)
11/4, New York, NY (Terminal 5)
11/6, New Haven, CT (Toad's Place)
11/7, Northampton, MA (Pearl Street)
11/8, Montreal, QC (La Tulipe)
11/9, Toronto, ON (Phoenix Concert Theatre)
11/10, Pontiac, MI (Crofoot Ballroom)
11/12, Chicago, IL (Metro)
11/14, Minneapolis, MN (First Avenue)
11/15, Fargo, ND (The Aquarium/Dempsey's Upstairs)
11/17, Bozeman, MT (The Filling Station)
11/18, Boise, ID (Neurolux)
11/19, Seattle, WA (Showbox)
11/20, Seattle, WA (Showbox)
11/21, Portland, OR (Crystal Ballroom)
11/23, San Francisco, CA (Mezzanine)
11/24, Los Angeles, CA (Avalon LA)
11/26, Pomona, CA (Glass House)
50 Cent Accuses Kanye's Label of Rigging Sales
As the final verdict, and possible coffin nail in 50 Cent's career looms — thanks to a promise stating he would quit music if his album Curtis was outsold by Kanye West's Graduation — the Queens, NY born rapper has stepped forward, refuting initial sales counts with a few conspiracy theories, claiming Kanye's record label rigged his competition's burgeoning statistics. "They could have only one scan and have it count four times," 50 Cent told Brit magazine Uncut, New York's Daily News reports. "West's entire career hasn't sold half what I sold on my first album… "He's never had a fraction of the sales 50 Cent has." Inciting further speculation with the cancellation of his European tour yesterday, 50 Cent will be delivered the decisive news tomorrow when the Billboard charts finally drop. Stay tuned for the final score!
Polyphonic Spree Announces Tour
Now that frontman Tim DeLaughter has explained Polyphonic Spree's "streamline for the future" garb and mindset, well, he went ahead and lengthened the band's tour, plotting a steady schedule of shows across the U.S. this fall. Kicking off in Atlanta Oct. 12, Polyphonic Spree's 21-date outing will then head north, stop into Detroit, Chicago, and Denver, then descend the West Coast from Seattle to Los Angeles. From there, Polyphonic Spree will stroll through the southwest, including a few stops in the band home state of Texas, and conclude with a gig in Jacksonville, FL Nov. 9.
Polyphonic Spree tour dates:
10/12, Atlanta, GA (The Echo Project) *
10/14, Detroit, MI (Crofoot Ballroom) *
10/15, Cincinnati, OH (Bogart's) *
10/17, Chicago, IL (The Vic) *
10/18, Milwaukee, WI (Pabst Theatre) *
10/19, Minneapolis, MN (Pantages) *
10/20, Lawrence, KS (The Granada) *
10/22, Denver, CO (Gothic Theatre) *
10/24, Boise, ID (The Big Easy) *
10/25, Seattle, WA (Showbox) *
10/26, Portland, OR (Roseland) *
10/27, Eugene, OR (McDonald Theatre) *
10/30, Anaheim, CA (Grove) *
10/31, San Francisco, CA (The Fillmore) *
11/1, San Diego, CA (Belly Up) *
11/2, Los Angeles, CA (Fonda) *
11/3, Tucson, AZ (Rialto Theatre) *
11/5, Dallas, TX (House of Blues) *
11/6, Austin, TX (Emo's) *
11/7, Houston, TX (Verizon Theatre) *
11/9, Jacksonville, FL (The Talleyrand Music Festival) *
(* w/ Rooney)