Following the cancellation of the band's fall tour in order to "remodel/rework" their live set, the Cure have now emerged with a string of rescheduled dates, set to kick off May 9 in Fairfax, VA. The freshly minted outing, which, according to a band website post, was forced to commence "slightly later than expected" due to venue overlap with the NBA playoffs during the "March/April period," will roll into cities like Philadelphia, Toronto, Los Angeles, and New York.
In the meantime, Robert Smith and Co. will continue overhauling their live show and logging time on a fresh album — a double-disc effort — which is expected to drop in April or May via Suretone/Geffen.
Cure tour dates:
5/9, Fairfax, VA (Patriot Center)
5/10, Philadelphia, PA (Wachovia Spectrum)
5/12, Boston, MA (Agganis Arena)
5/14, Montreal, ON (Bell Centre)
5/15, Toronto, ON (Air Canada Centre)
5/17, Chicago, IL (Allstate Arena)
5/19, Kansas City, MO (Starlight Theatre)
5/21, Morrison, CO (Red Rocks)
5/23, Salt Lake City, UT (E Center)
5/25, George, WA (Sasquatch! Music Festival)
5/26, Vancouver, BC (GM Place)
5/29, Santa Barbara, CA (Santa Barbara Bowl)
5/31, Los Angeles, CA (Hollywood Bowl)
6/1, San Diego, CA (Cox Arena)
6/4, Phoenix, AZ (Dodge Theatre)
6/6, Dallas, TX (American Airlines Center)
6/8, Austin, TX (Austin Music Hall)
6/9, Houston, TX (Toyota Center)
6/11, Tampa, FL (St. Pete Times Forum)
6/13, Ft. Lauderdale, FL (Bank Atlantic Center)
6/15, Atlanta, AL (Gwinnett Center)
6/16, Charlotte, NC (Bobcats Arena)
6/18, Cleveland, OH (TBA)
6/20, New York, NY (Madison Square Garden)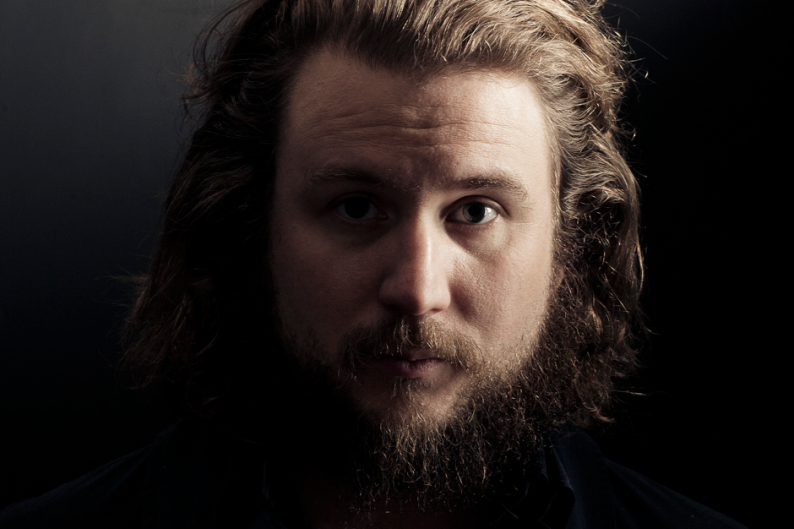 Gomez's Ian Ball Preps Solo LP
Ian Ball, guitarist and one of three singer/songwriters in Brit outfit Gomez, has announced the release of debut solo effort, Who Goes There, due Oct. 30 via his own Dispensary label. Co-produced by Ball and Will Golden (Gary Jules) at Los Angeles' da Schtud studios, the new record features musical contributions from Golden, as well as keyboardist Phil Krohengold (Duncan Sheik, Ween) and drummer Michael Jerome (Richard Thompson, Blind Boys of Alabama). Following the recording sessions, Ball edited the material while on the road with Gomez this past July. The result: the 11-track opus Who Goes There. But fervent fans of Gomez have no reason to fret, the band plan to return to the studio this fall to begin recording processes on their next LP. Taking breaks from the soundboards, however, Ball will perform a string of solo gigs in cities like Boston, Philadelphia, and Boston this November.
Who Goes There tracklisting: 1. "Sweet Sweet Sleep"
2. "Automatic Message"
3. "Failure"
4. "Your Move"
5. "The Elephant Pharmacy"
6. "Free Tickets to the Moon"
7. "Who Goes There"
8. "When We Were Cool"
9. "Batteries"
10. "I Knew You Were Trouble"
11. "Enzymes"
Ian Ball tour dates: 9/15, Morrison, CO (Monolith Festival)
9/16, Austin, TX (Austin City Limits Festival)
11/5, Atlanta, GA (Variety Playhouse)
11/6, Washington, DC (9:30 Club)
11/8, Baltimore, MD (Sonar)
11/9, Philadelphia, PA (Electric Factory)
11/10, New York, NY (Terminal 5)
11/11, Boston, MA (Orpheum)
11/13, Toronto, ON (Kool Haus)
11/14, Pontiac, MI (Clutch Cargo's)
M.I.A. Extends U.S. Tour
Finally a stroke of luck for British rapper M.I.A., a.k.a. Mathangi "Maya" Arulpragasam, who earlier this summer fell victim to visa issues, but now stretches her fall U.S. tour well into November. The recently added dates, which will follow the U.K.-born MC's appearances at Austin City Limits and Treasure Island Festival, will see M.I.A. spit rhymes and bounce to spazzed-out techno-tribal beats in cities like New York, Atlanta, Los Angeles, Seattle, and Detroit.
M.I.A. tour dates:
10/18, New York, NY (Terminal 5)
10/19, New York, NY (Terminal 5)
10/26, New Orleans, LA (Voodoo Music Experience)
10/27, Las Vegas, NV (Vegoose Festival)
10/29, Miami, FL (Studio A)
10/31, Atlanta, GA (Center Stage Atlanta)
11/2, Houston, TX (Club V)
11/3, Austin, TX (Hogg Auditorium/University of Texas)
11/4, Dallas, TX (House of Blues)
11/9, Los Angeles, CA (The Wiltern)
11/11, San Diego, CA (Canes)
11/14, Vancouver, BC (Commodore Ballroom)
11/15, Portland, OR (Roseland Theater)
11/16, Seattle, WA (Showbox SoDo)
11/20, Minneapolis, MN (First Avenue)
11/21, Chicago, IL (House of Blues)
11/23, Chicago, IL (Vic Theatre)
11/24, Detroit, MI (Majestic Theatre)
Q-Tip Hits Road with Common, Plots Album
Seminal Tribe Called Quest lyricist Q-Tip will join with Common on the 2K Sports Bounce Tour this fall to preview tunes from The Renaissance, his forthcoming LP due early next year courtesy of Universal Motown. The tour, set to hit cities such as Philadelphia, Atlanta, New York, San Francisco and Los Angeles, supports NBA 2K8, a video game that features a playable Q-Tip avatar, as well as musical contributions from the legendary MC.
Q-Tip/Common tour dates:
9/22, Milwaukee, WI (The Rave)
9/24, Toronto, ON (Kool Haus)
9/25, Philadelphia, PA (Electric Factory)
9/27, Charlotte, NC (Amos' Southend)
9/28, Greensboro, NC (N Club)
9/29, Myrtle Beach, SC (House of Blues)
9/30, Orlando, FL (House of Blues)
10/1, Atlanta, GA (Earthlink Live)
10/3, Baltimore, MD (Sonar)
10/5, Washington, DC (Love)
10/6, Worcester, MA (The Palladium)
10/7, New York City, NY (Nokia Theatre)
10/8, Norfolk, VA (NorVa)
10/10, San Francisco, CA (The Independent)
10/14, Los Angeles, CA (The Roxy)