To supply fans with a bit of musical fodder while they wrap efforts on their third LP, a yet-to-be titled opus expected to drop in February of 2008, British Sea Power has exclusively revealed to SPIN.com the release of the Krankenhaus? EP, a five-track collection slated to drop as a digital download Oct. 9 and as a conventional CD Nov. 20 via Rough Trade/World's Fair. Translated from German as "Hospital," the new EP, recorded from "sub zero Montreal" to "the summery forest of the Czech Republic," contains "no set theme" but features "recurring subjects however unplanned," frontman Yan told SPIN.com. "Nature in all its glory, beauty, and deadliness surfaces frequently like a lovely hippy ex-girlfriend, mistreated and back as a vengeful nightmare," Yan said of the album's lyrical topics, "lesser subjects; technology and booze; Light and Apocalypses; Relentless blind optimism; Drugs, girls and history."
In support of the EP's release, British Sea Power will break from piecing together their forthcoming full-length effort to hit the U.S. for a handful of gigs, including appearances in New York, Philadelphia, and Washington, DC.
Krankenhaus? tracklisting:
1. "Atom"
2. "Down on the Ground"
3. "Straight Down the Line"
4. "Hearing Aid"
5. "The Pelican"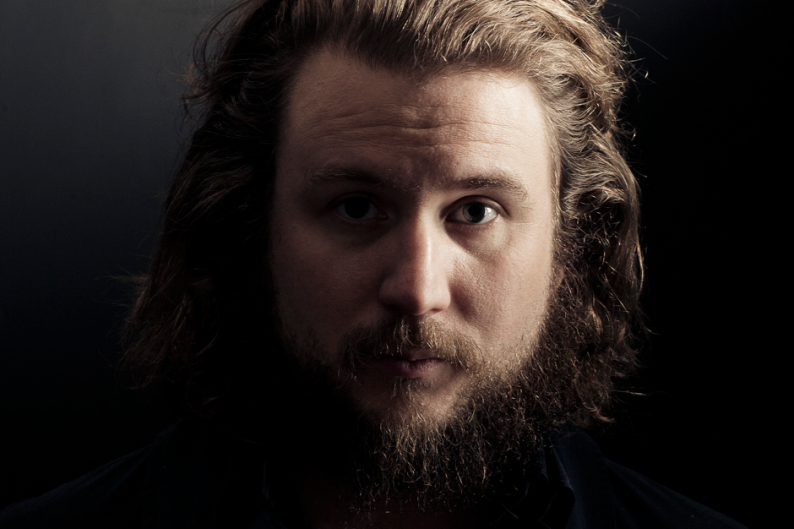 British Sea Power tour dates:
10/15, Hoboken, NJ (Maxwell's)
10/16, Philadelphia, PA (Johnny Brenda's)
10/18, New York, NY (CMJ/Bowery Ballroom)
10/19, Washington, DC (Black Cat)
10/21, Cambridge, MA (Middle East Downstairs)
Feist Adds U.S. Dates to Fall Tour
Leslie Feist, known in the musical realm by her surname, is one touring machine! In addition to getting behind The Reminder all spring and summer, hitting North America — not once but twice — and strolling through Europe and Asia, the Broken Social Scenester has mapped a handful of U.S. dates this November. Fans in cities like Portland, OR, Seattle, Los Angeles, and Chicago can expect gigs from the songstress before she wraps all foreseeable U.S. appearances Nov. 18 in Columbus, OH.
Feist tour dates:
11/6, Portland, OR (Schnitzer Auditorium)
11/7, Seattle, WA (Paramount Theatre)
11/9, San Francisco, CA (Nob Hill Masonic Center)
11/12, Los Angeles, CA (Gibson Amphitheatre)
11/14, Denver, CO (The Ogden)
11/17, Chicago, IL (The Riviera)
11/18, Columbus, OH (Wexner Center)
Amy Winehouse Records New Material
Amy Winehouse is a popular subject of chiefly negative press as of late due to reported overdoses and tour cancellations. But today, news from the U.K. turns our frowns upside down — Winehouse has cleaned up and returned to the studio to record the follow up to her smash hit Back to Black. "I'm sorted out. Nothing's wrong with me," the Brit crooner told the Mirror in reference to the rampant reports related to her drug use. "A lot of fuss has been made about nothing." Wait for it, wait for it… "I'm writing some new stuff and can't wait to be back on tour." A spokesperson was unavailable for comment at press times.
CSS' Lovefoxxx, Klaxons' Simon Taylor to Wed?
Apparently since CSS mouthpiece Lovefoxxx, a.k.a. Luisa Matsushita, and Klaxons axeman Simon Taylor shacked up earlier this year, the couple's beautiful music has only been growing in volume, and it appears they may soon be adding a new ring to the track. "Luisa is beautiful and amazing and there are lots of wedding bells at the moment," Taylor told U.K.'s The Sun. "I am making time to go to Brazil first to meet her family… Klaxons tour Mexico next month then I will have some time off to go to Brazil." Curious as to the design of Lovefoxxx's wedding gown? Well, Taylor provides a hint: "I especially love her cat suits — they are strewn all over the floor of our flat at the moment!"