New York's steadfast punk and hip-hop trio the Beastie Boys and sultry songstress Madonnalead this year's pack of nominees for the Rock and Roll Hall of Fame.Afrika Bambaataa, Chic, Leonard Cohen, the Dave Clark Five, JohnMellencamp, Donna Summer, and the Ventures round out the nine-nomineeballot. Of those tipped, only five will actually be selected forentrance into the Rock Hall of Fame in a voting process involving over500 voters. The inductees will be announced in January and honored in aceremony March 10 at New York City's Waldorf Astoria Hotel.
Inorder to be considered for induction, an artist must have release theirfirst single at least 25 years prior to the year of nomination, in thiscase, 1982. This year is the first in which the Beastie Boys andMadonna were eligible for nomination.
Duran Duran Detail LP, Hit Broadway
Duran Duran,purveyors of synthy '80s hits such as "Hungry Like the Wolf," haveannounced the tracklisting and release date of their much-mooted newalbum Red Carpet Massacre, due stateside Nov. 13, plusunveiled a supporting stint of shows at New York City's Broadwaytheatre, the Barrymore. The band, which recorded the fresh LP andfollow up to 2004's Astronaut over the past year alongside Justin Timberlake and Timbaland,will unveil their new effort over a nine-date residency at the theatrewith over two hours of tunes each night. "We have made an album that weare all really proud of and we wanted to present it in a very uniqueway," said frontman Simon Le Bon, who is featured in the October issue of Spin."Staging a run on Broadway is something that we've often talked aboutover the years — but the time has never seemed right until now. Westarted work on Red Carpet Massacre in New York in September oflast year, so it feels fitting to be launching it here, just down theroad from the studio where we did those first sessions with JustinTimberlake and Timbaland."
Duran Duran residency dates: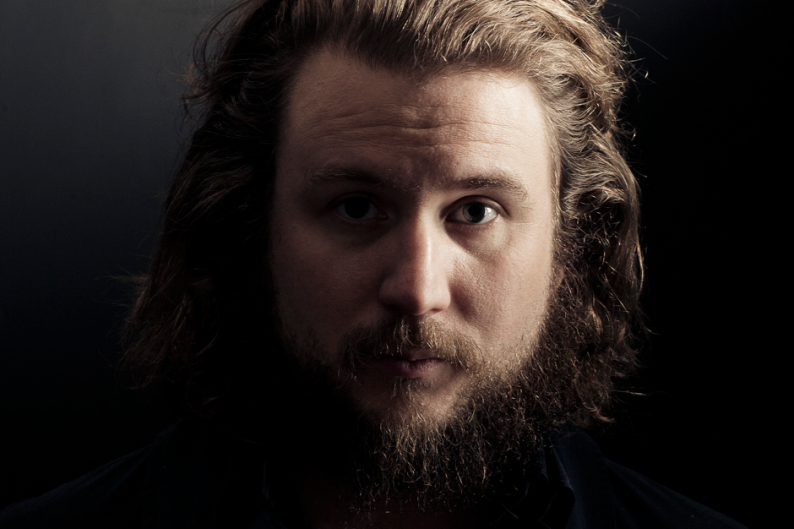 11/1, New York, NY (Barrymore Theatre)
11/2, New York, NY (Barrymore Theatre)
11/3, New York, NY (Barrymore Theatre)
11/5, New York, NY (Barrymore Theatre)
11/6, New York, NY (Barrymore Theatre)
11/8, New York, NY (Barrymore Theatre)
11/9, New York, NY (Barrymore Theatre)
11/10, New York, NY (Barrymore Theatre)
11/12, New York, NY (Barrymore Theatre)
Red Carpet Massacre tracklisting:
1. "The Valley"
2. "Red Carpet Massacre"
3. "Nite-Runner" (co-written/produced with Justin Timberlake & Timbaland)
4. "Falling Down" (co-written/produced by Justin Timberlake)
5. "Box Full O'Honey"
6. "Skin Divers" (co-written/produced and featuring Timbaland)
7. "Tempted"
8. "Tricked Out"
9. "Zoom In" (co-written/produced by Timbaland)
10. "She's Too Much"
11. "Dirty Great Monster"
12. "Last Man Standing"
Robert Plant Denies Speculated Zeppelin World Tour
Despite rampant rumorsin the wake of the band's recently announced reunion gig, Robert Planthas come forward and denied an ensuing Led Zeppelin world tour."There'll be one show and that'll be it," Plant told the U.K.'s Daily Express."We need to do one last great show because we've done some shows andthey've been crap." The seminal hard rock band, which was last onstagetogether — Plant, guitarist Jimmy Page, and bassist John Paul Jones –in 1985, will perform in London this November alongside deceaseddrummer John Bonham's son, Jason Bonham. And despite fervent sales forthe gig, a tribute to late Atlantic Records producer Ahmet Ertegun, theband will not launch a major outing. "Not for me but I can't speak foranyone else," Plant said. "I should stop having a good time and getold." Sorry, Dave.
Oasis' Liam Gallagher Squashes Blur Beef
Once upon a time, back in the mid-'90s, Manchester's blue-collar rockers Oasis, helmed by loud mouthed brothers Liam and Noel Gallagher, and artsy middle-class Londoners, Blur, had Britpopfans torn at the seams with a notorious feud, which was bolstered by aseries of simultaneous releases, a little chart battling, and constantpress in the U.K.'s tabloids. But now, Liam's once coke-fueled andunruly mouth has stepped forward and, er, offered its praise andsquashed the beef.
"I don't mind Blur," Gallagher told U.K. mag Mojo."I'm over it [the rivalry]. It was a laugh, man, that's what you dowhen you're young… When I see Damon Albarn, I buzz off him. If I wasstill caught up in it now I'd be a right wanker." And earlier thisyear, Liam's brother Noel offered a few words of his own to NME.com."You know Damon [Albarn, Blur frontman], bless him, I've got a lot ofrespect for him. This never comes across in interviews, but I really domean it," Noel said. "Because I'm indifferent to Damon, he thinks thatI think he's a cunt. Our Liam will talk to him. I won't because he'sjust another singer in a band to me, but I don't think he's a cunt."Ah, how cute.