"How ya'll doooo-aaooowww-ing!"
It's lunch time on the first day of Lollapalooza 2007 and a wiry, pigtailed guy in circulation-threatening jeans is shrieking over a swell of gospel organs at thousands of bemused viewers on one of the main stages. His partner, a towering guy in a light blue cape with a cross embroidered on the back, stands behind a drum kit and a bank of synths, churning out a mid-tempo beat that bares slight resemblance to an '80s Chicago-house jack track. The singer, Ghostland Observatory's Aaron Behrens, is off on a diva-drag queen testimony about how everything is new every morning when we wake up and we've gotta, like, seize the freakiness of the day and, um, freak out. The Austin, Texas duo — the guy in the cape is Thomas Turner — have self-released two albums, built a substantial following on MySpace, and are possibly the most bizarre American group of the moment. Turner worships electronic music, like Green Velvet and (first-night headliners) Daft Punk, while Behrens once played in a heavy metal band. Their mix of dance-punk and garage rock, with Behrens occasionally on guitar, can be brilliant (the slinky electro-punk fist-pumper "Sad Sad City"), and Behrens, who struts and squats and hip-swivels like Freddie Mercury trying to do the Running Man, is hilariously mesmerizing. On the other hand, some of their songs tend to drift off into boogie-sludge techno jam-age, like Grand Funk bludgeoning "Da Funk." In a way, though, they perfectly represent the flummoxing polyglot of sounds that we're all scrambling to parse. Lollapalooza 2007 offers more than 100 bands over three days and most of them exist within their own universe, attempting to figure out how to play the music they want in a milieu/business that's ever-(d)evolving.
"No realistic, sane person goes around Chicago without protection." — Saul Bellow, Humboldt's Gift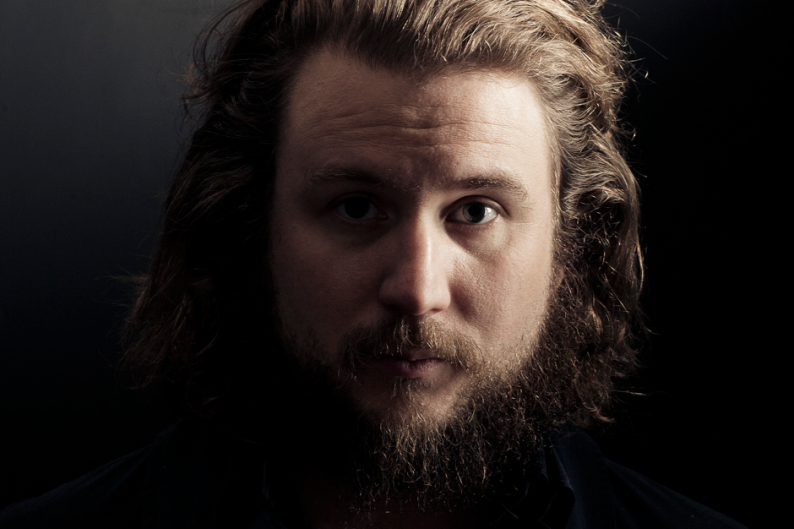 So wrote Chicago's most storied adopted son, in his 1975 epic about materialism, mental illness, transcendence, and our sense of mission in a culture that can't decide whether it wants its artists to cash in or go broke. This is relevant to Lollapalooza 2007 in two ways: 1) Any SPF below 45 is asking for agony, at least on Friday's sun-blanched opening day; and 2) Festival founder Perry Farrell, a man whose dubious cultural viruses, which he has propagated for the better part of 20 years, are best experienced behind a thick sheath of skepticism.
Originally conceived as a farewell tour for Farrell's fading Cirque du Zeppelin road show Jane's Addiction, Lollapalooza was the first enterprise to successfully package the underground culture of the '80s (which never really made anyone much money) and hawk it to the masses as a body-piercing prom that everybody under the age of 30 needed to attend or feel generationally undefined. In its early years, it was amusing, if you could afford the joke, to see Ice-T (and his metal posse Body Count), Henry Rollins, Trent Reznor, Anthony Kiedis, Chris Cornell, etc. pass off their versions of rock-star crotch-thrusting as somehow against the grain or an antidote to the mainstream. Farrell took the tour across the country and as grunge became pop throughout the '90s, Lolla was an ongoing advertisement for this new consumer demo. A magazine like Spin benefited, as well, experiencing a surge in sales, and as time went on, more and more indie bands were given exposure on second and third stages. It was a win-win for everyone, except for fans who actually wanted to pee more than once over the course of five or six hours without having to flee a fetid Porta-Pottie wretching and gagging.
Eventually in the late-'90s, Farrell discovered electronica (E is powerful shit, you know), sold Lolla to the William Morris Agency, and founded the ill-fated ENIT Festival (I'll never forget the New York press conference where Farrell rambled on about UFOs and how Afrika Bambaataa or Carl Cox or whomever was gonna help us commune with aliens). Good times. Except ENIT was a financial sinkhole and Lolla lost its focus — booking Metallica and Waylon Jennings — before it expired in '98. By 2003, Farrell was flogging a Jane's Addiction reunion, so he reconstituted Lolla. But the traveling concept was too unwieldy and hemorrhaged money. Then in 2005, Capital Sports & Entertainment and Texas-based Charles Attal Presents revived the festival as a one-stop extravaganza in Chicago's Grant Park, based on the successful Austin City Limits music festival. Following the lead of Coachella, which sprung up as a gentle, safe haven after the Woodstock riot of 1999, the new Lolla is still semi-alternative in its booking, but makes no philosophical or sociocultural claims (though Farrell is still the festival's ostensible spokesman). And, on its terms as a well-programmed, oversize musical assault "delivered by AT&T," it works (drawing upwards of 80,000 people). And frankly, it's a more honest enterprise than the original Lollapalooza ever was. Unfortunately, as the Chicago Sun-Times' Jim DeRogatis reports, Farrell is still ranting about corporate influence on music festivals, blathering incoherently: "Democracy is based on capitalism, and if you don't have capitalism, you have communism. And capitalism is going to help the world beat these a–holes, because you have the right to take the money out of your pocket and say, 'I don't agree with you.'" Sure, fight the power, dude. Meet you at the Bud Light stage, or adidas stage, or Playstation stage.
"It has 10 active cultures and, let me check my notes now, it boosts your immune system and helps digestion, and that's something we all need!"
Even at the KIDZ stage, the hard sell is in effect, as somebody affiliated with the Rock for Kids Youth Jam Band (a Chicago-based group that provides music education for homeless children) dutifully promotes Lifeway yogurt. The saturation advertising and marketing that's apparently necessary for any music-related venture to stay afloat these days can be exhausting. But it's hard to say if it even registers with this generation (Warped Tour has co-opted punk to such an extent that Vans is the SST of the 2000s). With the music business in free fall, the general vibe (even among some punk vets) is that whatever you have to do to survive is understandable. And at the end of the day, if your songs aren't powerful enough to overcome a nearby Budweiser logo, then you're probably not going to change too many people's lives anyway. At least we don't have to listen to speeches about global warming from millionaires who spend more on air-conditioning their mansions than most families' monthly take-home pay.
ANYWAY, WHAT ABOUT THE FRICKIN' MUSIC!
Some of the highlights of the early, microwaved day were folk-rocker Elvis Perkins, son of the late actor Anthony (Psycho, Pretty Poison), who has his father's tall, willowy, bendable frame and slightly spooked, but stoic expression. The dark, haunted, fancifully literary songs on his debut Ash Wednesday were written before and after his mom's Sept. 11, 2001 death on American Airlines Flight 11, but live, with jaunty stand-up bass, accordion, trumpet, organ, and a percussionist who occasionally straps on a marching band bass drum, they have an almost triumphant quality. Indie-rockers Illinois (actually from Bucks County, Pennsylvania), try too hard to be aw-shucks amiable and lo-fi unassuming (banjo alert!), on their EP What the Hell Do I Know, but live the poky track "Headphones" was a mixtape gush of guitar and full-throated vocals, with singer Chris Archibald testifying that "from the moment I could walk, you made me wanna run." It's the kind of lush, romantic ode that Wayne Coyne should be writing for his wife to thank her for putting up with all that Christmas on Mars shit that's piled up in their backyard.
The middle and late afternoon promised to be the most exciting stretch of the entire three days. And when Ted Leo accidentally bloodied his hand, but still burst into the stirring, "Do you believe in something beautiful? / Then get up and be it" opening of "Me and Mia" (his devastating pop-punk anthem about eating disorders), the blue sky splashed against the Sears Tower behind the stage and the festival was suddenly about music's ability to blot out your everyday drudge and nothing but. Against Me! Bassist Andrew Seward suddenly broke into air-drumming and started singing along. Leo's band the Pharmacists, bolstered by an appearance from former guitarist James Canty, bashed away relentlessly and Leo showed his songwriting's depth, following up "C.I.A.," in which he sings from the point of view of a shady, self-justifying agent ("And I know that in the end / I'll come clean to all my friends / 'Cause we all know we have sinned / And we all know we're going to again") and "Colleen," his rousingly bittersweet tribute to a troubled teen. Just a few hundred yards away, fellow anarcho-punk lifers (and now major-label rockers) Against Me! attacked a side stage with a set mixing older, thrashier shout-outs with the melodically streamlined choruses of their Butch Vig-produced Sire debut New Wave. The constantly touring Gainesville, Florida, band plays with a precise fury that few bands ever achieve and whether it's the swinging disillusion of "Don't Lose Touch" (where singer-guitarist Tom Gabel spits "Fucking nausea!" matter-of-factly) or the anxiously thrilling declaration, "Are you restless like me?" on the album's "Up the Cuts," it's like they're opening up the back of their van and reaching out to pull you in. Who knows if their early fans will stick with them in the Sire era or if there are enough new restless kids who wanna come along. At this point, though, after four brilliant albums, Gabel hardly needs to convince the beer pong champ of Southern Illinois to start screaming his heart out to "From Her Lips to God's Ears" to feel validated. He's done plenty already.
M.I.A. drew a massive crowd to one of the two main stages, with scores of women pushing up front, and everyone giddy to dance and hoot and gawk at her glittery purple gym shorts and Chuck Taylors, ludicrously colorful bodysuit, and inexplicable highlights. She was frankly stunning and when ex-boyfriend/DJ Diplo asked the crowd to make some noise, there was a thunderous roar. Her second album Kala is one of the year's best, with its chaotic, Afrocentric tracks poppin' off like sexually and politically charged 911s rather than proper songs. But she seemed overwhelmed by the setting, and was hampered by a clumsy mix, a raw throat, and a bristly onstage dynamic with Diplo, who she has been publicly feuding with over songwriting/production credits. At one point, she oddly mentioned that Jack White had Fed-Exed her some throat spray, and Diplo cracked, "Let me know when it kicks in." Still, M.I.A.'s most diminished, out-of-sorts show is still a dazzling spectacle. There's "Hussel," the disorienting techno boat ride down the River Niger (with flipped-out Jungle Book footage on the big video screen). The unstoppable horn blasts and insurgent lyrical jabs ("Do you like me vulnerable / I'm armed and I'm equal") of "Bucky Done Gun." When she donned a captain's hat with a red feather, slowly applied extra lipstick, and launched into the Bollywood wedding song, "Jimmy," it was a cheesy mess, but on a grand, exhilarating scale.
Post-dinner (hot dog, ice cream sandwich, and two freebie key lime pie energy bars), LCD Soundsystem rocked a huge pre-Daft Punk crowd with the cheeky dance-punk whoo-hoo of "Daft Punk Is Playing at My House," and throughout a long, percussion jammy set, self-consciously shlubby frontman James Murphy did pitched battle with his ironic tendencies (which can be vaguely charming in a small club but tiresome when you're sunburned within an inch of your life). "North American Scum" was like the guilty, defensive, painfully self-aware Brooklyn hipster response to M.I.A.'s efforts to engage the wider world. Like, "We know we're assholes, but at least we try to be assholes with creative integrity — you know?" Then the soaring, New Order tribute "All My Friends" swept away all the nonsense, with its touching, funny, bracingly honest lament for what you sacrifice (your friends) to follow your musical dreams. Hands-up, the crowd surged.
And then Murphy stopped, and said simply, "Go over there." "Over there" was to the other side of the field where enormous black curtains soon parted to reveal a pyramid platform with its detached peak hovering over a DJ set up. A vocodered voice seemed to say, "You married robots." And then our betrothed — Thomas Bangalter and Guy-Manuel de Homem-Christo — appeared in full robot suits and helmets. From then on, the entire day could be summed up in two words: Daft Fucking Punk! It's the kitschiest, most ridiculous thing you'll every see, but if you wanna experience a crowd of people, to a person, beaming from ear to ear and convulsing with laughter and joy, to the catchiest, most ridiculous music you'll ever hear, get your ass to a Daft Punk show. If you don't, then I'm sorry, I'll never be able to describe what goes on. To be honest, I was envious of the clearly tripping couples around me (the face-rubbing and hand-holding and leaping up and down in unison, blahblah), but it didn't take much to fall into an ecstatic, rag-doll spazz out. Even when my body began to hit a Daft Wall, as it were, after about eight hours in the sun, I just looked to my right and saw a 10-year-old kid giving the forefingers-and-thumbs "pyramid" sign (apologies to Jay-Z) and screaming, "This is sooooo cool." It was KISS, it was Kraftwerk, it was Flipper, it was NSYNC.
And then after the gospel divas were electro-shocked into submission one last time by a shuddering wall of fuzz, the two robots almost became human for a second and commanded us to clap — so we clapped. And then the inevitable cry went up.
"Robot Freebird!" Au revoir, les infants.