Gather round children, it's story time! New Jersey indie rock pioneers Yo La Tengo will set in motion the "Freewheeling" tour this fall, stopping into an assortment of intimate venues in the eastern U.S. for interactive, unplugged performances, which will also feature stories reflecting on the band's 23-year existence. Based around 2006's opus I'm Not Afraid of You and I Will Beat Your Ass, the shows, in typical fashion, will then dive into the unknown, as Georgia, Ira, and James engage the audience in an open, free-flow environment. The tour, kicking off in proper-like in Austin, following a performance during the Austin City Limits Festival, will entertain fans in cities like Chicago, Philadelphia, and Alexandria, VA.
Yo La Tengo tour dates:
9/16, Austin, TX (Zilker Park/Austin City Limits Festival)
9/17, Austin, TX (The Parish)
10/10, Bloomington, IN (Buskirk-Chumley Theater)
10/11, Chicago, IL (Lakeshore Theater)
10/13, Grand Rapids, MI (Calvin College Fine Arts Center)
10/19, Port Washington, NY (Jeanne Rimsky Theater at Landmark on Main Street)
10/22, Philadelphia, PA (First Unitarian Church)
10/23, Alexandria, VA (Birchmere)
11/10, North Adams, MA (Massachusetts Museum of Contemporary Art)
Babyshambles Pin U.S. Release
While frontman Pete Doherty's freedom hangs by a thread, Babyshambles manage to trudge on, signing with Astralwerks for stateside distribution and announcing the Oct. 23 U.S. release of the quartet's sophomore record Shotter's Nation. The band, also featuring Adam Ficek (drums), Drew McConnell (bass guitar), and Mick Whitnall (guitar), recorded their Parlophone debut LP, despite a few slip ups and set backs, at Olympic Studios in Barnes, West London alongside producer Stephen Street (Morrissey, The Smiths, Blur).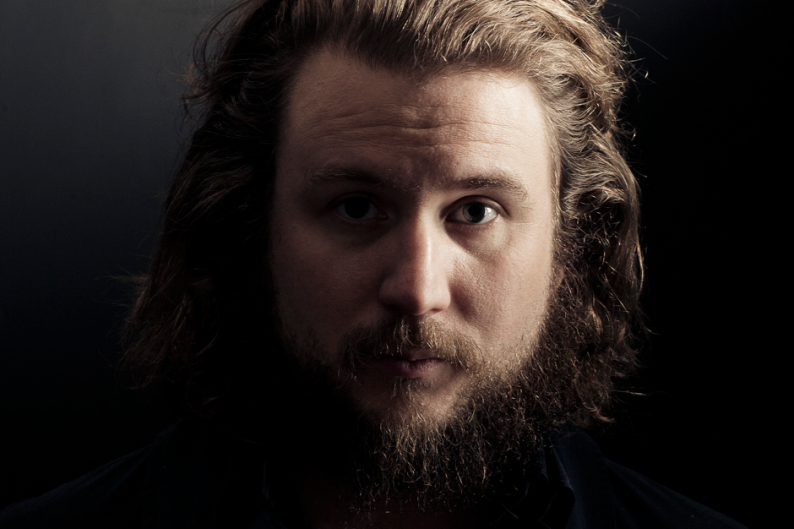 Shotter's Nation tracklisting:
1. "Carry On Up the Morning"
2. "Delivery"
3. "You Talk"
4. "UnBilo Titled"
5. "Side of the Road"
6. "Crumb Begging"
7. "UnStookie Titled"
8. "French Dog Blues"
9. "There She Goes"
10. "Baddies Boogie"
11. "Deft Left Hand"
12. "The Lost Art of Murder" (featuring Bert Jansch)
Man Man Unveil Fall Outing
The men of Philadelphia's Man Man bare no signs of exhaustion following their extensive spring outing with Modest Mouse and summer touring regiment, for the outfit will hit the road once again this fall on a 15-date outing, set to deliver the band's animated live show to cities across the eastern U.S. Kicking off with a show in Baltimore Sept. 15, Man Man will then head north, hitting New York and Montreal before dropping down through Cleveland, Memphis, and New Orleans. The tour will conclude with two shows in the Lone Star State cities of Houston and Dallas, Oct. 18 and Oct. 19, respectively.
Man Man tour dates:
10/2, New York, NY (Webster Hall)
10/4, Montreal, QC (La Sala Rossa)
10/5, Northampton, MA (Pearl St.)
10/6, Clinton, NY (Hamilton College Annex) 10/8, Cleveland Heights, OH (Beachland Ballroom)
10/9, Athens, OH (The Union)
10/11, Newport, KY (Southgate House)
10/12, Urbana, IL (Illini Union Courtyard Cafe)
10/13, Lexington, KY (The Dame)
10/14, Fulton County, GA (Bouckaert Farm/Echo Project)
10/15, Memphis, TN (Hi-Tone)
10/16, Birmingham, AL (Bottletree Cafe)
10/17, New Orleans, LA (Republic)
10/18, Houston, TX (Proletariat)
10/19, Dallas, TX (The Loft at the Palladium) 10/20, Austin, TX (Emo's Outside)
Bat for Lashes Announces More Tour Dates
Natasha Khan, a.k.a. Bat for Lashes, has announced her return to North America for a handful of performances in continual support of debut LP Fur and Gold, which dropped to stateside store shelves July 31. The 14-date outing will see Bat for Lashes roll through cities such as Philadelphia, Boston, and New York, as well as West Coast cities like Los Angeles, San Francisco, and Seattle.
Bat for Lashes tour dates:
9/23, Philadelphia, PA (Johnny Brendas)
9/24, Boston, MA (Great Scott)
9/25, New York, NY (Bowery Ballroom)
9/28, Toronto, ON (El Macambo)
9/29, Montreal, QC (Petit Campus)
10/1, Columbus, OH (The Basement)
10/2, Chicago, IL (Empty Bottle)
10/3, Minneapolis, MN (Varsity Theatre)
10/5, Denver, CO (Larimer Lounge)
10/9, Los Angeles, CA (Troubadour)
10/11, San Francisco, CA (Slim's)
10/13, Vancouver, BC (Plaza Club)
10/14, Seattle, WA (Crocodile Cafe)
10/15, Portland, OR (Doug Fir Lounge)