Prepare for the return of Ween! New Hope, PA's tongue and cheek genre blending duo comprised of Gene and Dean Ween have announced the Oct. 23 release of La Cucaracha, their first album in four years and first effort for newfound label, Rounder. Ecstatic over the band's fresh home, Dean Ween said in a statement, "I always wanted to be on the same label that put out all those early George Thorogood records and now I am!" Now that's reason for celebration!
As Ween's ninth studio album to date, La Cucaracha was recorded alongside long-time collaborator Andrew Weiss, in what Dean calls "a moldy 200-year-old farmhouse in our hometown." Yes, yes, Ween plan to tour behind the release of the record, but, unfortunately, details have yet-to be revealed.
La Cucaracha tracklisting:
1. "Fiesta"
2. "Blue Balloon"
3. "Friends"
4. "Object"
5. "Learnin to Love"
6. "With My Own Bare Hands"
7. "The Fruit Man"
8. "Spirit Walker"
9. "Shamemaker"
10. "Sweetheart"
11. "Lullaby"
12. "Woman and Man"
13. "Your Party"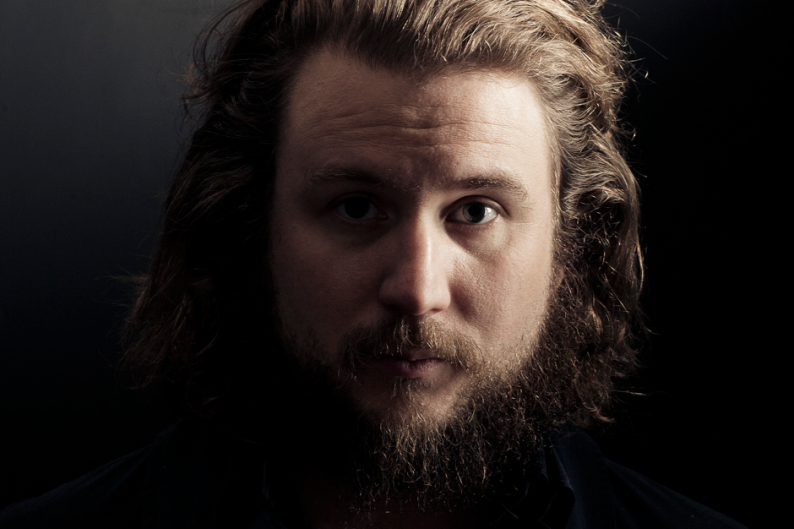 Bloc Party, Justice to Play L.A.'s Detour Fest
It may be lacking Coney Island's musical selections, boardwalk, and infamous rollercoaster, but Los Angeles' downtown area is set for a musical extravaganza of epic proportions, for LA Weekly officials have announced Bloc Party, Justice, Satellite Party, Teddybears, the Raveonettes and Shout Out Louds, among many others, as performing artists at the second annual Detour Music Festival. The event, slated to hit Los Angeles' downtown area Oct. 6, will also feature performances from the Comedians of Comedy, Turbonegro, Moving Units, Autolux, the Aggrolites, Noisettes, Cool Kids, and Scissors For Lefty.
Concertgoers can purchase tickets via Ticketmaster beginning tomorrow (Aug. 30), and a portion of each ticket's proceeds will be donated to Tree People, a non-profit organization seeking sustainable solutions to urban ecosystem problems.
Gogol Bordello Map 'Super' Tour
In support of the band's Super new record, the musical immigrant circus run awry known as Gogol Bordello will hit the road, delivering their eclectic brand of tunes, and well, dress, to stages and fans nationwide. Kicking off with a string of shows throughout the Eastern Seaboard area, including stops in cities like Boston, Baltimore, and New Haven, Eugene Hutz and Co. will then steer south, rolling into New Orleans, Austin, and Las Vegas in a very round about bid to the band's hometown of New York City, in which Gogol Bordello will conclude their tour Nov. 3.
Gogol Bordello tour dates:
10/7, New Haven, CT (Toad's Place)
10/9, Toronto, ON (Opera House)
10/10, Montreal, QC (Club Soda)
10/11, Boston, MA (The Roxy)
10/13, Lewiston, ME (The Gray Cage)
10/15, Asbury Park, NJ (Stone Pony)
10/16, Baltimore, MD (Sonar)
10/18, Blacksburg, VA (Lyric Theater)
10/19, Atlanta, GA (Roxy Theatre)
10/20, New Orleans, LA (Tipitina's)
10/21, Dallas, TX (Granada Theatre)
10/22, Austin, TX (Emo's)
10/24, Tempe, AZ (Marquee Theatre)
10/25, Los Angeles, CA (Mayan Theatre)
10/26, Tucson, AZ (Rialto Theatre)
10/27, Las Vegas, NV (Vegoose Festival)
10/29, Boulder, CO (Boulder Theater)
11/1, Minneapolis, MN (First Avenue)
11/3, New York, NY (Terminal 5)
Bad Religion Slate Tour
SoCal punk mainstays Bad Religion have mapped a 17-date outing behind the release of the band's fourteenth full-length studio album to date, New Maps of Hell. The tour, set to deliver the six-piece's politico-rock tunes to cities across America's eastern half, including Dallas, Chicago, Boston, and New York City, will conclude with a show in Sayreville, NJ Oct. 20.
Bad Religion tour dates:
9/29, Queen Creek, AZ (Schnepf Farms)
9/30, El Paso, TX (Club 101)
10/1, Dallas, TX (House of Blues)
10/4, Pontiac, MI (Clutch Cargo's)
10/5, Chicago, IL (House of Blues)
10/6, Minneapolis, MN (First Avenue)
10/7, Milwaukee, WI (Eagles Club)
10/9, Columbus, OH (Newport Music Hall)
10/10, Covington, KY (Madison Theatre)
10/11, Cleveland, OH (Agora Theatre)
10/12, Buffalo, NY (Town Ballroom)
10/14, Washington, DC (9:30 Club)
10/15, New York, NY (Nokia Theatre Times Square)
10/16, Boston, MA (The Roxy)
10/17, Philadelphia, PA (Electric Factory)
10/19, Allentown, PA (Crocodile Rock Cafe)
10/20, Sayreville, NJ (Starland Ballroom)