"If you're not in Chicago, you're missing out" — Silverchair's Daniel Johns
Back at the AT&T stage, a large and receptive audience welcomed Australian mainstays Silverchair. Opening with "Young Modern Station" off their latest album, Young Modern, which dropped in the U.S. just last week, the band looked and sounded happy to be playing, even after all these years. A grateful Daniel Johns often thanked the crowd and insisted they clap or sing. Several of the new songs shined, including "Greatest View" and "Reflections of a Sound."
Though the band looks darker and plays heavier (and deeper) music than their pop prime in the mid- to late-nineties, the vibe is surprisingly happy. But dig deeper into their catalog, particularly 2002's Diorama, to more clearly see the bridge between, say, "Ana's Song" and the latest record.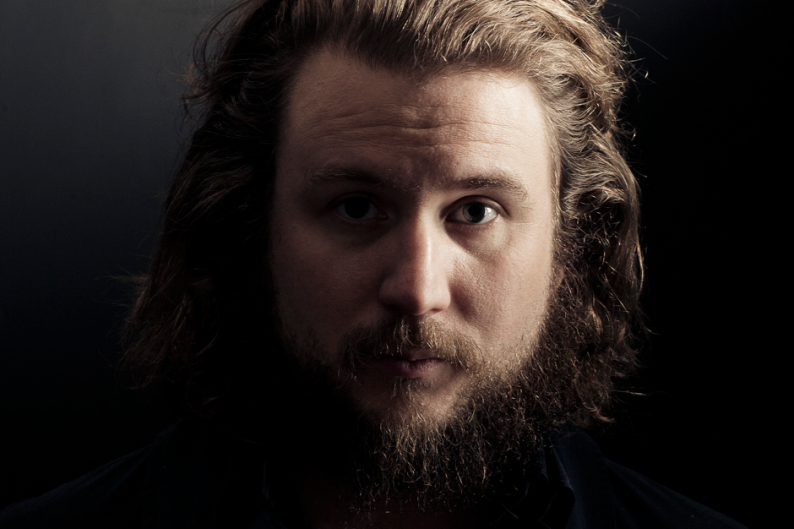 Midway through the set, keyboardist and birthday boy Paul Mac got a nice surprise when Johns wailed through "Happy Birthday" with his high-pitched and wavering vocals. But that certainly wasn't the only song that the crowd got into; "Ana's Song" and set closer "Freak" inspired the sort of archetypal festival sing-along that we weren't expecting until Pearl Jam's closing set on Sunday.
Later, with clouds overhead and the day slipping into night, the Yeah Yeah Yeahs surfaced on the AT&T stage, frontwoman Karen O sported a shiny silver and black cape-like piece of cloth and concealed her face with a matching headdress of sorts. But upon her shedding of the makeshift cape, the rambunctious songstress revealed an all black dominatrix outfit, complete with fishnet tights and a laced leather glove.
Smiling, offering the occasional chuckle, and beaming with jolly demeanor, Karen O seemed slightly out of character in light of her fierce singing style. When addressing the crowd, Karen O would even speak in an innocent, bubbly manner before abruptly switching to a soft roar. The upbeat "Honeybear" got the audience jump-happy, with Karen O dancing and noticeably laughing behind the mic, enjoying the crowd as they festered in the falling rain.
Glinting her teeth and to rip off the mesh gloves, Karen O and crew kicked out the bounce heavy take on LL Cool J's "Phenomena," pulled from 2006's Show Your Bones. More standards ensued; the sleek "Gold Lion," descending melodies and instrumental freak outs of "Cheated Hearts," and of course the guitar blips of anthem "Maps," bolstered with Karen O's purred lyrics and crowd offering: "I dedicate this song to you," she said before the mass of fans, wiping water from their faces, sticking out the rain, awaiting the first notes of Nick Zinner's fuzzed over guitar. NICHOLAS MILLS