The Shins will continue Wincing the Night Away in hotels, motels, and tour buses this fall, for the quartet has just announced an additional string of U.S. dates to their already massive world tour. Now, James Mercer and crew, following a performance at Seattle's Bumbershoot, will hit an assortment of dates in the southwestern U.S., before climbing the East Coast, stopping through New York for a pair of shows and wrapping with two gigs in Las Vegas.
The Shins tour dates:
10/5, Berkeley, CA (Greek Theatre)
10/6, Santa Barbara, CA (Santa Barbara Bowl)
10/7, Los Angeles, CA (Greek Theatre)
10/9, Mesa, AZ (Mesa Amphitheater)
10/10, Albuquerque, NM (Popejoy Hall/University of New Mexico)
10/17, Atlanta, GA (Boisfeuillet Jones Atlanta Civic Center)
10/18, Charleston, SC (The Plex)
10/19, Raleigh, NC (Progress Energy Center/Raleigh Memorial Auditorium)
10/20, Norfolk, VA (The NorVa)
10/22, Columbia, MD (Merriweather Post Pavilion)
10/23, New York, NY (Terminal Five)
10/24, New York, NY (Terminal Five)
10/27, Las Vegas, NV (Sam Boyd Stadium/Vegoose Festival)
10/28, Las Vegas, NV (The Joint at Hard Rock Hotel)
Raveonettes Prep Album, Seek Label
Though currently label-less in the U.S. following the duo's departure from Columbia, Danish-born outfit the Raveonettes will release Lust Lust Lust, the band's fourth studio record to date, Nov. 5 internationally, Billboard.com reports. "Now that we're out of the Sony deal, it's going to be a lot easier for us to get all of the things we want, which means vinyl releases, seven-inch singles, and all of the cool stuff," Raveonettes frontman Sune Rose Wagner told Billboard.com on the band's options for U.S. distribution. "This time around, we get to choose who we want to work with."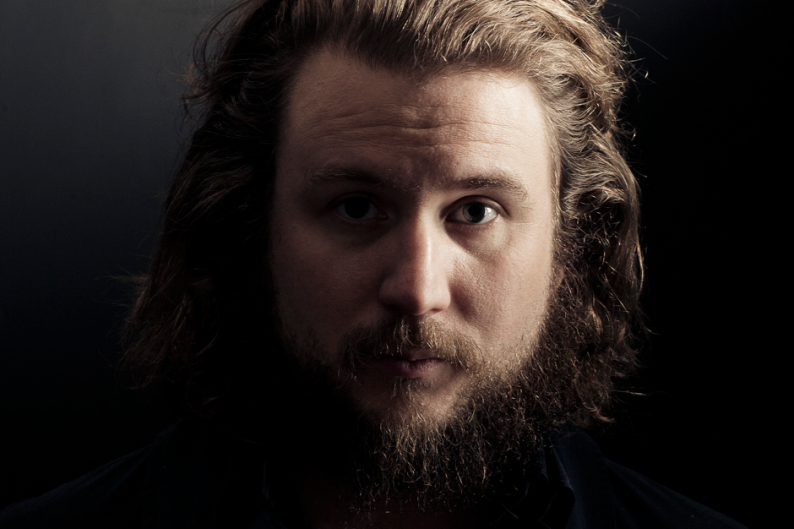 And it appears fans can expect a few musical alterations with the band's label change: "It's [Lust] written a lot in first person, whereas some of the other albums have been more fictitious stories and stuff," Wagner said. "This is all based on personal experiences. I think lyric-wise, it's something a lot of people can relate to. It's quite dark and gloomy."
Dax Riggs Supports QOTSA
Dax Riggs, former principal of Louisiana's Deadboy and the Elephantmen, will join with stoner rock outfit Queens of the Stone Age for a string of U.S. date this fall. The rocker, following a solo gig at Austin City Limits, will rendezvous with Josh Homme and co. for a handful of performances in the Lone Star State before heading into the Deep South, then north up the East Coast. The outing will wrap with shows in Baltimore, Pittsburgh, and Charleston.
Dax Riggs/Queens of the Stone Age tour dates:
9/15, Austin, TX (Austin City Limits/AT Stage) *
9/15, Austin, TX (Austin City Limits/La Zona Rosa)
9/16, Dallas, TX (House of Blues)
9/17, Houston, TX (Verizon Wireless Theater)
9/19, Lake Buena Vista, FL (House of Blues)
9/20, Tallahassee, FL (The Moon) 9/21, Jacksonville, FL (Plush)
9/22, Atlanta, GA (Tabernacle)
9/24, Asheville, NC (The Orange Peel)
9/25, Norfolk, VA (The NorVa)
9/26, Baltimore, MD (Rams Head Live)
9/28, Pittsburgh, PA (Carnegie Theatre)
9/29, Charleston, SC (Joseph P. Riley Jr. Stadium)
(* Dax Riggs solo)
Shout Out Louds Tour
In support of their sophomore LP Our Ill Wills, Swedish indie pop quintet Shout Out Louds have mapped an extensive North American tour, set to kick off in Los Angeles Oct. 6. From there, the band will roll north, stopping through Portland, Seattle, and Vancouver, before veering inland and assaulting America's midsection. Following a string of shows north of the border, Shout Out Louds' outing will wind down with a jaunt across the Eastern Seaboard, a few shows down south, and a pair of appearances in Texas.
Shout Out Louds tour dates:
10/6, Los Angeles, CA (LA Weekly Detour Festival)
10/9, San Francisco, CA (Independent)
10/10, Eugene, OR (WOW Hall)
10/11, Portland, OR (Berbati's Pan)
10/12, Vancouver, BC (Richard On Richard's)
10/13, Seattle, WA (Chop Suey)
10/15, Salt Lake City, UT (Urban Lounge)
10/16, Denver, CO (Bluebird Theatre)
10/17, Lawrence, KS (Jackpot Lounge)
10/18, Minneapolis, MN (Fine Line Music Café)
10/19, Chicago, IL (Logan Square Auditorium)
10/20, Columbus, OH (The Basement)
10/22, Toronto, ON (Mod Club)
10/23, Montreal, QE (Cabaret)
10/24, Boston, MA (Paradise)
10/25, New York, NY (Bowery Ballroom)
10/26, Brooklyn, NY (Music Hall of Williamsburg)
10/27, Hoboken, NY (Maxwell's)
10/28, Washington, DC (9:30 Club)
10/29, Philadelphia, PA (First Unitarian Church)
10/30, Chapel Hill, NC (Local 506)
10/31, Atlanta, GA (The Loft)
11/2, Austin, TX (The Parish)
11/3, Dallas, TX (Granada Theatre)