Apparently the southern-bred boys of R.E.M. fancy Ireland's capitol city somethin' real fierce, for the band, in addition to utilizing the city as a testing grounds of sorts, have slated the release of R.E.M. Live, the seminal outfit's first ever live DVD/CD, recorded at Dublin's Point Theatre. R.E.M. Live, featuring two CDs and one DVD, both recorded Feb. 27, 2005 amidst the band's 116-date Around the Sun world tour, is directed by Blue Leach (Depeche Mode, Snow Patrol) and delivers 22 songs including standards like "Everybody Hurts," "Orange Crush," and "Man on the Moon."
R.E.M. Live tracklisting:
1. "I Took Your Name"
2. "So Fast, So Numb"
3. "Boy in the Well"
4. "Cuyahoga"
5. "Everybody Hurts"
6. "Electron Blue"
7. "Bad Day"
8. "The Ascent of Man"
9. "Great Beyond"
10. "Leaving New York"
11. "Orange Crush"
12. "I Wanted to be Wrong"
13. "Final Straw"
14. "Imitation of Life"
15. "The One I Love"
16. "Walk Unafraid"
17. "Losing My Religion"
18. "What's the Frequency, Kenneth?"
19. "Drive"
20. "(Don't Go Back to) Rockville"
21. "I'm Gonna DJ"
22. "Man on the Moon"
Cold War Kids Plot Headlining Tour
The blues-tinged rocker boys of the Cold War Kids will hit the road this late fall/early winter following the quartet's gig warming stages for rock heavyweights the White Stripes. The band's headlining outing, prefaced by one solo performance in Madison, WI Sept. 8, will kick off in San Francisco Nov. 17 one month after the conclusion of the tour alongside Jack and Meg White. From there, the Cold War Kids will hit Los Angeles, perform a pair of gigs in both Washington, DC and New York City, and stroll through Philadelphia and Boston before capping with a show in Boulder, CO Dec. 11.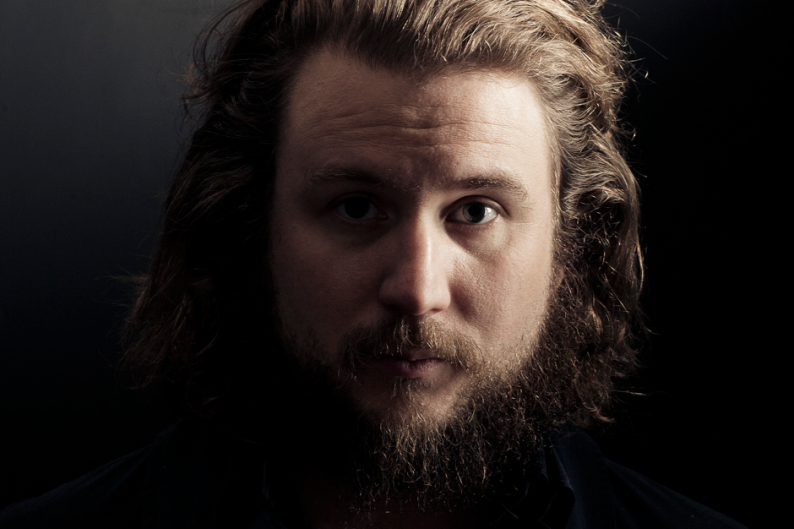 Cold War Kids tour dates:
9/8, Madison, WI (Willow Island)
11/17, San Francisco, CA (Warfield Theatre)
11/23, Los Angeles, CA (Wiltern Theatre)
11/27, Washington, DC (9:30 Club)
11/28, Washington, DC (9:30 Club)
11/29, Philadelphia, PA (Theatre of the Living Arts)
11/30, New York, NY (Webster Hall)
12/1, New York, NY (Webster Hall)
12/4, Boston, MA (The Roxy)
12/11, Boulder, CO (Boulder Theater)
Bob Mould Tours, Answers Your Questions
In support of the Oct. 9 release of Circle of Friends: Live at the 9:30 Club, his first official live performance DVD to date, seminal rocker Bob Mould will hit the road, offering fans in cities nationwide a short acoustic set, a live Q & A, and a screening of the film. Mould, who performed alongside Brendan Canty (Fugazi), Richard Morel (Blowoff), and Jason Narducy (Rockets Over Sweden) in the live DVD, will get things started at Chicago's Schubas venue Oct. 9, and hit Minneapolis, Seattle, Portland, Los Angeles, Boston, and New York, among others, before wrapping Nov. 11 in Philadelphia, PA.
Bob Mould tour dates:
10/9, Chicago, IL (Schubas)
10/10, Minneapolis, MN (Bryant Lake Bowl)
10/12, Seattle, WA (Chop Suey)
10/14, Portland, OR (Doug Fir Lounge)
10/16, San Francisco, CA (Herbst Theater)
10/17, Los Angeles, CA (The Roxy)
11/2, New York, NY (Highline Ballroom)
11/5, Boston, MA (Paradise Lounge)
11/8, Charlottesville, VA (Gravity Lounge)
11/10, New Hope, PA (John & Peter's)
11/11, Philadelphia, PA (World Cafe Live)
Britney Spears Refuses Timberlake, Timbaland Collaboration
When production mastermind Timbaland and "SexyBack" song and dance man Justin Timberlake extended the olive branch to aid Britney Spears' spiraling career, they meant business. But unfortunately, the troubled and aging teenybopper didn't take the offer as seriously. According to the New York Post's Page Six, Spears was poised to join Timbaland in a Virginia Beach studio to record vocals for a Timberlake duet, and although her former flame wouldn't be present, the rehabbed songstress pulled out at the last minute. "Timbaland set aside a week out of his crazy schedule to do this – and then, just before she was supposed to fly out, Britney abruptly canceled the session and refused to do the song," an unidentified source told Page Six. And the defunct duet, reportedly penned especially for Spears by Timberlake, was apparently considered as a selection for Spears' comeback performance. "This would have not only been a huge hit, but something she could have opened the MTV Video Awards with and really blown everyone away."