It was hard to abandon the beats of M.I.A.'s "Bucky Done Gun" pulsating from the Bud Light stage yesterday afternoon (Aug. 3) before the Rapture took the Playstation stage a few field-lengths down the park. Fortunately, M.I.A.'s deep world beats had those awaiting the dance-heavy set already bumping for a party.
Moments later, "Pieces of the People We Love" drowned out the Sri-Lankan rapper, and frontman Luke Jenner began doing his characteristic dance punk thing. "Get Myself Into It," was a call to the mass to do the same, and by mid-set Jenner was shooting his guitar like a gun at the tight group flailing front and center. To those not dancing, "One, two, three, four, kick that fucker out the door!" or you know, at least back to M.I.A.
Of course, it wouldn't be a Rapture show without a healthy dose of cowbell, and somehow the "instrument" felt even more appropriate in the flatlands of Illinois. Soon enough, jubilant hand-claps accompanied mega-hit "House of Jealous Lovers," but Jenner wasn't satisfied. "Can you get a little louder now?" And the crowd did, a few songs later, when two brave girls snuck past security to dance their hearts out to "First Gear." But only one fan lasted onstage, while the other had only moments to groove with bassist Matt Safer before being escorted off.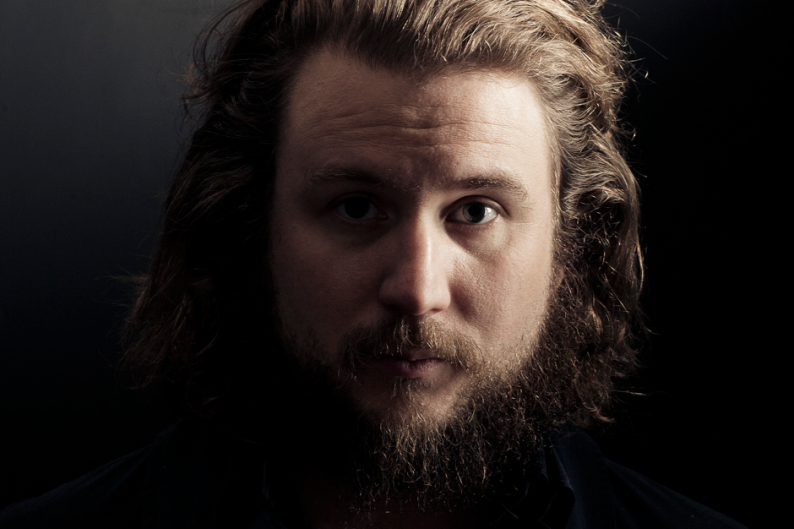 In terms of the "must-sees" of Lollapalooza, the MOTO Mindfield was an interesting place to be; decorated with hanging brains, trivia games, videogames (Playstation SingStar), improv, and then…Mickey Avalon.
The L.A. rapper, known for such gems as "Jane Fonda" and "My Dick," took the stage to Toni Basil's cheerleader chant. The tunes emanated out of the speakers, but it could have been coming out the mouths of Avalon's dedicated female fan-base, who were hanging on the front of the stage in full force.
Avalon, sporting a sailor hat and accompanied by two dancers in black lingerie, revved the crowd (which included Fall Out Boy's Pete Wentz and one Ashley Simpson) with songs off his self-titled debut at one point gyrating with the girls, at the next, taking off his (mesh!) shirt to get down and dirty on the floor. Most present rapped right along with him to such lyrics as, "Who, that man in a black sedan with two cheap hookers and a Mexican?"
After an entertaining set (albeit "hedonistic," as described by fans in earshot), Avalon was joined by rappers Andre Legacy and Dirt Nasty for YouTube phenomenon "My Dick." Was it kinda gross? Yeah. Luckily, everyone sang along anyway. ROBIN MONHEIT