Contrary to rumors regarding the release of Radiohead's follow up to 2003's Hail to the Thief before year's end, a U.S.-based band spokesperson told SPIN.com the speculations are indeed false, stating "there were never plans for anything, there was never a scheduled release… there's also not a Beatles or Led Zeppelin album release this year either." Um, ok. But, in a promising bit of news, the spokesperson also confirmed that in fact the band was in New York City "one month ago" mastering the yet-to-be titled forthcoming record. Fingers crossed for Jan. 1! Meanwhile, if you get a bit bored sans fresh Radiohead tunes, there's always Dead Children Playing, a book from Thom Yorke — adopting the moniker Dr. Tchock — and Radiohead cover artist Stanley Donwood. The book, featuring artwork spanning the band's career, will be re-released Oct. 17 via publisher Verso.
Flaming Lips Add Dates to Tour
Oklahoma's psych-rock quartet the Flaming Lips have appended a handful of dates to the band's previously announced fall tour. Getting behind the release of their live DVD UFOs at the Zoo: The Legendary Concert in Oklahoma City, and possibly stirring chatter for Yoshimi's Broadway debut, the Flaming Lips will continue their tour into Cleveland, Detroit, and Austin, among other cities.
Flaming Lips tour dates:
9/24, San Antonio, TX (Sunset Station Lonestar Pavilion)
9/25, Austin, TX (La Zona Rosa)
9/28, St. Louis, MO (The Pageant)
9/30, Cleveland, OH (Agora Theater)
10/1, Detroit, MI (Clutch Cargo's)
10/3, Charlotte, NC (Amos' Southend)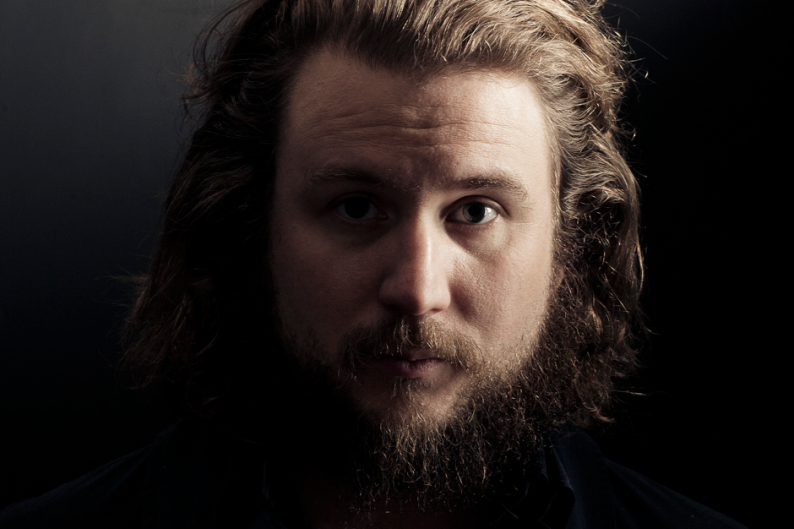 Violent Femmes Bassist Sues Frontman
In a disheartening slice of afternoon news, Billboard.com reports that Violent Femmes, the steadfast providers of happy-go-lucky acoustic punk numbers, are now, after well over 20 years as a merry family unit, due for a date in federal court, for bassist Brian Ritchie has filed suit against lead vocalist Gordon Gano. Ritchie, who filed his claim yesterday (Aug. 15) in the U.S. District Court in Manhattan, claims he was shorthanded on both credit and cash in regards to the band's largest hits, including Femmes staple "Blister in the Sun," which Ritchie states Gano licensed to a Wendy's commercial without his consent and subsequently tainted the band's reputation. "Since the early '80s, everything's really good. We're playing better than ever," Gano told Billboard.com regarding the band's recently wrapped South Africa tour and the "complete surprise" of the lawsuit's arrival. Calling the tiff an "intra-band dispute between Ritchie and Gano," the suit continues, claiming the outfit's tunes are "jointly owned" though Gano states he wrote all Violent Femmes' songs with the exception of one or two. Prepare for battle!
Art Brut Map North American Dates
Landing stateside for Seattle's Bumbershoot early next month, Art Brut has opted to stick around and set off on a brief tour before their appearance at Monolith Festival Sept. 15. Now the Brit quintet will head north of the border to Vancouver, Edmonton, and Winnipeg, stroll through Chicago and dive over to Los Angeles Sept. 11 where SPIN.com will exclusively film the band's performance. Next, Art Brut will appear in Sin City U.S.A., a.k.a. Las Vegas, hit Austin, and conclude at the Red Rocks' Monolith Festival. Check back to SPIN.com this September for video footage of Art Brut's show at Los Angeles' Key Club Sept. 11!
Art Brut tour dates:
9/2, Seattle, WA (Bumbershoot)
9/3, Vancouver, BC (Richards On Richard's)
9/5, Calgary, AB (The Warehouse)
9/6, Edmonton, AB (Starlite Room)
9/7, Winnipeg, MN (Pyramid Cabaret)
9/8, Chicago, IL (The Hideout Block Party)
9/11, Los Angeles, CA (Key Club)
9/13, Las Vegas, NV (Beauty Bar)
9/14, Austin, TX (The Mohawk)
9/15, Red Rocks, CO (Monolith Festival)