Remember just last month when Brit songstress PJ Harvey unveiled a few details for White Chalk, her forthcoming follow up 2004's Uh Huh Her, and the ensuing news one week later revealing titles for the album's 11-song tracklisting? Well, let's jog your memory — there was one important bit of news missing: the U.S. release date. But now, as confirmed by a spokesperson, White Chalk has been issued a Sept. 25 stateside release, following the U.K. dispatch by just one day. In addition, Harvey's first single "When Under Ether" will hit the U.K. Sept. 17 and will feature "Wait," a previously unheard track recorded in 1988, as the single's B-side. Fans across the pond can snatch up the single in seven-inch or digital formats, but U.S. listeners, well, we get to wait, yet again, for the goods. A stateside single release has yet-to-be announced.
Coachella Site Due for Earthquake
Attention prospective Coachella Music and Arts Festival attendees! According to an L.A. Times interview with Lucy Jones, a seismologist at the U.S. Geological Survey and a member of the California Seismic Safety Commission, California's Coachella Valley, located just outside Los Angeles and sandwiched between the notoriously tumultuous San Andreas and San Jacinto faults, is apparently well overdue for a serious shakin'. "There will be several thousand dead and billions of dollars in damage," Jones said of the imminent quake, which is speculated to of a 7.8 magnitude. And the valley, which usually bears a significant earthquake every 150 years, has been stable for over 300 years now. "Whatever it is that makes for a long interval is happening now, and we know that long interval can't last forever," Jones said. "This is an overdue fault."
But really, with a historically impressive lineup, including this year's performances from Jesus and Mary Chain, Air, and Rage Against the Machine, isn't a little rockin' and rollin' appropriate?
Ben Kweller to Perform Albums in L.A.
On the heels of providing SPIN.com with an exclusive glimpse of his 'hood, ragamuffin rocker Ben Kweller has announced yet another three-night, career spanning back-to-back residency. This string of shows, mirroring three Brooklyn shows just weeks ago, will be performed out west at Los Angeles' Echo venue in Silver Lake. The first night, Sept. 5, Kweller will kick out his Sha Sha jams before diving into On My Way Sept. 6, and finally cranking out his self-titled record the third and final night, Sept. 7.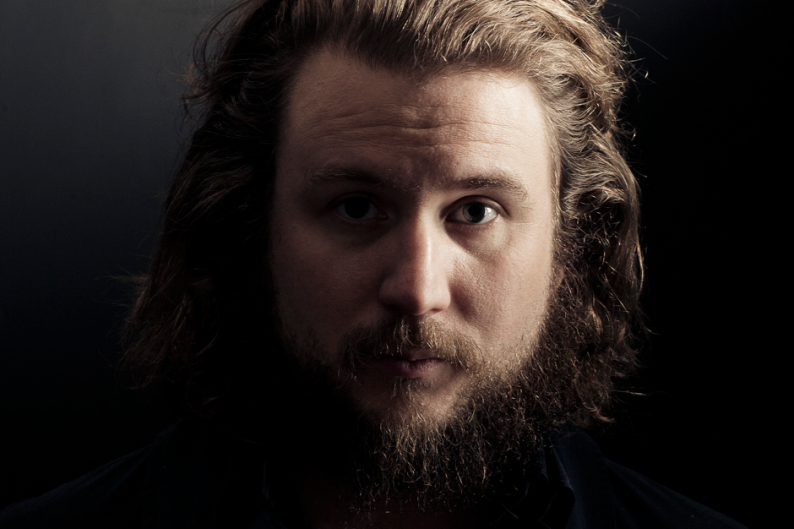 Blaqk Audio Map North American Tour
AFI's animated frontman Davey Havok and axeman Jade Puget, a.k.a. newfound electronic duo Blaqk Audio, have slated a North American tour behind the release of CexCells, the project's debut album, which dropped to store shelves earlier this week. Prefaced with a pair of signings at SoCal Best Buy locations — Aug. 17 &18 in West Hollywood and Oceanside, respectively — the duo's tour will kick off proper at San Francisco's Popscene venue before leaping east, strolling through an assortment of cities such as Atlanta, New York, and Boston. Following a pair of shows north of the border, Blaqk Audio will perform a handful of gigs across the Midwest and conclude with shows in San Diego and Los Angeles.
Blaqk Audio tour dates:
8/30, San Francisco, CA (Popscene)
9/5, Atlanta, GA (The Loft)
9/7, New York, NY (Grand Ballroom at the Manhattan)
9/10, Boston, MA (The Roxy)
9/11, Montreal, QC (Le Studio)
9/13, Toronto, ON (Mod Club)
9/16, Detroit, MI (St. Andrew's Hall)
9/17, Cleveland, OH (Agora Ballroom)
9/18, Chicago, IL (Double Door)
9/20, Lawrence, KS (Granada Theater)
9/24, Salt Lake City, UT (In the Venue)
9/26, San Diego, CA (House of Blues)
9/27, Los Angeles, CA (The Mayan Theater)