It's one break after another for shambled rocker Pete Doherty. Following yesterday's arrest in London on suspicion of drug possession, Doherty has been released from jail today (Aug. 21) without being formally charged with violating his probation conditions due to authorities' failure to deliver the rocker to court on time, Billboard.com reports. Doherty, who has been in and out of a court order rehab facility and told to stay clean due to a previous arrest for possession of crack cocaine, heroin, cannabis, and ketamine, escaped charges of breaching his bail conditions because authorities failed to deliver the 28-year-old rocker to court within a 24-hour window, rendering the charge invalid. "The court has no jurisdiction to deal with this matter anymore," prosecutor Anjulika Vatish said at West London Magistrates' Court.
Elvis Costello, Bob Dylan Team for Tour
Rivaling the dynamic duo that announced a nationwide tour just yesterday, legendary rockers Bob Dylan and Elvis Costello have teamed for a brief fall outing, set to kick off in Duluth, GA Sept. 22, Billboard.com reports. From there, the pair will ascend the East Coast, rolling through smaller markets such as Norfolk, VA, Columbia, MD, Worcester, MA, and Syracuse, NY. Dylan and Costello's 13-date jaunt will conclude with a performance at Rochester, NY's Gordon Field House venue Oct. 9. A spokesperson was unavailable for comment at press time. Elvis Costello/Bob Dylan tour dates:
9/22, Duluth, GA (Gwinnett Center)
9/23, Clemson, SC (Littlejohn Coliseum)
9/25, Norfolk, VA (Convocation Center)
9/27, Charlottesville, VA (John Paul Jones Arena)
9/28, Columbia, MD (Merriweather Post Pavilion)
9/29, Kingston, RI (Ryan Center)
9/30, Bridgeport, CT (Arena at Harbor Yard)
10/2, Worcester, MA (DCU Center)
10/4, Portland, MA (Cumberland County Civic Center)
10/5, Manchester, NH (Verizon Wireless Arena)
10/6, Albany, NY (Times Union Center)
10/8, Syracuse, NY (War Memorial)
10/9, Rochester, NY (Gordon Field House)
Andrew Bird, Okkervil River Join Pygmalion Fest
Multi-instrumentalist tunesmith Andrew Bird and folk outfit Okkervil River have been announced as the headlining acts for the 2007 Pygmalion Festival, slated for Sept 19-22 in Champaign-Urbana, IL. The third annual event, again curated by the Nicodemus Agency alongside indie rock label Polyvinyl Record Co., will also feature performances from Damien Jurado, This is Me Smiling, the Redwalls, Bound Stems, and Owen, among many, many other national and Canadian artists.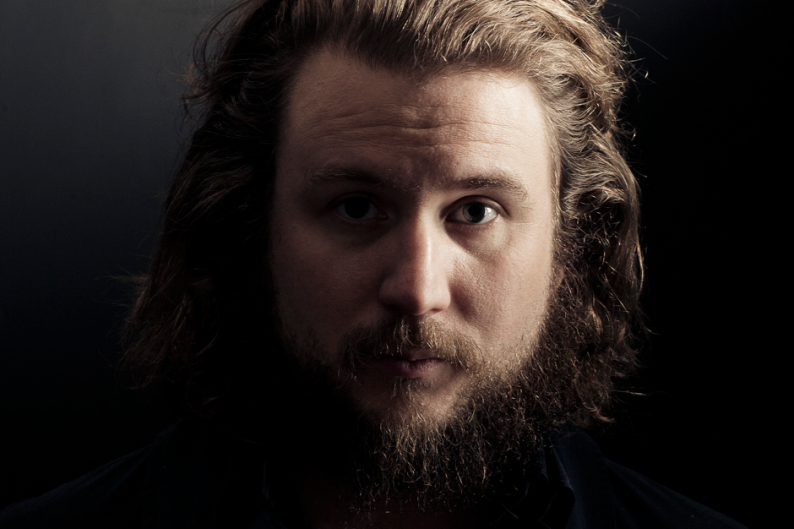 Lee Ranaldo, Nick Zinner Artwork 'Set in Concrete'
Set in Concrete, an exhibit collecting numerous artistic works, including paintings, photographs, and sound and video installations which, according to a statement explores New York City's "concrete canyons" by extracting "the city's 'brand'" and placing "it beyond the borders of what generates its authenticity," will feature pieces by Lee Ranaldo (Sonic Youth), graphic designer, DJ, and artist Jon Santos, Lizzie Bougatsos (Gang Gang Dance), and Nick Zinner (Yeah Yeah Yeahs), among others. Curated by Calla's Aurelio Valle, as well as artist Pedro Mena, Set in Concrete will unveil Sept. 1 at SPOOL MFG's headquarters in Johnson City, NY, located just outside New York City. The exhibit will conclude Sept. 29 with a party featuring live music performances from many participating artists.