First it was the Pixies, and soon scores of others followed in suit; Gang of Four, Rage Against the Machine, and the Jesus and Mary Chain, among others — It seems a headlining gig at the Coachella Music and Arts Festival is par for the course for a reuniting rock outfit. And today, speculation has arisen stating shoegaze pioneers My Bloody Valentine will be next act to reunite and grace the stage at 2008's Coachella installment. According to thedailyswarm.com, which cites "sources in the United States and the United Kingdom who are familiar with the negotiations," My Bloody Valentine, the defunct, seminal Ireland-based outfit fronted by Kevin Shields and responsible for genre-defining opus Loveless, is near signing a deal to reunite and hit the stage at Coachella, as well as others worldwide on a extensive reunion tour. One query of note: how much money is on the table? While Moz won't budge for $75 million, rumors claim the Pixies and Rage Against the Machine both dipped well into seven figure paychecks. A festival spokesperson claimed to have "no information whatsoever."
Malnourished Dogs, Drugs Allegedly Discovered in DMX Home
Though he often refers to himself as a dog, and evens barks as such, uncooperative New York-bred rapper DMX, a.k.a. Earl Simmons, allegedly isn't very kind to his fellow kin. The Ruff Ryder, who has previously been under investigation for drug possession and dog fighting allegations, is now again under scrutiny. According to AllHipHop.com, police, motivated by complaints from neighbors, raided the rapper's Cave Creek, AZ home Friday (Aug. 24) and discovered 12 distraught and malnourished dogs, including three pit bulls and nine mastiff breeds — popular fighting dogs — as well as three burned dog carcasses, a cache of "assault-style" weapons, and, ooops, a half-pound of suspected illegal narcotics.
"It is our understanding that those dogs were left in there 23 hours and 15 minutes a day," Sgt. Sherry Beckley said. "Somebody would come by once a day and apparently let them out and that is when they had their food and water." But DMX, currently out of town on tour, claims the responsibility of the charges falls on a hired dog sitter. "He has not been there for two months," DMX's attorney Murray Richman said. "He hired a caretaker to take care of the property… He is not in the U.S."
Muse Add U.S. Tour Stops
England's arena-filling rockers Muse have slated a handful of September U.S. performances, set to kick off in Seattle Set. 9. From there, the band's jaw dropping live show, which features a kaleidoscope of onstage lasers, will head through an assortment of cities including Portland, Dallas, Irvine, and San Diego. The brief eight-date outing, toting Juliette and the Licks on all performances, will conclude Sept. 22 in San Diego.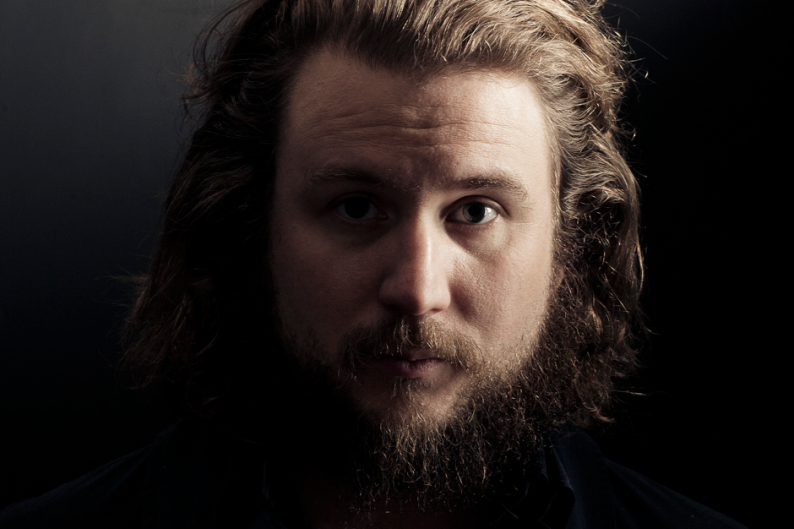 Muse tour dates:
9/9, Seattle, WA (Key Arena)
9/10, Portland, OR (Rose Garden Arena)
9/12, Orem, Utah (The MacKay Center)
9/16, Dallas, TX (Nokia Theatre)
9/18, Morrison, CO (Red Rocks Amphitheatre)
9/20, Mesa, AZ (Mesa Amphitheatre)
9/21, Irvine, CA (Verizon Wireless Amphitheatre)
9/22, San Diego, CA (Street Scene)
M83 Prep 'Digital Shades' and LP
Anthony Gonzales and Nicolas Fromageau, a.k.a. French experimental electro duo M83, have announced the Sept. 4 release of Digital Shades Vol. 1, the project's first release since 2005's Before the Dawn Heals Us. The fresh album, the first installment in "an ongoing ambient series" and originally recorded in 2006, will be available to fans in the U.S. via digital music outlets only.
In addition to the ambient release, M83 are also preparing for a forthcoming, yet-to-be titled LP, which a statement confirms "is set for release in early 2008." The Parisians are currently in the studio working on the album alongside Ken Thomas (Sugarcubes, Cocteau Twins, Suede) and Ewan Pearson (Tracey Thorn, the Rapture, Ladytron).