At around 4 P.M. in Stockholm yesterday, it was a comfortable 73 degrees, but for those gathered at the South Stage to cheer on Swedish three-piece Peter Bjorn and John, sweltering 98 temps raged on — it's a wonder the three Swedes didn't melt. Appropriately, the Scandinavian vets just seemed cooler than everyone else, rocking under the hot lights with not a hair out of place. Slower number "Amsterdam" was affecting, lingering in the air even longer than the pot smoke emanating from the Dance Tent, but the band wasn't here to be lush.
Their ragged brand of indie got everyone moving, bodies writhing this way and that with the twisty melodies of tracks such as "Up Against the Wall" and "Objects of My Affection," but of course the real highlight could only be one song. As the ultra-catchy whistle-along broke out in the crowd, the band ripped in to the Kanye West-approved "Young Folks," and for just a moment, that bobbing tweet seemed to cut right through the humidity — thankfully.
LCD Soundsystem shouldn't ever be made to play in the daylight. James Murphy's immaculately crafted rump shakers are meant for dark rooms, epileptically highlighted by disco balls and strobe lights perhaps, but mostly barren of light. They're songs of death disco-ers tired of everything but hearing about themselves, you see, and the rapturous beats that soundtrack such dance floor narcissism lose some of their power when faced with the harsh light of day.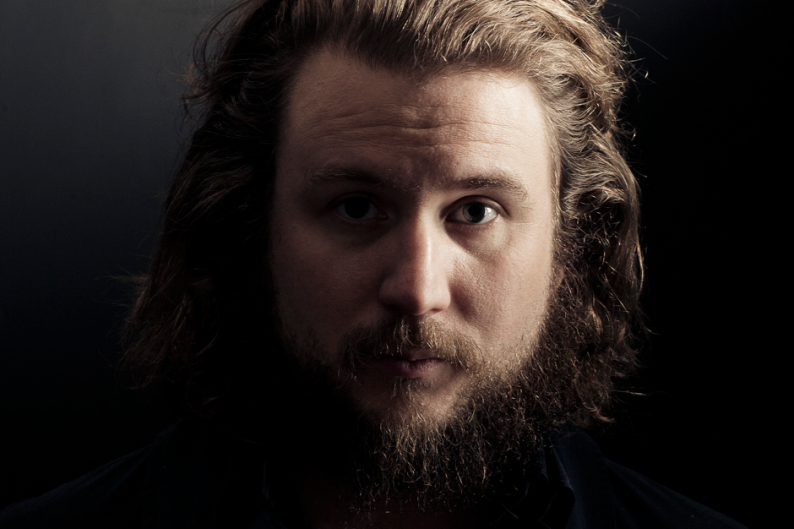 Besides, it was too damn hot to dance in the thick of racetrack sand and sweat. Murphy didn't seem to care, though, careering into his set with reckless abandon, and inspiring the exertion of what little energy existed in the late afternoon crowd. Aesthetic declaration of independence "North American Scum" found his Mark E. Smith yawp in excellent form, and old favorites like "Tribulations" and "Movement" worked their way in to the bloodstreams of even the most slothful, mandating that everyone to shake it, just a little bit.
The set's highlight didn't have much to do with dancing, though. About halfway through the 80-minute jaunt came Sound of Silver track, "All My Friends," and one could see invisible lighters (or glowsticks, I suppose) illuminating the early evening air. For just a song, Murphy and co. transformed into New Order, all electronic empathy and longing through countless blips and beeps. Despite the aural smirk that permeates Murphy's oeuvre (see stellar scenester put-down/paean "Losing My Edge"), there's always been a heart beating beneath, and the love and nostalgia that coursed through this song prove that behind every ironist is a hopeless romantic.
But what happens when Beastie Boys become Beastie Men? This is a question worth asking, as MCA now sports shiny, silvery locks. Well, the erstwhile Adam Yauch and his partners in rhyme, Ad-Rock and Mike D, decided to get their Radiohead on by releasing a "challenging" record, The Mix-Up. The record is entirely instrumental, despite the fact that they're ostensibly a rap group and that rappers are supposed to, you know, rap. No matter, though. They NYC trio played the main stage after all. They weren't going to pull any artiste stuff on the sweltering masses today, right? Right?
Perchance to dream. The boys pulled out new tracks like "Off the Grid" and old instrumentals like "Sabrosa" from 1994's Ill Communication, and as the ticks and breaks rolled over the crowd, a horrifying possibility reared its head: Oh my God, the Beasties have become a jam band. There was guitar noodling and never-ending bass lines, and Mixmaster Mike showed that one can masturbate with a turntable.
They cleared out the patchouli stink fast, though, abandoning their high art pretensions and reverting back to the perpetual adolescents we know and love. Mike D constantly shouted out "Ball City," which may just be what he calls Baltimore but sounds more like a lost gem from Beavis and Butthead, and the stage was set for sneers snidely sung. They galloped through a veritable greatest hits set ("Sure Shot," "Body Movin'" "Brass Monkey"), finally blowing the non-existent roof off Pimlico with "No Sleep Till Brooklyn" before an encore that featured "Intergalactic" and "Sabotage."
It's not like the crowd didn't want the Beastie Boys to evolve — it's more a reminder that doing so doesn't have to be boring. Maybe the songs from The Mix-Up work better on record, or even in a concert hall, but in the open air of Baltimore, they came across as not only boring, but bored. Luckily, the Beasties, always so good at deflating any bit of self-importance, deflated their own and got the party started. As they've grown older, they might have found out that they're more art-scarred than, say, "Fight for Your Right to Party" let on, but that doesn't mean they can't still hang like they used to.
Though the Police appropriately closed out the main stage area on day one, the little indie band that could, Modest Mouse, brought the heat-drenched air to a soothing chill. It's been three years since "Float On" made everyone and your little sister aware of the Pacific Northwest band, but it still seems bizarre to think of them as rock stars. Here we are, though. The band wandered on stage around 9 P.M., providing a weird moment in and of itself as, it's kind of still hard to believe that Johnny freaking Marr is playing with them. I mean, homeboy was in the Smiths. One gets over that, though, especially with a setlist like tonight's.
Show opener "Paper Thin Walls" perfectly showcased Brock's powerful bark (and it is a bark, more than any sort of melodious voice), and it all just spiraled up from there. We Were Buried Before the Ship Even Sank lead single "Dashboard" got the crowd peacefully bouncing in the dusk light, before "Bukowski" had them screaming at God (in a tuneful way, of course). "Tiny Cities Made of Ashes," from old favorite The Moon and Antarctica found the prototypical indie rockers indulging in some classic rock poses, as Brock kinda-sorta-not really pulled off his guitar part with his teeth. Look, kids, it's thrift-store Hendrix. In the end, though, Modest Mouse showed what is that made them an improbable world-beater: relentlessly catchy songs with a savory, memorable bite. Besides the sing-along-inducing "Float On," the band pulled in the crowd with "Black Cadillacs" and "The View." "If life's not beautiful without the pain, then I would rather never ever see beauty again," Brock keened, but the meaning in his face and the peace scattered across a sun-kissed crowd hinted that he probably didn't really mean that at all. JEFFREY PARKER