The overall sentiment of musical community runs deep at Lollapalooza, rivaling that of Bonnaroo's countrified be-thy-neighbor attitude. And Saturday (Aug. 4), in typical fashion, indie rock duo Matt & Kim stepped up to the plate to fill fans' ears which would have been otherwise abandoned by the absence of CSS; the Brazilian disco punks were forced to cancel their performance after being held up in NYC, and the Brooklyn-based duo happily filled in.
"This goes out to CSS who got stuck at JFK," Matt said excitedly, playfully reveling in his second performance of the day and the unexpectedly large crowd which turned out for CSS' show only to grow with the new musical alternative. Kim, anxiously hounding brews backstage and calculating the ever growing mass before her, finally dashed onstage, joining Matt in his giddy, childish chatter and diving into a set chock full of tunes from their self-titled debut LP. Cranking out crowd favs, such as "Yea Yeah" and "Light Speed," the duo's ferocity eventually took its toll; "I broke my glasses, I'm runnin' on one wing," Matt said, fidgeting with his bifocals, which flew astray and snapped during their heated performance.
Soon, the ricocheting bar rock of the Hold Steady magnetized my attention, and subsequently my body, towards the MySpace stage. Craig Finn, supporting his home team in a Minneapolis Twins jersey, pleased the "old school" with selections from the band's 2004 LP Almost Killed Me and its follow up, 2005's Seperation Sunday. But the bulk of the band's show leaned on material from the acclaimed opus Boys and Girls in America, including characteristically raucous renditions of tracks like "Chips Ahoy!" and "Stuck Between Stations," both heavy with guitarist Tad Kubler's rock swagger.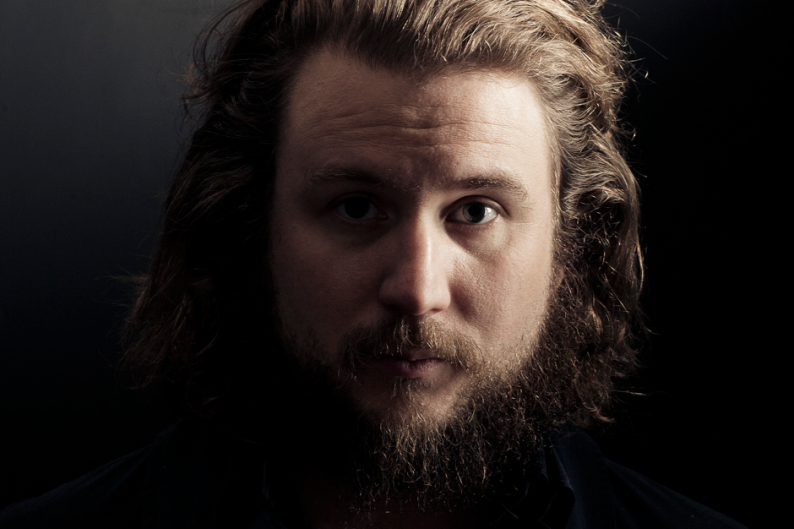 Later, also on the MySpace stage, the crowd culled and Austin, TX-based outfit Spoon surfaced. Indie rock heartthrob Britt Daniel and his cohorts were met with sing alongs ("I Turn My Camera On") and fist pumps to new material from Ga Ga Ga Ga Ga including crowd favorite "You Got Yr. Cherry Bomb." Offering a few "thank yous" to the gigantic mass of onlookers, many of whom sang along with Daniel, specifically a pair of girls front and center who lost their mind for the entirety the band's set, Spoon's long road to underground stardom may have finally surfaced, emerging from the catalogs of music geeks into the iPods of the mainstream.
Up to this point, I couldn't be much more satisfied. But then the bomb dropped: I met Jeff Tweedy. Though not a Lollapalooza performer, Wilco principal Tweedy was backstage with family and friends chattin' up a storm and luckily, a mutual pal introduced me. With the introduction fresh on the cranium, I decided to gleefully skip like the music dork I am the exhaustive length of Grant Park to the Bud Light stage to secure a preferable view of Interpol's headlining performance.
Calculating the lapsed time since my last witness of Interpol's performance, the lights cut, the crowd roared and my jaw dropped: The sheer excitement of some 40,000 fans was daunting.
Rolling out selections from Our Love to Admire, the quartet's latest record, Interpol was in proper form; sleek black suits and heeled boots set the scene for the band's dark, ethereal performance. Kicking off "Pioneer to the Falls," floating guitarist Daniel Kessler's pings into Grant Park's muggy atmosphere, Interpol soon ran through a string of older tunes, including "Slow Hands," which highlighted bassist Carlos D and drummer Sam Fogarino's rhythmic reciprocity, belting thick bombast atop the rain drenched, steaming upper layer of the vast crowd. Banks then broke out a ramshackle v-neck guitar, which sported the slogan "Breasts," perhaps a sign that Kessler isn't the only Interpol member who likes Hooters (read more).
Following "The Heinrich Maneuver," the first single off Our Love to Admire, I split, hoping to beat the throngs of departing fans soon to flood the streets outside Grant Park. Boarding the trolley, Interpol returned to the stage for an encore, unleashing the wave-like notes of "NYC" beneath a different, albeit equally sparkling skyline. WILLIAM GOODMAN