In the aftermath of Lily Allen's numerous issues with U.S. immigration, notably the cancellation of her fall tour and appearance at the MTV Music Video Awards, it appears it's not just the songstress' fans that are a little upset. According to MTV.com, Allen, during a performance at London's Virgin Festival this past weekend, offered a few choice words for those thwarting her entry into the U.S. "This next one is about people who are awkward on the train, U.S. immigration officials, and George Bush in general," Allen said before kicking into "Everything's Just Wonderful." Describing Dubya as a "fucking c*nt," Allen continued, "I've been banned from America. That's nice. Oh well, that means I can't go back there. Good."
Wal-Mart Sells DRM-Free Music Via Website
Coinciding with the commencement of Universal's experiment selling downloads sans Digital Rights Management (DRM) technology, subsequently allowing users to share and consume music on numerous devices and platforms, Wal-Mart has announced its entry into the growing arena, Yahoo.com reports. As the world's largest retailer, Wal-Mart said its website mp3 catalog will include tunes from both Universal and competitor EMI, resulting in one of the most vast collections available to consumers. In addition, music arrives complete a thrifty Wal-Mart price tag: 94 cents per track or $9.22 per album.
Donnas Plot 'Bitchin" Tour
In support of their latest record, Bitchin', out Sept. 18 via Purple Feather, all girl rock quartet the Donnas will hit the road, cranking out the band's new tunes and more to fans in cities nationwide this fall. Kicking with a performance in Las Vegas, the 26-date tour will then see the Donnas ascend the West Coast, head inland through Denver, Omaha, and Minneapolis, and gig throughout the Eastern Seaboard, stopping into Boston, Philadelphia, and New York, among others. From there, the band will head south and wrap with four gig in Texas.
The Donnas tour dates: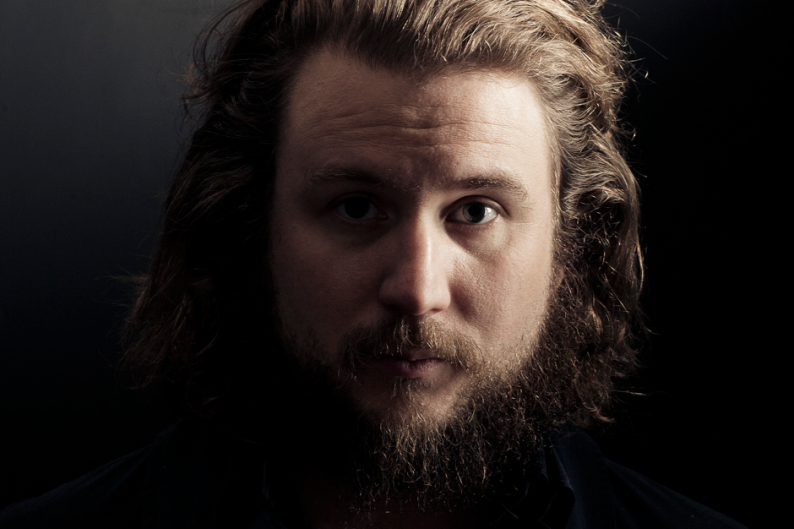 9/14, Las Vegas, NV (Hard Rock Hotel & Casino)
9/15, Long Beach, CA (Alex's Bar)
9/16, San Diego, CA (Belmont Park)
9/19, San Francisco, CA (Great American Music Hall)
9/21, Portland, OR (Hawthorne Theatre)
9/22, Seattle, WA (Chop Suey)
9/24, Salt Lake City, UT (Avalon Theater)
9/25, Denver, CO (Marquis Theatre)
9/27, Omaha, NE (Sokol Underground)
9/28, Minneapolis, MN (Varsity Theater)
9/29, Chicago, IL (Double Door)
9/30, Cleveland, OH (Beachland Ballroom & Tavern)
10/2, Columbus, OH (The Basement)
10/3, Toronto, ON (Mod Club)
10/5, Buffalo, NY (Showplace Theatre)
10/6, Baltimore, MD (Ottobar)
10/7, Boston, MA (Paradise Rock Club)
10/8, Philadelphia, PA (World Cafe Live/WXPN Studios)
10/10, New York, NY (Highline Ballroom)
10/12, Carrboro, NC (Cat's Cradle)
10/13, Atlanta, GA (The Earl Restaurant & Lounge)
10/14, Birmingham, AL (Bottle Tree)
10/16, Dallas, TX (Cambridge Room at House of Blues)
10/17, Houston, TX (Red Room at Meridian)
10/18, Austin, TX (The Parish)
10/20, Phoenix, AZ (The Brickhouse Theater)
Twilight Sad Slate U.S. Mini-Tour
Glasgow, Scotland-based experimental quartet the Twilight Sad have announced a handful of U.S. gigs this fall, commencing with a performance for the high-brows in Princeton, NJ Sept. 27. Next, the outfit will hit an assortment of cities including Providence, Brooklyn, and Washington, D.C. before jumping into the Midwest for gigs in Ann Arbor, Chicago, and St. Louis.
Twilight Sad tour dates:
9/27, Princeton, NJ (Terrace Club)
9/28, Providence, RI (the Living Room)
9/29, Waltham, MA (Chum's Coffeehouse)
9/30, Brooklyn, NY (Music Hall of Williamsburg)
10/1, Washington, DC (Rock and Roll Hotel)
10/3, Ann Arbor, MI (Blind Pig)
10/4, Chicago, IL (Empty Bottle)
10/5, St. Louis, MO (The Billiken Club)