Finally, following a summer tour previewing material from the band's once-unnamed forthcoming record, Jimmy Eat World have surfaced from the drawing board, revealing details for Chase This Light, the Arizona-bred outfit's follow up to 2004's acclaimed effort Futures. The record's release, slated for Oct. 16 on Interscope, will be prefaced by "Big Casino," Chase this Light's first single, due to stateside radio waves at the end of August. Tunes like "Let It Happen," "Firefight," and "Gotta Be Somebody's Blues," as well as eight other tracks which may have leaked to fans' concert-going ears this summer, will arrive via Chase This Light.
Chase This Light tracklisting:
1. "Big Casino"
2. "Let It Happen"
3. "Like She'll Always Be"
4. "Carry You"
5. "Electable (Give It Up)"
6. "Gotta Be Somebody's Blues"
7. "Feeling Lucky"
8. "Here It Goes"
9. "Chase This Light"
10. "Firefight"
11. "Dizzy"
Thurston Moore Maps Solo Outing
Awaking from a summertime Daydream, Sonic Youth's towering co-frontman Thurston Moore has announced a tour behind the Sept. 18 release of Trees Outside the Academy, the rocker's first solo album since 1995's Psychic Hearts. Moore, commencing the 11-date outing across the Hudson River at Hoboken, NJ's seminal venue Maxwell's, will then hit eastern cities like Boston, Washington, D.C., and Philadelphia, before crossing the nation and performing for fans along the West Coast, from Seattle to Los Angeles.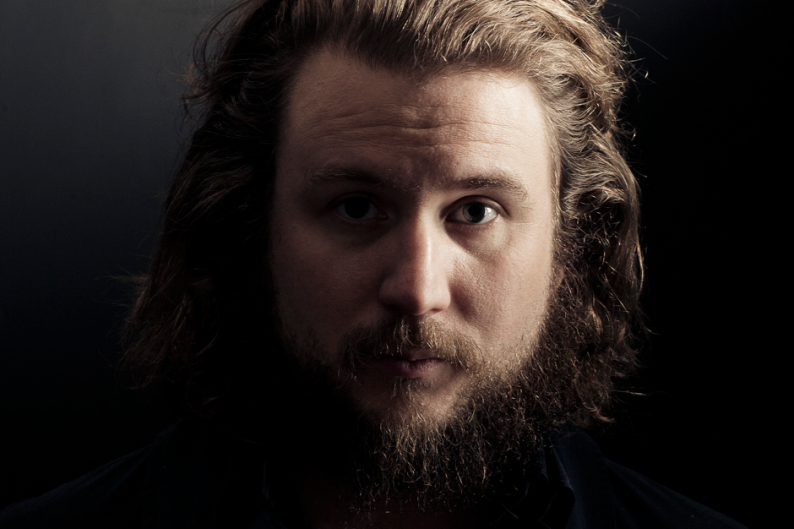 Thurston Moore tour dates:
9/24, Hoboken, NJ (Maxwell's) *
9/26, Brooklyn, NY (Music Hall of Williamsburg) *
9/27, Boston, MA (Museum of Fine Arts) *
9/28, Prince, NJ (Princeton University Terrace Club) *
9/29, Washington, DC (Rock and Roll Hotel) *
9/30, Philadelphia, PA (Johnny Brenda's) *
10/24, Seattle, WA (Neumo's) #
10/25, Portland, OR (Doug Fir) #
10/26, Arcata, CA (Humboldt State University) #
10/29, San Francisco, CA (Great American Music Hall) #
10/30, Los Angeles, CA (Echoplex) #
(* w/ Christina Carter) (# w/ Scorces)
Andrew Bird Hits Road
Eclectic multi-instrumentalist songsmith Andrew Bird has confirmed his return to the road, tapping, strumming, and plucking tunes from 2007's Armchair Apocrypha into the ears and hearts of fans in cities nationwide. Aside from performances in Seattle and Vancouver, B.C., Bird's tour, featuring both solo gigs and appearances alongside his backing band Bowl of Fire, will cover mostly eastern U.S. cities, extensively plastering his Midwest stomping grounds. The 23-date outing, also briefly strolling north other border and into metropolises like Baltimore and Buffalo, will conclude in Pittsburgh Oct. 2.
Andrew Bird tour dates:
9/1, Vancouver, BC (Richard's On Richards)
9/2, Seattle, WA (Bumbershoot)
9/8, Chicago, IL (11th Annual Hideout Block Party)
9/10, Knoxville, TN (The Bijou Theater)
9/11, Asheville, NC (The Orange Peel)
9/12, Durham, NC (The Carolina Theatre)
9/13, Atlanta, GA (The Variety Playhouse)
9/15, Austin, TX (Austin City Limits Festival)
9/17, Lawrence, KS (The Granada) #
9/18, Louisville, KY (WL Lyons Brown Theatre) #
9/19, Bloomington, IN (Buskirk Chumley Theater) #
9/20, Madison, WI (Wisconsin Union Theater)
9/21, Urbana, IL (Pygmalion Music Festival at Tryon Festival)
9/21, Urbana, IL (Krannert Center) #
9/22, Iowa City, IA (The Englert Theatre) #
9/24, Buffalo, NY (Asbury Hall at The Church) #
9/25, Toronto, ON (The Opera House)
9/26, Montreal, QC (La Tulipe)
9/28, South Burlington, VT (Higher Ground)
9/29, Baltimore, MD (Sonar)
9/30, Richmond, VA (Toad's Place Richmond)
10/1, State College, PA (State Theatre)
10/2, Pittsburgh, PA (Carnegie Music Hall)
(# solo show)
Band of Horses to Open Dinosaur Jr. Gigs
In the most guitar-centric bit of news for weeks, Band of Horses have slated a few performances alongside eardrum shattering alt-rock stalwarts Dinosaur Jr. Currently on tour warming stages for Modest Mouse with selections from their forthcoming record Cease to Begin, Band of Horses will join J. Mascis and Co. for a handful of dates on the trio's previously announced fall tour. Fans in Los Angeles, San Francisco, Seattle, and Portland will all be treated to a back-to-back six-string extravaganza this September.
Band of Horses and Dinosaur Jr. tour dates:
9/8, Los Angeles, CA (Wiltern)
9/9, San Francisco, CA (Mezzanine)
9/11, Seattle, WA (Neumo's)
9/12, Portland, OR (Crystal Ballroom)