Chase the Light, Jimmy Eat World's fourth LP due Oct. 16 via Interscope, will be shed upon western U.S.-based fans this fall as the pop-punk outfit embarks on a 16-date outing, set to kick off near the band's home in Queen Creek, AZ Sept. 29. From there, the quartet will stroll through the southwest, heading north in a bid for the border, stopping into Santa Cruz, Reno, Salt Lake, and Missoula en route. Next, following gigs in Calgary and Vancouver, B.C., Jimmy Eat World will hit West Coast cities such as Seattle, Los Angeles, and San Diego before wrapping with an appearance in Las Vegas Oct. 20.
Jimmy Eat World tour dates:
9/29, Queen Creek, AZ (Schnepf Farms)
9/30, Redlands, CA (Greek Amphitheatre)
10/2, Santa Cruz, CA (The Catalyst)
10/3, San Francisco, CA (The Fillmore)
10/4, Reno, NV (Grand Sierra)
10/6, Salt Lake City, UT (Utah State Fair Park/X96 show)
10/7, Missoula, MT (Wilma Theatre)
10/8, Calgary, AB (MacEwen Hall)
10/10, Vancouver, BC (Commodore Ballroom)
10/11, Seattle, WA (Showbox Showroom)
10/12, Bellingham, WA (Performing Arts Center Main)
10/14, Davis, CA (Freeborn Hall)
10/16, Los Angeles, CA (The Wiltern)
10/18, Anaheim, CA (House of Blues)
10/19, San Diego, CA (House of Blues)
10/20, Las Vegas, NV (The Joint)
Band of Horses, M.I.A. Join CMJ Bill
Band of Horses, M.I.A., Meat Puppets, Celebration, Joan As Police Woman, and Rock Plaza Central, among others, will join previously announced acts such as Spoon, 1990s, and the Brunettes for the 2007 CMJ Festival, set to descend on venues large and small throughout New York City the week of Oct. 16. Rounding off the characteristically lengthy and eclectic bill are Vampire Weekend, Earthless, O'Death, the Black Hollies, Old Time Relijun, Takka Takka, Jennifer O'Connor, Health, Centro-matic, Chris Mills, the Teeth, Le Loup, the High Strung, De Novo Dahl, Lewis & Clarke, Moon + Moon, AIDS Wolf, Catfish Haven, Monotonix, Mike Kinsella, Palomar, Get Him Eat Him, Nashville Pussy, Big Bear, Ecstatic Sunshine, Gowns, and the Warlocks.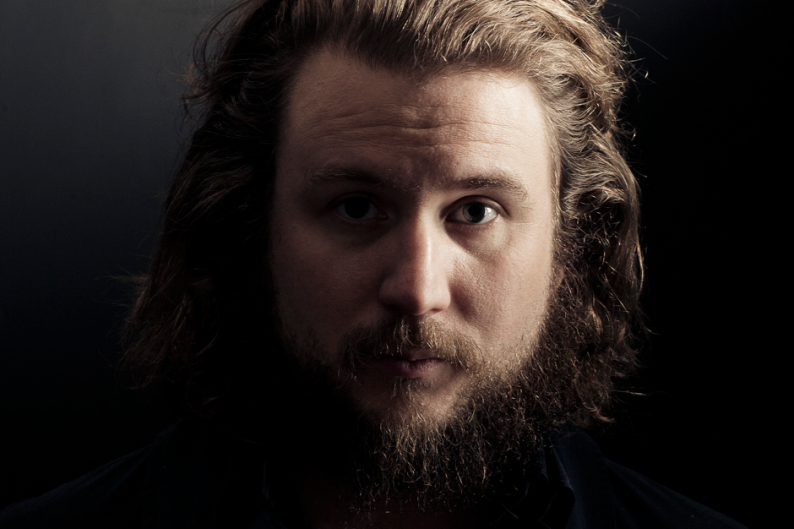 Underworld Slate Additional Tour Dates
In a continued effort to preview Oblivion with Bells, the electronica duo's forthcoming album out Oct. 16, Karl Hyde and Rick Smith, a.k.a. Underworld, have slated three additional U.S. performances this September. Now, in addition to their previously announced mini-tour, which marks the project's first U.S. performances since 2003, Underworld will get feet movin' at two appearances at San Francisco's Warfield venue, and one gig at Boston's Bank of America Pavilion.
Underworld tour dates:
9/7, San Francisco, CA (The Warfield)
9/8, San Francisco, CA (The Warfield)
9/15, Boston, MA (Bank of America Pavilion)
Nina Nastasia & Jim White Map Fall Jaunt
Teaming up as a touring duo for the first time ever, Dirty Three sticksman Jim White will again join album co-conspirator Nina Nastasia in support of their forthcoming record You Follow Me, which dropped Aug. 14 via FatCat. The tour, rolling out with a performance at New York City's Mercury Lunge Oct. 3, will see the two musicians hit cities like Chicago, Houston, Seattle, and Los Angeles.
Nina Nastasia & Jim White tour dates:
10/3, New York, NY (Mercury Lounge)
10/4, Houston, TX (Orange Show Center for Visionary Art)
10/5, Chicago, IL (Schubas)
10/6, Minneapolis, MN (400 Bar)
10/7, Seattle, WA (Tractor Tavern)
10/8, Portland, OR (Holocene)
10/10, San Francisco, CA (Rickshaw Stop)
10/11, Los Angeles, CA (Knitting Factory)