Day two of Lollapalooza began with clouds overhead and rain in the forecast, but in a way, this felt like the right setting for Shock Stars, winners of Lollapalooza's Last Band Standing talent contest. With a heartfelt thanks to those gathered to see them so early in the day, lead singer Stubhy launched into "EMT." From there, it was emo in the a.m.; catchy synth-tinged choruses echoing across the mostly empty softball fields. Still, it was a triumph for the homegrown band. By 12:15, Shock Stars' three-month efforts (they'd entered the contest in May) were said and done, so let's hope enough fellow Chicagoans heard enough (Pete Wentz, are you listening?) to give them a break.
After the Stars, I booked it through the (still minimal) crowds to the opposite end of 'palooza to catch Sweden's I'm From Barcelona. The huge crowd gathered there obviously had an idea of the treat they were in for. Emanuel Lundgren and his merry band of 18 (or was it 20?) band-mates jumped, giggled and hopped through a raucous set of joyful tunes. It was most definitely the happiest hour of the day.
Pastel balloons flew overhead, and within one song, Lundgren grabbed his strategically placed yellow pool float, threw it over a bunch of outstretched arms and proceeded to crowd surf. What else? Kazoo players brought up from the crowd, a singer in a bear suit and imaginary cassettes thrown (and caught) by the audience in the air. Lundgren sang lyrics about Britney Spears shaving her head and Steve Zissou with such gusto it was hard not to smile right along with him. By the end of the set, the clouds were still there, but the mood was unabashedly sunny.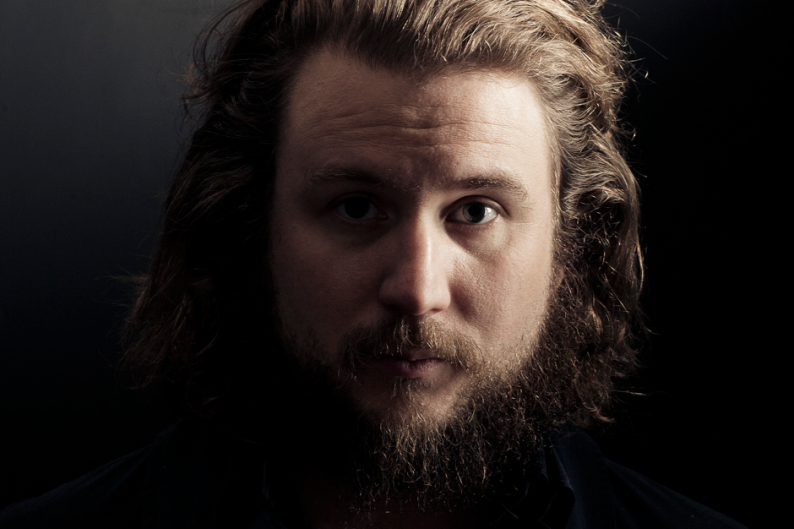 Later on, back down at the Citi stage, Aqueduct's David Terry plopped his hillbilly-ish frame in front of his keys. Terry and his bandmates started out the show with a hardcore rap chant, "Who wants to rock with Aqueduct?" "We wanna rock with Aquedect!" At the very least, we definitely wanted to rock with you, Mr. Terry. Especially when he went and sang R. Kelly covers. After "The Suggestion Box," "As You Wish" and others off Give Me Death, the guys pumped out a rousing rendition of "I'm A Flirt." One guy in a "Jesus" T-shirt even started his own dance party. It was a lesson learned for Lolla bands — want to get the crowd going after an otherwise chill set? Rock some R. Kelly. ROBIN MONHEIT