Scottish trio the Fratellis kicked off Lollapalooza this morning (Aug. 3) at the massive MySpace Stage, offering up a brunchtime serving of their ultra poppy rock gems. At the beginning of the band's set, frontman Jon Fratelli mumbled out a chiefly undecipherable spat of thick jargon, only of which snippets, mostly "thank yous" and heartfelt apologies regretting his lethargic state, were comprehensible. From this point on, no song commenced without a preemptive "thank you."
"Whistle for the Choir," and its melodious crescendos, saw Jon emerge mostly from his remorseful fatigue, and the audience followed in line with his newfound liveliness. Toes tapped and torsos swayed, though crowd antics remained mostly tame — after all, it was hardly noon and the festival was barely under way.
"Flathead," the tune most recognize from the iTunes commercial, injected the crowd with a much-needed, eye-opening dose of festival spirit. Delivered slightly faster than normal, the tune, and the remainder of the Fratellis' set, though now inching towards its conclusion, finally collectively shook the band's morning sluggishness as the trio reveled in the crowd's livid reaction to the tune's sped-up rhythms.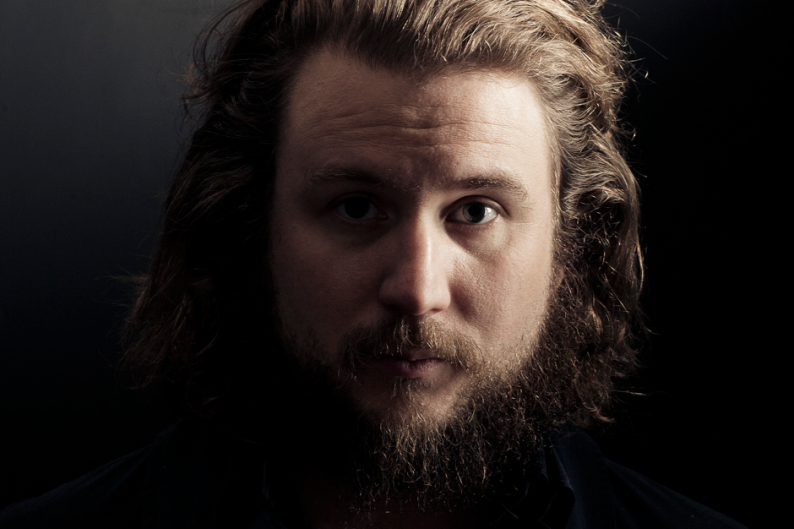 Across the ballfield on the nearby AT&T Stage, Austin, TX-based outfit Ghostland Observatory didn't wait a second to kick off the party proper-like. Thumps of pulsating feet quaked across the festival grounds before my eyes could validate the crowd's collective movement. But upon arrival, it appeared Ghostland Observatory had ignited an early afternoon dance party and frontman Aaron Behrens led the way, gyrating all over the large stage.
Within earshot, an audience member recalled a certain show in which Behrens cranked out 30 booty drops in a row; "He's got a really cute butt," she said. Not only does he have that going for him, his voice has been compared to Freddy Mercury and Prince (among others); Behrens enigmatic showmanship gets everyone dancing, even if it's nearly 100 degrees and everyone's already sweaty and sunburned.
Tearing it up for several songs, Ghostland managed to throw even more energy into the mix with "Sad Sad City." With his loud, clean and screeching vocals, Behrens bounded the stage, continuing to swivel his way into the hearts of everyone in the crowd.
Ending their set with "Rich Man," Ghostland abandoned scores of onlookers who sang the band's praises, even halfway through the day, when we overheard an audience member rehashing the performance and asserting that nothing so far had (and probably wouldn't) live up to the Ghostland's set. NICHOLAS MILLS