Blended whiskey maker Southern Comfort has named the Flaming Lips, Cold War Kids, and Black Rebel Motorcycle Club, among others, as headliners for the SoCo Music Experience, a free concert slated to hit San Diego, CA Aug. 25 and Madison, WI, Sept. 8. The San Diego installment, featuring Flaming Lips, Z-Trip and Special Guests, Galactic, Black Rebel Motorcycle Club, and Delta Spirit will be held at the city's Ace Parking Lot, while the Madison event, scheduled to descend on Willow Island at Alliant Energy Center, will showcase performances from the Flaming Lips, Cold War Kids, Cowboy Mouth, Sick Puppies, and Goat Motor.
"The SoCo Music Experience represents the vibe of SoCo," said Laura Petry, Southern Comfort Brand Manager in a statement. "It's unique, best enjoyed with friends, and open to adventure… The Experience contains everything needed for a legendary night, from a diverse collection of music to wide-open spaces where groups of friends can hangout to local food and merchandise vendors. We invite all of our friends over 21 years old to come out and have a responsible evening with great music."
Warner Buys EMI
Following years of merger talks, including a failed bid just one month ago and a subsequent deadline extension, Brit label giant EMI has accepted a $4.9 billion purchase offer from Terra Firma Capital Partners, Warner Music's private equity group. EMI, after numerous defunct efforts, finally culled a 90.27 percent acceptance rate — over 90 percent is required — from the group's shareholder, green lighting the takeover. The Warner and EMI merger, which now unites the fourth- and third-largest major labels, respectively, also joins EMI artists like the Beatles and Coldplay with Warner acts such the White Stripes, Built to Spill, and the Flaming Lips all under one roof.
Ian Brown Returns with Fifth Album
Former Stone Roses mouthpiece Ian Brown has announced the release of his fifth solo LP and follow up to 2004's Solarized, entitled The World Is Yours, which will hit U.K. store shelves Sept. 24. A U.S. release date, although unknown, is currently in the works. According to Filter-Mag.com, first single "Illegal Attacks," a tune featuring a duet with Irish songstress Sinéad O'Connor, who also provides vocals to "Some Folks Are Hollow," will preface the album's release. Recorded in Ireland and London alongside productions teams Black Ops and Emile (Everlast, Terror Squad), The World Is Yours also showcases collaborations with low-enders Andy Rourke (The Smiths) and Paul Ryder (Happy Mondays). In addition, former Sex Pistols guitarist Steve Jones and drummer Paul Cook lend their prowess to "Sister Rose" and "Me and You Forever."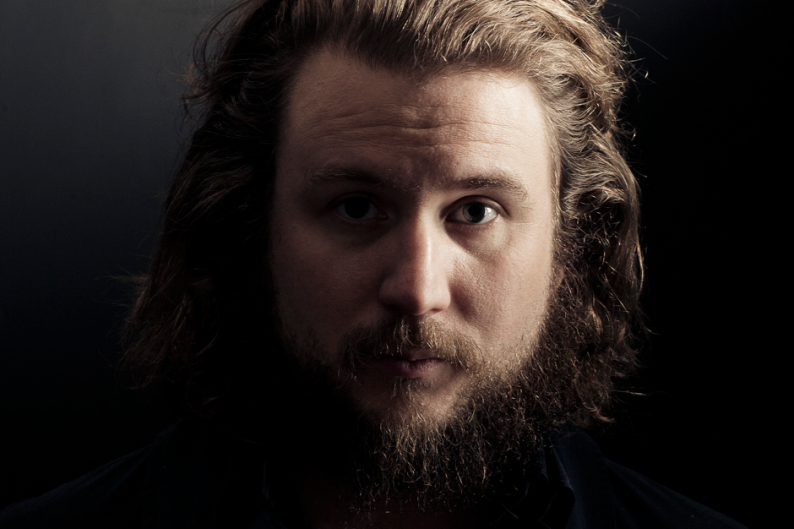 The World Is Yours tracklisting:
1. "The World is Yours"
2. "On Track"
3. "Sister Rose"
4. "Save Us"
5. "Eternal Flame"
6. "The Feeding of the 5000"
7. "Street Children"
8. "Some Folks Are Hollow"
9. "Goodbye to the Broken"
10. "Me and You Forever"
11. "Illegal Attacks"
12. "The World is Yours (Reprise)"
The Figurines Tour
Danish foursome the Figurines have mapped a 16-date North American outing behind the band's third studio LP, When the Deer Wore Blue, out Sept. 11. Kicking off Oct. 11 in Seattle, also home to the band's label Control Group, the tour will then hit West Coast cities such as Portland, San Francisco, and Los Angeles, then weave further south and split the nation in two with a stroke north, from Dallas to Chicago. The band will cap with a string of shows throughout the eastern seaboard, including stops in Philadelphia, Boston, and New York.
Figurines tour dates:
10/11, Seattle, WA (Crocodile)
10/12, Vancouver, BC (Media Club)
10/13, Portland, OR (Berbati's)
10/15, San Francisco, CA (Bottom of the Hill)
10/16, Los Angeles, CA (Spaceland)
10/17, Tucson, AZ (Club Congress)
10/19, Austin, TX (Emo's)
10/20, Dallas, TX (Cavern Club)
10/23, Minneapolis, MN (7th St. Entry)
10/24, Chicago, IL (Schubas)
10/26, Toronto, ON (El Mocambo)
10/27, Montreal, QE (Club Lambi)
10/28, Boston, MA (Middle East)
10/29, Philadelphia, PA (Johnny Brenda's)
10/31, New York, NY (Mercury Lounge)
11/1, New York, NY (Mercury Lounge)