Brother/sister duo Matthew and Eleanor Friedberger, a.k.a. Fiery Furnaces, will treat fans in 11 cities nationwide to selections from Widow City, the band's latest effort due Oct. 9. Celebrating the day of the album's release with a show in Newport, KY, the Friedbergers will then head north, stroll through Milwaukee and Madison before skipping west and descending the coast from Vancouver to Los Angeles.
Fiery Furnaces tour dates:
10/9, Newport, KY (Southgate House)
10/10, Milwaukee, WI (Shank Hall)
10/11, Madison, WI (The Annex)
10/12, St. Paul, MN (Turf Club)
10/15, Vancouver, BC (Richard's on Richards)
10/16, Seattle, WA (Crocodile Cafe)
10/17, Portland, OR (Aladdin Theater)
10/19, San Francisco, CA (Independent)
10/20, Big Sur, CA (Ferwood Resort)
10/21, San Diego, CA (Casbah)
10/22, Los Angeles, CA (Troubadour)
John Lennon Solo Catalogue Hits iTunes
Further fueling speculation regarding the imminent release of the Beatles' catalogue to iTunes, EMI and Apple have announced the release John Lennon's entire catalogue to iTunes, which will offer the seminal rocker's material beginning today sans Digital Rights Management (DRM) software. The release follows in the footsteps of fellow Beatle Paul McCartney, who dispatched his solo catalogue to iTunes just months ago.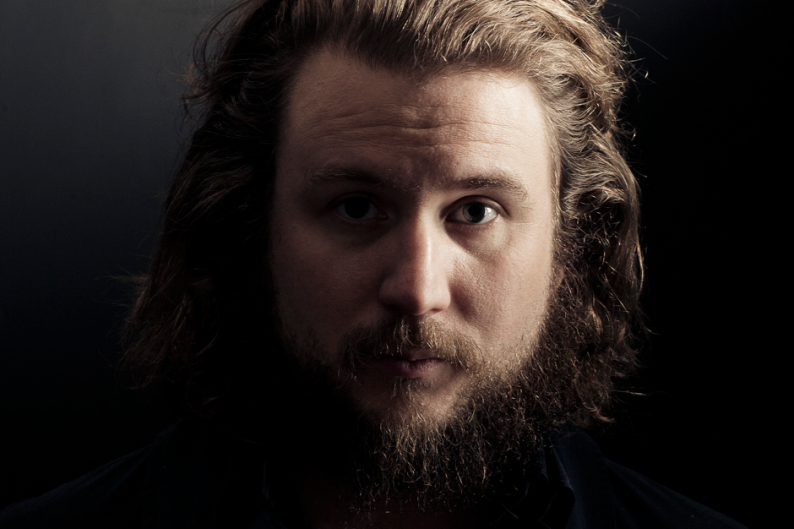 "John would have loved the fact that his music will now be available in a format suited to a new generation of listeners," Yoko Ono commented in a statement. Apple CEO and DRM-free advocate Steve Jobs added, "John Lennon is one of the greatest artists of our time. We're thrilled to have his solo catalog available on the iTunes store for the first time."
Mystery Jets Conquer Visa Issues, Tour U.S.
Finally, following a derailed summer tour thanks to "delays in paperwork" and visa "processing," Brit indie rock fivesome Mystery Jets have conquered the powers that be, and are gearing up to penetrate the U.S. this fall with tunes from Zootime, the outfit's latest album out stateside now. The 11-date outing will kick off in Chicago Sept. 18 then lead the band on a string of solo performances before shaking up with Klaxons for a handful of gigs in cities like Boston, Los Angeles, and Seattle.
Mystery Jets tour dates:
9/18, Chicago, IL (Abbey Pub)
9/19, Detroit, MI (Magic Stick)
9/20, Toronto, ON (El Mocambo Club)
9/22, Brooklyn, NY (Music Hall of Williamsburg)
9/23, Boston, MA (Paradise Rock Club) *
9/24, New York, NY (Joe's Pub)
9/25, Los Angeles, CA (Cinespace) #
9/26, Los Angeles, CA (Henry Fonda Theatre) *
9/28, San Francisco, CA (The Fillmore) *
9/30, Seattle, WA (The Showbox) *
10/1, Vancouver, BC (Commodore Ballroom) *
(* w/ Klaxons)
(# w/ Yo Majesty)
O'Death Slate U.S. Outing
Brooklyn-based backwoods punk outfit O'Death will hit the Oregon Trail this fall in a bid west, spreading their tunes like yellow fever to fans in cities from Washington, D.C. to Seattle. Touring alongside Rock Plaza Central on most dates, O'Death will embark with hometown good-bye gig with Death Vessel! before heading west, stopping through Chicago and Minneapolis en route. Upon arrival to the Pacific, O'Death and Rock Plaza Central, alternating opening and headlining duties with each tour stop, will descend the West Coast from Vancouver to Los Angeles.
O'Death tour dates:
8/29, New York, NY (The Spiegeltent) #
9/5, Washington, DC (Black Cat) *
9/6, Oberlin, OH (Oberlin College) *
9/7, Champaign, IL (Void Room) *
9/8, Chicago, IL (Hideout Block Party) &
9/8, Chicago, IL (Open End Gallery) @
9/9, Minneapolis. MN (7th Street Entry) *
9/12, Seattle, WA (Neumo's) *
9/13, Portland, OR (Dante's) *
9/14, Vancouver, BC (Pat's Pub) *
9/19, San Francisco, CA (Rickshaw Shop) *
9/20, Los Angeles, CA (The Echo) *
9/22, Claremont, CA (Pomona College) *
(* w/ Rock Plaza Central)
(# w/ Death Vessel!)
(& w/ Andrew Bird, The Frames, Art Brut)
(@ w/ Dan Deacon)