Can't get enough of Daft Punk's earth shakin', booty rockin' live performance? Well, if so, you're in luck, for the pyramid scheming French duo — Thomas Bangalter and Guy-Manuel de Homem-Christo — have announced the release of Daft Punk Alive 2007, a two-disc set documenting the electro-house outfit's first hometown show in ten years, set to drop stateside Nov. 20. The live release, filmed at Paris' Palais Omnisports de Paris-Bercy June 14, 2007, will also arrive with a 50-page digi-book showcasing photographs shot while on tour. In addition, the record's first single, a live version of "Harder, Better, Faster, Stronger," will be supplemented with a music video directed by Olivier Gondry (brother of Michel Gondry) that includes live footage shot by fans.
CD 1 tracklisting:
1. "Robot Rock"
2. "Oh Yeah"
3. "Touch It"
4. "Technologic"
5. "Television Rules the Nation"
6. "Crescendolls"
7. "Too Long"
8. "Steam Machine"
9. "Around the World"
10. "Harder, Better, Faster, Stronger"
11. "Burnin'"
12. "Too Long"
13. "Face to Face"
14. "Short Circuit"
15. "One More Time"
16. "Aerodynamic"
17. "Aerodynamic Beats"
18. "Forget About the World"
19. "Prime Time of Your Life"
20. "Brainwasher"
21. "Rollin' and Scratchin'"
22. "Alive"
23. "Da Funk"
24. "Daftendirekt"
25. "Superheroes"
26. "Human After All"
27. "Rock'N'Roll"
CD 2 tracklisting: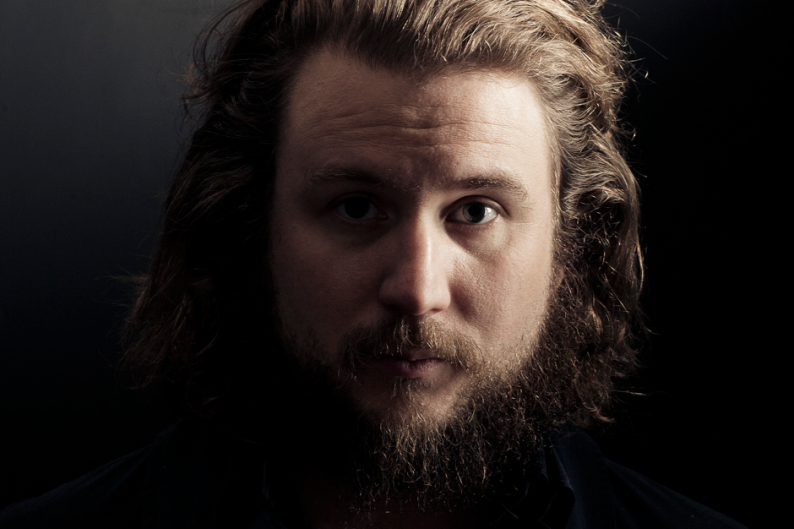 1. "Human"
2. "Together"
3. "One More Time" (Reprise)
4. "Music Sounds Better With You"
5. "Stardust" (Instrumental)
Midlake to Drop Digital EP
Texan quintet Midlake have announced the release of the Oak and Julian EP, a collection of rarities and B-sides exclusively offered to U.S. and Canadian fans Sept. 4 via iTunes. The four-track EP features an acoustic rendition of "Roscoe" and "It Covers the Hillside," both pulled from 2006's LP The Trials of Van Occupanther, as well as "Marion" and "Mornings Will Be Kind," both tunes that were previously released overseas on vinyl only.
Oak and Julian EP tracklisting:
1. "Roscoe" (Acoustic Version)
2. "It Covers the Hillside" (Acoustic Version)
3. "Marion"
4. "Mornings Will Be Kind"
Bright Eyes Slates North America Tour
In continual support of Cassadaga, Bright Eyes have mapped yet another extensive North American tour, set to kick off in Denver Sept. 13. From there, Conor Oberst and crew will weave west, stopping through Northwest outposts like Boise, Spokane, and Olympia before heading way up north to warm fans in Alaska with their charming tunes. Next the band will return to the lower 48, descend the West Coast, gig throughout the Midwest, roll into the southern U.S., and wrap with a string of shows in Northeastern cities like Rochester, Providence, and New York City.
Bright Eyes tour dates:
9/13, Denver, CO (Ogden Theatre) *
9/14, Boise, ID (Big Easy Concert House) *
9/15, Spokane, WA (Big Easy Concert House) *
9/16, Olympia, WA (Capital Theatre) *
9/18, Fairbanks, AK (University of Alaska-Fairbanks) *
9/19, Anchorage, AK (University of Alaska-Anchorage) *
9/20, Anchorage, AK (University of Alaska-Anchorage) *
9/22, Seattle, WA (Quest Field – End Fest 2007)
9/23, Eugene, OR (McDonald Theatre) * #
9/24, Chico, CA (Senator Theatre) #
9/29, Los Angeles, CA (Hollywood Bowl w/ L.A. Philharmonic) &
10/3, Mexico City, Mexico (Vive Cuervo Salon)
10/19, Chicago, IL (Chicago Theatre)
10/20, Kalamazoo, MI (State Theatre)
10/21, Champaign, IL (University of Illinois/Foellinger Auditorium)
10/22, Milwaukee, WI (Riviera Theatre)
10/23, Lawrence, KS (University of Kansas/Lied Center)
10/24, Omaha, NE (Waiting Room)
10/25, Sioux Falls, SD (Ramkota Exhibit Hall)
10/27, Billings, MT (Shrine Auditorium)
10/28, Missoula, MT (University Theatre)
10/30, Edmonton, AB (Events Center)
10/31, Calgary, AB (MacEwan Hall)
11/2, Winnipeg, MB (Burton Cummings Theatre)
11/3, Fargo, ND (The Venue/Playmakers)
11/4, Iowa City, IA (University of Iowa/Main Lounge)
11/6, Memphis, TN (Orpheum Theatre)
11/7, Birmingham, AL (Alabama Theatre)
11/8, Charleston, SC (The Plex)
11/9, Winston-Salem, NC (Millennium Center)
11/10, Norfolk, VA (The NorVa)
11/11, Washington, DC (DAR Constitution Hall)
11/12, Wilmington, DE (Grand Opera House)
11/14, Binghamton, NY (Magic City Music Hall)
11/15, Rochester, NY (Main Street Armory)
11/16, Portsmouth, NH (The Music Hall)
11/17, Providence, RI (Lupo's Heartbreak Hotel)
11/18, Worcester, MA (Palladium)
11/19, New York, NY (Radio City Music Hall)
(* w/ Nik Freitas)
(# w/ Port O'Brien)
(& w/ M. Ward)
1990s Plot North American Tour
Rockin' through a lengthy bill of solo dates and also joining with an impressive list of co-conspirators, including the Hold Steady, Art Brut, Voxtrot, and the Long Blondes, Scot trio 1990s will launch a full on assault of the U.S. this fall in support of the band's debut LP Cookies, which dropped stateside this past July. Commencing with a jaunt alongside Voxtrot, 1990s' tour will then see the Glaswegian boys head out their lonesome for a few assorted dates before hooking up with Roky Erickson for a few performances. Next, following one-off gigs warming the stage for Electric Six and the Long Blondes, 1990s will join the Hold Steady and Art Brut on the duo's previously announced outing.
1990s tour dates:
10/7, Philadelphia, PA (First Unitarian Church) #
10/9, Toronto, ON (The Mod Club) #
10/10, Ottawa, ON (Zaphod Beeblebrox) #
10/11, Montreal, QC (La Sala Rossa) #
10/12, Northampton, MA (Pearl Street) #
10/13, Cambridge, MA (Middle East) #
10/14, Hoboken, NJ (Maxwell's)
10/15, Brooklyn, NY (Music Hall of Williamsburg) #
10/17, Washington DC (The Rock & Roll Hotel)
10/19, Rochester, NY (Bug Jar)
10/20, Cleveland, OH (Beachland Ballroom)
10/21, Newport, KY (Southgate House)
10/24, Denver, CO (Larimer Lounge)
10/27, Los Angeles, CA (Troubadour)
10/28, Los Angeles, CA (El Rey Theatre) @
10/31 San Francisco, CA (Great American Music Hall) @
11/2, Vancouver, BC (Richard's On Richards) &
11/3, Portland, OR (Dante's)
11/4, Seattle, WA (Hi-Dive)
11/7, Minneapolis, MN (400 Bar)
11/8, Chicago, IL (Empty Bottle)
11/9, Columbus, OH (The Basement)
11/10, Detroit, MI (St. Andrews Hall) ^
11/13, Lawrence, KS (Granada) *
11/14. Dallas, TX (The Palladium Ballroom) *
11/15, Austin, TX (La Zona Rosa) *
11/17, Birmingham, AL (Bottle Tree Annex) *
11/18, Atlanta, GA (Variety Playhouse) *
11/19, Richmond, VA (Toad's Place) *
11/20, Washington DC (9:30 Club) *
11/21, New York, NY (Terminal 5) *
(# w/ Voxtrot)
(@ w/ Roky Erickson)
(& w/ Long Blondes)
(* w/ Hold Steady, Art Brut)
(^ w/ Electric Six)