In a move similar to that of Afeni Shakur, the mother of late rapper Tupac Shakur, Dr. Dre, a.k.a. Andre Young, has filed suit in a California bankruptcy court against his former label Death Row, seeking the rights to his 1992 album The Chronic, which the label currently owns, Billboard.com reports. Continuing, the suit states Dre, who fears that Death Row will sell the album's rights in a bankruptcy auction, allowed Death Row to distribute the album in return for royalties, and in 1996 liquefied his 50 percent ownership in Death Row Records, an arrangement in which Dre agreed to fork over the album's copyrights to Death Row in exchange for continued royalty payments.
Claiming Death Row hasn't lived up to its end of the deal, Dre issued Death Row a notice in 2000 stating he was annulling the agreement and demanded the return of the copyright. Dre's current suit seeks the restoration of the album's rights and restitution for all revenues Death Row collected from the album's sale, as well as an injunction preventing any sale of the album's copyright without his written permission.
Jesus and Mary Chain Tour, Return to Studio
Seminal shoegaze outfit the Jesus and Mary Chain have announced a handful of October gigs as well as slated the band's imminent return to the studio, further confirming previous reports. As stated in a press release, the Jesus and Mary Chain "will be returning to the studio for the first time in over nine years to begin work on a new album." Though further details regarding the much-mooted album have yet-to-be released, fans can catch the band's live performance in cities such as Las Vegas, Los Angeles, and San Francisco, toting opener Evan Dando, who will perform an acoustic set at each slated appearance. Jesus and Mary Chain tour dates:
10/20, Las Vegas, NV (House of Blues)
10/22, Anaheim, CA (House of Blues)
10/23, Los Angeles, CA (Wiltern Theatre) #
10/26, San Francisco, CA (The Fillmore) #
10/27, San Francisco, CA (The Fillmore) #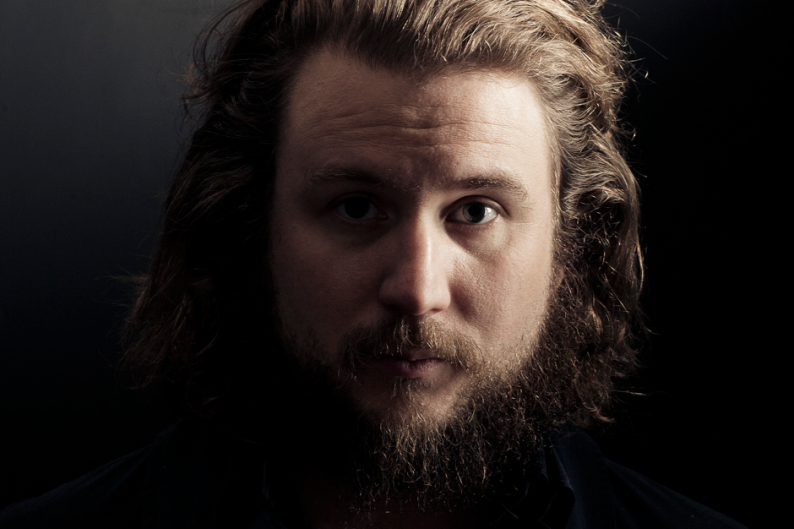 (# w/ Soulsavers — featuring Mark Lanegan)
Hold Steady, Art Brut Team for Tour
In what could be one of the most entertaining tour pairings since, well, ever, the booze hounds of the Hold Steady have teamed up with animated Brit punkers Art Brut for an extensive U.S. tour. The 27-date outing, launched to commemorate the one year anniversary of Craig Finn and crew's acclaimed record Boys and Girls in America, will kick off in Providence, RI Oct. 21 and roll through cities like Chicago, Seattle, Atlanta, New York, and of course, Minneapolis. "We are super happy to be touring with Art Brut," Finn said in a statement. "I believe Eddie Argos to be one of the finest current lyricists… I believe he completely understands the place for both humor and honesty in rock'n'roll."
Hold Steady/Art Brut tour dates:
10/21, Providence, RI (Lupo's)
10/22, Boston, MA (Roxy)
10/23, Philadelphia, PA (Electric Factory)
10/24, Raleigh, NC (Disco Rodeo)
10/25, Athens, GA (40 Watt)
10/26, Knoxville, TN (Bijou Theatre)
10/27, Columbus, OH (Newport Music Hall)
10/29, Pontiac, MI (Crofoot Ballroom)
10/30, Chicago, IL (Metro)
10/31, Chicago, IL (Metro)
11/1, Minneapolis, MN (State Theatre)
11/4, Seattle, WA (HUB Ballroom)
11/5, Portland, OR (Crystal Ballroom)
11/6, San Francisco, CA (Warfield Theater)
11/7, Los Angeles, CA (The Wiltern)
11/8, San Diego, CA (Cane's)
11/9, Tempe, AZ (Marquee Theatre)
11/11, Boulder, CO (Fox Theater)
11/12, Denver, CO (Ogden Theatre)
11/13, Lawrence, KS (Granada)
11/14, Dallas, TX (Palladium Ballroom)
11/15, Austin, TX (La Zona Rosa)
11/17, Birmingham, AL (BottleTree Annex)
11/18, Atlanta, GA (Variety Playhouse)
11/19, Richmond, VA (Toad's Place Richmond)
11/20, Washington, DC (9:30 Club)
11/21, New York, NY (Terminal 5)
Boys Like Girls Map Outing
On the heels of sweeping SPIN.com's Artist of the Year tournament, Boston-bred emo pop quartet Boys Like Girls have announced a comprehensive North American headlining outing, set to kick off Sept. 30 in New Haven, CT. From there, Boys Like Girls will tote a handful of openers, including All Time Low, the Audition, We the Kings, and Valencia, through cities like Orlando, Austin, Seattle, Toronto, Chicago, and Philadelphia.
Boys Like Girls tour dates:
9/30, New Haven, CT (Toads Place) *
10/1, Providence, RI (Lupos Heartbreak Hotel) *
10/2, Baltimore, MD (Ram's Head Live) *
10/3, Norfolk, VA (The NorVa) *
10/4, Myrtle Beach, SC (House of Blues) *
10/5, Charlotte, NC (Amos Southend) *
10/6, Jacksonville Beach, FL (Freebird Live) *
10/7, Ft. Lauderdale, FL (Revolution) *
10/9, Orlando, FL (House of Blues) *
10/10, St. Petersburg, FL (Jannus Landing) *
10/11, Atlanta, GA (Roxy Theatre) *
10/12, New Orleans, LA (House of Blues) *
10/13, Houston, TX (Meridian) *
10/14, Austin, TX (La Zona Rosa) *
10/16, San Antonio, TX (White Rabbit) *
10/17, Dallas, TX (House of Blues) *
10/19, Tempe, AZ (The Marquee) *
10/20, Anaheim, CA (House of Blues) *
10/21, West Hollywood, CA (House of Blues) *
10/22, West Hollywood, CA (House of Blues) *
10/23, Las Vegas, NV (House of Blues) *
10/24, San Diego, CA (House of Blues) *
10/26, San Francisco, CA (The Warfield) *
10/27, Portland, OR (Roseland Theatre) *
10/28, Seattle, WA (El Corazon) *
10/30, Vancouver, BC (The Plaza) #
11/1, Edmonton, AB(Dinwoodie Lounge/University of Alberta) #
11/3, Saskatoon, SK (Louis' Pub) #
11/4, Winnipeg, MB (Ramada Theatre) #
11/7, Montreal, QC (Le National) #
11/8, Toronto, ON (Opera House) #
11/9, Detroit, MI (St. Andrews Hall) #
11/10, Milwaukee, WI (The Eagles Club) #
11/11, Chicago, IL (House of Blues) #
11/12, Omaha, NE (Sokol Auditorium) #
11/13, Boulder, CO (Boulder Theatre) #
11/16, Minneapolis, MN (Northrop Auditorium/University of MN) #
11/17, Lawrence, KS (Pops) #
11/18, Cleveland, OH (House of Blues) #
11/20, New York, NY (The Fillmore/Irving Plaza) #
11/21, New York, NY (The Fillmore/Irving Plaza) #
11/23, Worcester, MA (The Palladium) #
11/24, Atlantic City, NJ (House of Blues) #
11/25, Philadelphia, PA (Electric Factory)
(* w/All Time Low, the Audition, We the Kings) (# w/All Time Low, the Audition, Valencia)