Emoting teenage heartthrob Chris Carrabba, a.k.a. Dashboard Confessional, has announced the return to his fan amassing roots, slating the Oct. 2 release of The Shade of Poison Trees, an entirely acoustic opus a la 2000's acclaimed debut The Swiss Army Romance and 2001's hit LP The Places You Have Come to Fear the Most. The forthcoming album, Carrabba's sixth studio LP to date, was recorded over 10 days in the singer/songwriter's home state of Florida alongside producer Don Gilmore (Pearl Jam, Linkin Park). Though details have yet-to-be announced, Carrabba will embark on his first solo North American tour in five years this fall.
The Shade of Poison Trees tracklisting:
1. "Where There's Gold"
2. "Thick as Thieves"
3. "Keep Watch for the Mines"
4. "These Bones"
5. "Fever Dreams"
6. "The Shade of Poison Trees"
7. "The Rush"
8. "Little Bombs"
9. "I Light My Own Fires Now"
10. "Matters of Blood and Connection"
11. "Clean Breaks"
12. "Widows Peak"
Hives Stray from Maroon 5 for Headlining Gigs
When the Hives were announced as the opening act for SoCal mom-pleasing soft rockers Maroon 5's fall outing, many fans twinged in pain and utter confusion. But now, possibly to sate devotees' foul response, the Swede proto-punk rockers will work overtime, logging a handful of headlining dates sprinkled across the pair's extensive North American tour. Fans in Chicago can expect a solo gig prior to the band's outing alongside Adam Levine and co., and along the way, the Hives will also jump into venues in cities such as Toronto, New York, Boston, Washington, DC, New Orleans, and Seattle and preview tunes from the quintet's forthcoming LP.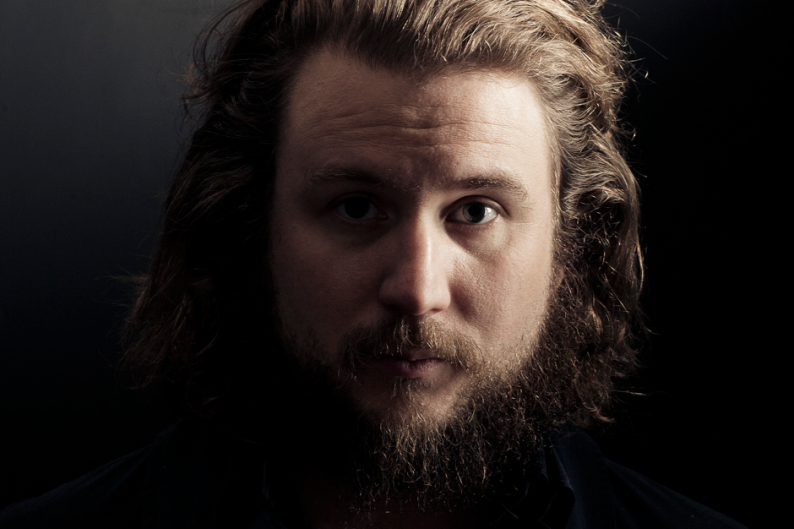 Hives tour dates:
9/30, Chicago, IL (Metro) #
10/1, St. Paul, MN (Xcel Energy Center) *
10/2, Rosemont, IL (Allstate Arena) *
10/3, Toronto, ON (Phoenix Concert Theatre) #
10/4, Toronto, ON (Air Canada Centre) *
10/5, Cleveland, OH (Quicken Loans Arena) *
10/7, Columbus, OH (Nationwide Arena) *
10/8, Charlottesville, VA (John Paul Jones Arena) *
10/9, New York, NY (Webster Hall) #
10/10, New York, NY (Madison Square Garden) *
10/12, Uncasville, CT (Mohegan Sun) *
10/13, Philadelphia, PA (Wachovia Center) *
10/14, Boston, MA (Middle East) #
10/15, Boston, MA (TD Banknorth Garden) *
10/16, Washington, DC (Verizon Center) *
10/17, Washington, DC (The Black Cat) #
10/18, Columbia, SC (Colonial Center) *
10/19, Jacksonville, FL (Jack Rabbits) #
10/20, Sunrise, FL (Bank Atlantic Center) *
10/21, St. Petersburg, FL (St. Pete Times Forum) *
10/23, Orlando, FL (Amway Arena) *
10/24, Duluth, GA (Gwinett Civic Center) *
10/25, New Orleans, LA (One Eyed Jacks) #
10/26, Houston, TX (Toyota Center) *
10/27, Fort Worth, TX (Ft. Worth Convention Center) *
10/29, Denver, CO (Pepsi Center) *
10/31, Salt Lake City, UT (Energy Solutions Arena) *
11/1, Seattle, WA (The Showbox SoDo) #
11/2, Portland, OR (Memorial Coliseum) *
11/3, Vancouver, British Columbia (Pacific Coliseum) *
11/5, Sacramento, CA (ARCO Arena) *
11/6, San Jose, CA (HP Pavilion) *
11/7, Los Angeles, CA (Avalon) #
11/8, Los Angeles, CA (Staples Center) *
11/9, San Diego, CA (Cox Arena) *
11/10, Las Vegas, NV (The Pearl) *
(* w/ Maroon 5) (# Headlining gig)
Regina Spektor Tours
Russian-born, New York City-based songstress Regina Spektor, who lit up the stage down at Bonnaroo in June, has revealed a lengthy bill of fall tour dates set to kick off at the Austin City Limits Festival Sept. 16. From there, Spektor will leap east and seep her ditties unto fans in cities like Baltimore, Cleveland, and Cincinnati before dropping further down into the Midwest. Following shows in New York and Boston, Spektor will return west, logging gigs in Los Angeles, Salt Lake City, and Phoenix before strolling through Texas and the southern U.S. and finally capping her exhaustive outing Nov. 20 in Richmond, VA.
Regina Spektor tour dates:
9/16, Austin, TX (Austin City Limits Festival)
9/19, Baltimore, MD (Ram's Head Live)
9/25, Northampton, MA (Calvin Theater)
9/26, Storrs, CT (Jorgensen Center)
9/27, Upper Darby, PA (Tower Theater)
10/1, Cleveland, OH (Agora Theatre)
10/2, Indianapolis, IN (Egyptian Room)
10/3, Cincinnati, OH (Bogart's)
10/5, Omaha, NE (Sokol Auditorium)
10/6, St. Paul, MN (The Myth)
10/8, Milwaukee, WI (Eagles Club)
10/10, Detroit, MI (State Theatre)
10/11, Toronto, ON (Kool Haus)
10/14, Boston, MA (Orpheum Theatre)
10/16, New York, NY (Hammerstein Ballroom)
10/30, Los Angeles, CA (Wiltern Theatre)
10/31, Anaheim, CA (The Grove of Anaheim)
11/2, Salt Lake City, UT (In the Venue)
11/4, Phoenix, AZ (Orpheum Theatre)
11/6, Austin, TX (Stubb's)
11/7, Houston, TX (Warehouse Live)
11/8, Dallas, TX (House of Blues)
11/11, Kansas City, MO (Uptown Theatre)
11/12, St. Louis, MO (The Pageant)
11/14, Nashville, TN (Ryman Auditorium)
11/15, Atlanta, GA (The Tabernacle)
11/19, Norfolk, VA (The NorVa)
11/20, Richmond, VA (Toad's Place)
Saves the Day Reveal Album Release, Tracklisting, Tour
This past spring, seminal New Jersey-bred outfit Saves the Day revealed a few details for Under the Boards, the band's sixth full-length studio album and follow up to 2006's Sound the Alarm. But now frontman Chris Conley and crew have revealed an Oct. 30 release date via Vagrant, an album tracklisting, and a ensuing acoustic tour featuring Conley and guitarist David Soloway. "We really put a lot of ourselves into these songs," Conley said in a statement. "After spending time writing, playing and recording them, we're psyched to get the music out for everyone to hear. I think these are some of the most personal tracks we've recorded and it was also the most fun experience we've had recording so far." Under the Boards will deliver tracks with names like "Get Fucked Up," "Bye Bye Baby," and "Lonely Nights." Under The Boards tracklisting:
1. "Under the Boards"
2. "Radio"
3. "Can't Stay the Same"
4. "Get Fucked Up"
5. "When I'm Not There"
6. "Lonely Nights"
7. "Bye Bye Baby"
8. "Stay"
9. "Getaway"
10. "Because You Are No Other"
11. "Kaleidoscope"
12. "Woe"
13. "Turning Over in My Tomb"
Saves the Day acoustic tour dates:
10/1, San Francisco, CA (Bottom of the Hill)
10/2, Anaheim, CA (Chain Reaction)
10/4, Salt Lake City, UT (Kilby Court)
10/5, Denver, CO (Marquis Theatre)
10/6, Lawrence, KS (Jackpot Music Hall)
10/7, Chicago, IL (Subterranean)
10/9, Detroit, MI (Shelter)
10/10, Cleveland, OH (Grog Shop)
10/11, Pittsburgh, PA (Diesel)
10/12, Richmond, VA (Alley Katz)
10/13, Hoboken, NJ (Maxwell's)
10/14, Washington, DC (Rock'n'Roll Hotel)
10/16, Philadelphia, PA (Northstar)
10/17, Albany, NY (Valentine's)
10/18, Allston, MA (The ICC)
10/19, Rochester, NY (Water Street Music Hall)
10/22, Atlanta, GA (Loft)
10/23, Orlando, FL (The Social)
10/25, Austin, TX (Emo's Jr.)
10/26, Houston, TX (Java Jazz)
10/28, Tempe, AZ (The Sets)
10/29, West Hollywood, CA (The Troubadour)