As of late, it seems French electro-house duo Daft Punk are interested in appeasing fans' multi-media jones for all things, well, Daft Punk: braincase rupturing performances, a live DVD, and now, an additional string of midnight screenings of Electroma, the duo's 2006 film. Following the light speed sell out of tickets in numerous large cities nationwide, the film will be unveiled for an additional set of audiences in such cities as Minneapolis, Baltimore, Houston, Denver, and Los Angeles. Suffering from a severe case of agoraphobia? Well, if so, you can pick up Electroma or home viewing pleasure this January thanks to Vice.
Electroma screenings:
9/8, Montreal, QC (Osheaga Festival)
9/15, Minneapolis, MN (Uptown Theatre)
9/20, Houston, TX (Angelica Theatre/Q Festival)
9/22, Baltimore, MD (Creative Alliance)
10/19, St. Louis, MO (Tivoli Theatre)
10/20, Denver, CO (The Esquire)
10/20, St. Louis, MO (Tivoli Theatre)
10/21, St. Louis, MO (Tivoli Theatre)
11/2, Los Angeles, CA (The Nu Art)
11/9, Los Angeles, CA (The Nu Art)
11/30, San Francisco, CA (The Clay)
11/30, San Diego, CA (The Ken Cinema)
12/1, San Francisco, CA (The Clay)
12/1, San Diego, CA (The Ken Cinema)
Lou Reed Joins the Killers in Song
Much of Lou Reed's career has been based on erratic and risky artistic executive decisions; whether it be his perplexing solo oddity Berlin or cracking the social consciousness with the sex and drug fueled lyrical content of the Velvet Underground. But today, news of what could be his most questionable, and possibly most astute artistic move yet has come to light: A duet with the Killers' frontman Brandon Flowers. Speaking to NME.com, Flowers said the Killers have been holed up in a New York studio recording the tune, entitled "Tranquilize," alongside Reed and Sam's Town producers Flood and Alan Moulder, and revealed that the track will appear on the quintet's forthcoming, yet-to-be titled B-sides and rarities album.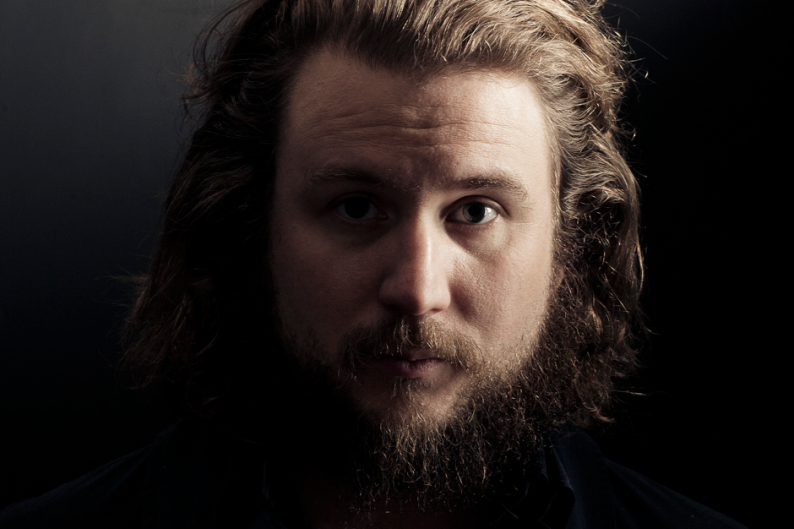 "The song was calling for a duet and his voice was just right," said Flowers. "The sentiment of the song is very him… there's a desperation to it. It's one of our more depressing songs, but there's always a light at the end of the tunnel."
Danger Mouse Produces Albums, Preps Gnarls Barkley LP2
While fans await the fruits of his blossoming relationship with Sparklehorse principal Mark Linkous, Danger Mouse, a.k.a. one half of hit machine Gnarls Barkley and freak-out duo Danger Doom, has been busying himself with a few other projects. Logging time behind the boards on The Blue God, the forthcoming sophomore effort from former Tricky contributor Martina Topley-Bird, Danger Mouse has also been working on the forthcoming effort from London-based outfit Shortwave Set, for which the knob-twisting extraordinaire employed a 24-piece orchestra conducted by Beach Boys collaborator Van Dyke Parks, as well tapped the Velvet Underground's John Cale for additional contributions. Furthermore, Danger Mouse has been laboring on the yet-to-be titled fourth studio album from Ohio-based blues-tinged duo the Black Keys. The record, the band's first effort with an exterior producer, is expected to drop in 2008 via Nonesuch.
But most notably, Danger Mouse, alongside Gnarls Barkley mouthpiece Cee-Lo Green, have begun work on the follow up to 2006's ubiquitous hit producing opus St. Elsewhere. Holed up in an Atlanta-area ranch, the two musical masterminds are working fervently on the yet-to-be titled effort, which will hopefully see the light of day in late 2007 or early 2008.
Thrills Unveil U.S. Album Release
Irish five-piece the Thrills have announced the release of Teenager, the outfit's third record, set to hit U.S. shores Oct. 23 via Capitol. The new opus, which follows 2004's acclaimed record Let's Bottle Bohemia, was, much like it's predecessor, recorded in the U.S., though this time around the band passed up sunny SoCal for the Warehouse, a seedy studio in Vancouver, B.C. Alongside producer Tony Hoffer (Beck, Air, Smashing Pumpkins), who also worked on the band's 2003 debut LP So Much for the City, the band cranked out 11 tracks of material, which frontman Conor Deasy claim reflect heavily upon the album's title. "It is a record about adolescence," Deasy said in a statement, "but it's also a record about leaving it behind." Axeman Padraic McMahon adds: "It's not nostalgic or unduly sentimental. It's looking back and realizing how you've moved on."
Teenager tracklisting:
1. "The Midnight Choir"
2. "This Year"
3. "Nothing Changes Around Here"
4. "Restaurant"
5. "I Came All This Way"
6. "Long Forgotten Song"
7. "I'm So Sorry"
8. "No More Empty Words"
9. "Teenager"
10. "Should've Known Better"
11. "There's Joy to Be Found…the Boy Who Caught All the Breaks"