Brazil's CSS make lousy virgins. I mean, they opened the last leg of Virgin Fest and had the audacity to sex it up so intensely that the North Stage may never recover. Delivering a set of euro trashed electro clash (favorite lyric: "Why must you stand so still? / People gonna start thinking we're statues" off bouncy pop song "Off the Hook"), it was no wonder that the Pimlico grounds was already covered in Trojan condom wrappers — at noon on the Lord's Day, no less.
Frontwoman Lovefoxxx is an elfin delight of Björk punkishness, Donatella Versace-level boldness and the twee charm of a third-grader — all wrapped into one 5'2 package of Rainbow Brite-like perfection. She also has no eyebrows. "If I had known you come, I would have baked the cake," she told the smiling, indulged audience, mixing verb prepositions like cocktail ingredients in a sequined full body jumpsuit with a multicolored rick rack pattern. The 50-minute set unleashed chunky keyboard riffs, follow-through guitar synths, and a perpetual bootylicious beat ("Are you ready for this jelly?" questioned Lovefoxxx, one of several Destiny's Child references she'd make that day) — but it wasn't until CSS got a little help from their friends that things became seriously surreal. Sliding on pink opera glasses to compliment her curly-headed band mates' day-glo Ray Bans, come-hither hits like "Alcohol," "Off the Hook," and "Music Is My Hot Hot Sexx" got pulses climbing and sweat dripping.
"This song is the sad song, so you must be very very sad." Woo! we cheered on, obviously confused. "So think of the worst thing in your life!" The final three performances combined riffs from the Go-Go's, baile funk and early Yeah Yeah Yeahs, Lovefoxxx shifting from her jazz hands/running in place routine to remove her sequined jumpsuit revealing — another jumpsuit! This time a skintight tan number with stars, stripes and day-glo mushrooms, it was perfect for closer "Let's Make Love (and Listen to Death From Above)." Her whispery rap commands, with almost haunted keyboard wails and quivering beats allowed the band to close by cutting away the multicolored balloons that adorned the set with explosions of confetti in the air, all set to Velvet Underground feedback. It was like we were virgins, touched for the very first time.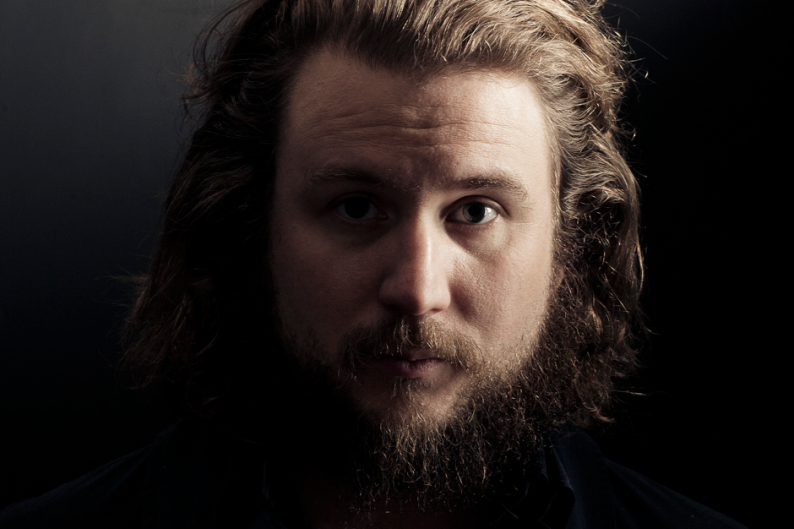 Next, I slathered on the eyeliner and headed over to view MySpace superstars Panic! At the Disco's set, packed with 13-year-old girls screaming out sexual favors they could never commit to. A surprisingly toned down Panic! revealed itself, dressed in plain clothes instead of their usual Tim Burton-esque circus garb — lead singer Brendon Urie looking like Seth Cohen in a brown plaid shirt, messy brown hair and not-even-skinny jeans. A set of hook-a-second meta-emo was book ended by uninspiring stage banter ("What's up Baltimore?" "How's everybody doing?" "Dude we just ate 300 crab cakes," etc.), as they managed to play every hit from their 13-track debut, 2005's A Fever You Can't Sweat Out in just under an hour. "London Beckoned Songs About Money Written By Machines" — token "fuck the press before we get any" track — was a snappy hard-hitting piano driven number in which Urie's voice shifted into high-velocity Geddy Lee territory. "Camisado" (another Chuck Palahniuk reference) moderately rocked the crowd with up tempo barreling guitars, nuanced keyboard and multi-member harmonies, closing with coda "Sit back/sit back/sit back and relax," offered in Panic's signature, repetitive drone. Debuting a new, unnamed exclusive, Urie took charge of the ivories, pounding them like Ray Charles, to relay a sprightly backing rhythm that almost sounded like the last band onstage — Spoon. His high falsetto with complimentary guitar crescendos, headed into light, transcendent Kinks-styled pop when suddenly a dark, dangerous thought occurred to me: this is good. I tried to shake it off by thinking about Hüsker Dü, but the feeling resonated when Panic! slipped into a cover of the Band's "The Weight," played with great gusto, sincerity and strumming acoustic guitar. "Who are the Band?" asked one teenaged boy, mid-hot dog scarf. Sometimes I feel bad about my generation.
Switching from punk lite to punk rock, Bad Brains' set threatened rain but only produced a light drizzle. Assured to me earlier by Yeah Yeah Yeahs guitarist Nick Zinner as "the most important punk band in America," I wasn't sure what to expect when the ex-Rastafaris (temporarily "Soul Brains" during a change of heart) took stage in Tilly hats and waist length dreads. The Brains played a combination of classics from 1982's self-titled debut, 1986's I Against I and 2007's excellent Build a Nation with hard-edged throttling guitars and a bumping, pulsating three-chord structure matched by slinky, shimmering ska rhythms. "Sailin' On," "Jah Calling" and "Pay To Cum" held sonic blasts of guitar feedback with a strange tension between punk sensibilities and love for Jah, and yet the crowd still moshed on. "Today is Sunday, this song we bring to you with universal peace and love," said singer H.R. with a beatific smile spread across his face, hands clasped in prayer. Thus began "Universal Peace," with hard-as-diamonds guitar riffs, sizzling feedback, Lee Perry dub and H.R. vamping on the phrase "universal peace and understanding" until it became as grizzly and unintelligible as copy through a paper shredder. The meat-grinder sonics (not to mention lonely, temperate guitar solos where every note seemed to echo back into itself) were remarkable in the soppy, spread out stage, highlighting that revolutionary space the band achieves between rock and reggae. Nick Zinner knows his shit!
I don't know what I did in my past life to deserve it, but securing a front row spot for full hour of the exhaustive, stupefying M.I.A. makes me feel very fortunate indeed. Ex-boyfriend Diplo spun beats as we awaited a buzz for the Sri Lankan (by way of the U.K.) superstar to enter. Backlit by neon lights, M.I.A. ripped apart her clear rain poncho like a hip-hop cocoon, revealing shiny holograph pants, silvery Converse and a tight purple t-shirt with a pleated waist belt. Delivering self-shout outs without arrogance, M.I.A. shook onstage like a jittery disco queen to sparse, synthesized beats, soon cocking a blue newsboy hat on a jaunty angle with a literal feather in her cap. "I'd like to dedicate this song to you, but I can't," she taunted cheekily to the crowd, but we didn't care. New tracks "Bird Flu" and "20 Dollar" off her forthcoming LP, Kala, caused a ruckus, as M.I.A. moaned up and down the sonic scale, popping her slender body up and down to Diplo's synths with a slight industrial grime. "It's the freaking dance tent!" she shouted. So we followed suite, falling victim to the trappings of glow sticks and impromptu grinds.
A synthesized, tranced-out cover of the Pixies' "Where Is My Mind?" was jarring yet amazing, as M.I.A. ripped Frank Black apart, burning into the heady confusion of the lyrics with intensity. The anthemic "need to make a sound" coda of "Bucky" (sparked by Diplo's signature call to arms trumpet samples and thunderous beating bongos) had M.I.A. thrusting her booty like it was on lockdown. But as the lights turned low, she wanted to know "who could get the craziest?" Suddenly fans were onstage dancing, security pulling up virgin(goers) roughly as we all crammed to the front, sweat-drenched and smiling. "Get crazy!" said M.I.A. "Crazier! Craziest!" New single "Boyz" isn't exactly like Britney's, transforming even puffy subject matter into a rough take on gender politics. The rhythmic, never-ending corral of "Nannanananananan-Boyz At" had control of our bodies, as M.I.A. spit out "How many boyz are crazy/How many boyz are raw/How many boyz are rowdy/How many start a war?"
Closing with the crowd-friendly "Galang" off 2005's Arular, the crowd ate up every morsel of the beating, frenzied jet-set anthem, screaming and gasping for more in the dark lights. As we came close together, shaking like leafs to "Yah-Yah-Hey!" — it hit me that this was the end of Virgin Fest, a two-day spectacular of corporate sponsorship, hard-hitting rock acts and $10 hot dogs. I really needed a cigarette. CHANDLER LEVACK