Less than one year after New York City's seminal venue CBGB closed its doors, Hilly Kristal, the founder and manager of the dingy downtown locale for over 33 years, has died due to complications from lung cancer. He was 75. In part responsible for kick-starting the careers of acts such as Blondie, the Talking Heads, Television, Patti Smith, and the Ramones, Kristal, who opened the club in 1973 in Manhattan's then-seedy Bowery neighborhood, provided a home for punk's roots to flourish, harboring its rise to national prominence. "I am very sorry that Hilly is gone," Blondie's Debbie Harry said in a statement. "He was a big help to Blondie and to the New York music scene for many years. His club CBGB's has become a part of New York lore and rock'n'roll history."
Kristal, a New Jersey-native who, in light of the venue's forceful closure due to drastic rent increases, hoped to open CBGB venues in numerous other cities across the nation in the coming years, will be greatly missed.
Although details have yet-to-be revealed, a public memorial to Kristal is planned.
Say Anything, Hellogoodbye Join MySpace Tour
Continuing to diversify its blossoming musical influence, MySpace, America's most trafficked website, a globe-spanning cyber community, and springboard for new artists, has announced the inaugural MySpace Music Tour, a co-headlining 30-date outing delivering the tunes of MySpace sensations Say Anything and Hellogoodbye to fans nationwide. With MySpace Records' newest addition, Japan's Polysics, warming stages on many dates, the tour, set to kick off in Seattle Oct. 16, will hit cities across the U.S., including Denver, Milwaukee, New York, Orlando, and Las Vegas.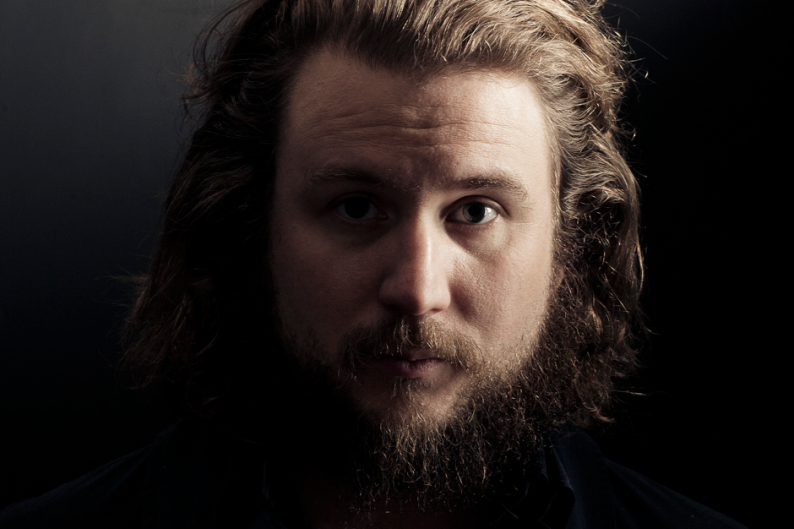 MySpace members can exclusively purchase tickets during a presale beginning Aug. 31, before a general ticket sale commences Sept. 6. Though details have yet-to-be announced, a future incarnation of the MySpace Music Tour is expected to be announced this fall.
MySpace Music Tour dates:
10/16, Seattle, WA (Showbox Sodo) *
10/17, Portland, OR (Crystal Ballroom) *
10/19, Magna, UT (The Great Salt Air) *
10/20, Denver, CO (Paramount Theater) *
10/21, Wichita, KS (The Cotillion) *
10/22, Milwaukee, WI (The Eagles Ballroom) *
10/24, Chicago, IL (Congress Theater) *
10/25, Detroit, MI (The Fillmore) *
10/26, Covington, KY (Madison Theater) *
10/27, TBA *
10/28, Atlantic City, NJ (House of Blues) *
10/30, New York, NY (Hammerstein Ballroom) *
10/31, Allentown, PA (Crocodile Rock Cafe) *
11/1, Providence, RI (Lupo's Heartbreak Hotel)
11/2, Gettysburg, PA (Union Ballroom at Gettysburg College)
11/3, Emmitsburg, MD (Knott Arena/St. Mary's Ballroom)
11/4, Raleigh, NC (Disco Rodeo)
11/6, Orlando, FL (Hard Rock Live/Universal City Walk)
11/7, Miami Beach, FL (Fillmore Miami Beach)
11/9, Houston, TX (Verizon Wireless Theater)
11/10, Dallas, TX (Palladium)
11/11, San Antonio, TX (Sunset Station)
11/13, Tucson, AZ (Rialto Theater)
11/14, Tempe, AZ (The Marquee Theater)
11/16, San Francisco, CA (Warfield)
11/17, San Diego, CA (Soma)
11/18, Los Angeles, CA (Wiltern)
11/19, Los Angeles, CA (Wiltern)
11/20, Anaheim, CA (The Grove)
11/23, Las Vegas, NV (House of Blues)
(* w/Polysics)
Hot Hot Heat Map 'Happiness' Tour
Canuck indie rockers Hot Hot Heat will hit the road this fall behind the release of Happiness LTD.,, the follow up to 2005's Elevator due September 11. Rolling out just days after the album's release in Los Angeles, the quartet's outing will see the band perform in cities near home, such as Seattle, Portland, and Vancouver, B.C, before heading out on the foreign roads of the Midwest, and southern and northeastern regions of the U.S., logging appearances in Denver, Detroit, New York City, and Atlanta along the way.
Hot Hot Heat tour dates:
9/15, Los Angeles, CA (Home Depot Center/KROQ LA Invasion)
9/18, Vancouver, BC (Commodore Ballroom)
9/20, Victoria, BC (Sugar)
9/22, Seattle, WA (Qwest Field/Endfest)
9/23, Bend, OR (Domino Room)
9/24, Portland, OR (Wonder Ballroom)
9/26, San Diego, CA (Soma)
9/28, Ventura, CA (Majestic Ventura Theatre)
9/29, Queen Creek, AZ (Schnepf Farms/Edgefest)
10/1, Denver, CO (Gothic Theatre)
10/3, Minneapolis, MN (Fine Line Music Cafe)
10/4, Chicago, IL (The Vic)
10/5, Detroit, MI (St. Andrews Hall)
10/7, Montreal, QC (Club Soda)
10/8, Toronto, ON (Kool Haus)
10/10, Burlington, VT (Higher Ground)
10/11, Boston, MA (Paradise Rock Club)
10/13, New York, NY (Webster Hall)
10/14, Philadelphia, PA (The Fillmore at The Theatre of Living Arts)
10/15, Baltimore, MD (Rams Head Live!)
10/17, Atlanta, GA (Center Stage Theatre)
10/18, Orlando, FL (The Social)
10/19, Ft. Lauderdale, FL (Culture Room)
10/20, Saint Petersburg, FL (State Theatre)
10/22, Houston, TX (Meridian Red Room)
10/23, Austin, TX (Emo's)
10/24, Dallas, TX (Granada Theater)
10/27, Tucson, AZ (Rialto Theatre)
10/30, San Francisco, CA (The Fillmore)
Korn to Hit Road Post-Family Values
Following their appearance alongside shadowy drama-inciting hard-rockers Evanescence on this summer's Family Values Tour, which will wrap with a performance in Irvine, CA Sept. 2., Korn will return to the road with Hell Yeah, Five Finger Death Punch, and Droid for a nine-date outing dubbed the Bitch! We Have A Problem Tour. Kicking off in Reno Sept. 22, Korn and crew's argumentatively titled jaunt will then hit Bend, OR, head north to Vancouver, B.C., and push further inland, stopping into Edmonton, Milwaukee, and finally Nashville.
Korn tour dates:
9/22, Reno, NV (Lawlor Events Center)
9/23, Bend, OR (Les Schwab Amphitheater)
9/25, Vancouver, BC (Pacific Amphitheater)
9/27, Edmonton, AB (Rexall Place)
9/29,Winnipeg, MB (MTS Centre)
10/1, Milwaukee, WI (Eagles Ballroom)
10/2, Merrillville, IN (Star Plaza Theater)
10/3, Youngstown, OH (Chevrolet Center)
10/5, Nashville, TN (Nashville Arena)