The Boys, the Beastie, Beastie Boys have added a handful of gigs to their ever growing outing in support of the The Mix-Up. The tour, which delivered the New York-based rabble rousers to Baltimore's V-Fest and subsequently Spin's deputy editor Steve Kandell for a video interview, will, following a jaunt across the pond, continue through North American cities such as Montreal, Toronto, Detroit, and Chicago.
Beastie Boys tour dates:
9/20, Montreal, QC (Bell Centre)
9/21, Toronto, ON (Air Canada Centre)
9/22, Toronto, ON (Hummingbird Centre for Performing Arts/instrumental show)
9/24, Detroit, MI (Fillmore)
9/26, Chicago IL (Riviera Theatre/instrumental show)
9/27, Chicago IL (Charter One Pavilion)
Lily Allen Scraps U.S. Dates Due to Visa Issues
Another victim has fallen to the swift hand of U.S. customs: Lily Allen. As previously reported, the Brit pop-tart was detained at the Los Angeles International Airport Aug. 5 and stripped of her visa, possibly due her alleged assault of a photographer in London this past spring. But following the news, a spokesperson confirmed all U.S. dates would continue as planned. But now, as confirmed by a spokesperson, Allen will join the leagues of scores of other visa issue-suffering artists and be forced to postpone six U.S. gigs, as well as an appearance at the MTV Video Music Awards.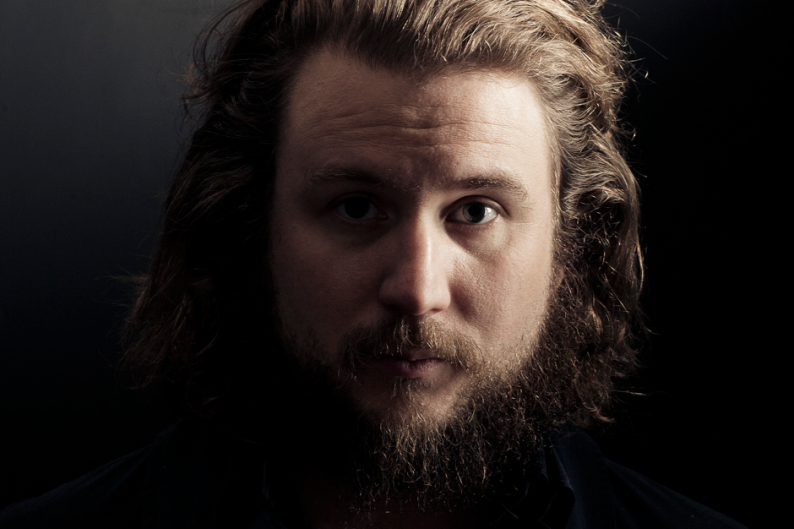 Lily Allen canceled tour dates:
9/6, San Diego, CA (House of Blues)
9/7, Las Vegas, NV (The Joint/Hard Rock Hotel)
9/10, Anaheim, CA (House of Blues)
9/12, San Francisco, CA (Warfield Theatre)
9/14, Portland, OR (Crystal Ballroom)
9/15, Seattle, WA (Paramount Theatre)
Minus the Bear Map Outing
In support of the Aug. 21 release of Planet of Ice (listen!), the Seattle-based band's studio follow up to 2005's Menos el Oso and 2007's remix effort Interpretaciones Del Oso, Minus the Bear have slated an extensive North American tour, set to kick of Chicago's Download festival Sept. 2. From there, the quintet will perform for the hometown crowd at Seattle's Endfest before trekking east, stopping through Spokane, Detroit, and Cleveland. Next, Minus the Bear will appear throughout the Eastern Seaboard, including gigs in New York, Philadelphia, and Washington, DC, among others, and then descend the coast. The band's tour, working in a diverse set of co-headliners and openers such as Tiny Vipers, Ela, Helio Sequence, and Grand Archives, will then stroll through Texas and Middle America and finally ascend the West Coast from Los Angeles to Seattle.
Minus the Bear tour dates:
9/2, Chicago, IL (Download Festival) #
9/22, Seattle, WA (KNDD Endfest 16 at Qwest Field) ##
9/23, Spokane, WA (Service Station) *
9/24, Missoula, MT (The Badlander) *
9/27, Detroit, MI (St. Andrews Hall)
9/28, Cleveland, OH (Grog Shop)
9/28, Cleveland, OH (Grog Shop)
9/29, Pittsburgh, PA (Diesel) *
9/30, Buffalo, NY (Traif Music Hall) *
10/1, Toronto, ON (Opera House)
10/3, Cambridge, MA (The Middle East) *
10/4, Cambridge, MA (The Middle East) *
10/5, Brooklyn, NY (Warsaw) *
10/6, New York, NY (Irving Plaza) *
10/7, Sayreville, NJ (Starland Ballroom) *
10/8, Philadelphia, PA (Theatre of Living Arts) *
10/10, Washington, DC (Black Cat) *
10/11, Norfolk, VA (The Norva) ^
10/12, Atlanta, GA (Variety Playhouse) **
10/13, Charlotte, NC (Tremont Music Hall) **
10/14, Orlando, FL (The Club at Firestone) **
10/15, Ft. Lauderdale, FL (Culture Room) **
10/16, Tallahassee, FL (The Moon) **
10/18, New Orleans, LA (House of Blues) **
10/19, Austin, TX (Emo's) **
10/20, Houston, TX (Numbers) **
10/21, Dallas, TX (Palladium) **
10/23, Tulsa, OK (Cains Ballroom) **
10/24, Lawrence, KS (Granada Theatre) **
10/25, Sauget, IL (Pops) **
10/26, Chicago, IL (Metro) ***
10/27, Minneapolis, MN (First Avenue) ***
10/28, Omaha, NE (Slowdown) ***
10/29, Englewood, CO (Gothic Theatre) ***
10/31, Albuquerque, NM (Sunshine Theatre) ***
11/1, Tempe, AZ (Marquee Theatre) ***
11/2, San Diego, CA (Soma) ***
11/3, Los Angeles, CA (Avalon) ***
11/4, Pomona, CA (Glasshouse) ***
11/6, San Francisco, CA (The Fillmore) ***
11/8, Portland, OR (Crystal Ballroom) ***
11/9, Bellingham, WA (Viking Union Western Washington Univ.) ***
11/10, Seattle, WA (Showbox) ***
(# w/ Shins, Band of Horses, Snoop Dogg, Wolf Parade, Brand New)
(## w/ Smashing Pumpkins, Bright Eyes, Social Distortion, Satellite Party, Hot Hot Heat, Paramore)
(*w/Subtle, Ela)
(^w/ Helio Sequence, Ela)
(**w/ Helio Sequence, Tiny Vipers)
(***w/ Helio Sequence, Grand Archives)