Apparently the prospect of spending an intimate stint as bunkmates on the road has brought the Canucks of the Arcade Fire a little closer to co-headliner LCD Soundsystem, resulting in a musical marriage of sorts — a split seven-inch! The record, an untitled affair, will be available exclusively on the joint tour, which will kick off Sept. 17, and via each band's website and will feature LCD Soundsystem's cover of Joy Division's "No Love Lost" and Arcade Fire's interpretation of Serge Gainsbourg's "Poupee de Cire."
In related news, LCD Soundsystem will release A Bunch of Stuff EP Sept. 18 via DFA/Capitol. The fresh release will include Franz Ferdinand's cover of LCD Soundsystem's "All My Friends," plus remixes of other songs from Sound of Silver courtesy of Soulwax, Carl Craig, Sorcerer, and Gucci Soundsystem. The EP will also feature LCD Soundsystem performing "Us v Them" live on KCRW's "Morning Becomes Eclectic."
Eddie Vedder, Stephen Malkmus, Jeff Tweedy cover Bob Dylan
An impressive cast of musical luminaries, including Eddie Vedder, Stephen Malkmus, Jeff Tweedy, Sonic Youth, Cat Power, and Sufjan Stevens have covered Bob Dylan tunes for the soundtrack to I'm Not There, a Todd Haynes-directed Bob Dylan-themed film, Billboard.com reports. The soundtrack, due Oct. 30 via Columbia, offers more than 30 songs over two discs and many tracks feature the backing band Million Dollar Bashers, which was assembled by Sonic Youth's Lee Ranaldo and showcases Steve Shelley on drums, seminal Television axeman Tom Verlaine, and Wilco guitarist Nels Cline, among others. Iron & Wine, Calexico, My Morning Jacket's Jim James, the Black Keys, and Charlotte Gainsbourg also contribute covers to the soundtrack.
The film, which depicts Dylan with six different actors, including Cate Blanchett, Heath Ledger, Richard Gere, and Christian Bale, during as many points in the singer/songwriter's life, is slated to hit U.S. theaters Nov. 21. We covered the casting of Blanchett last year.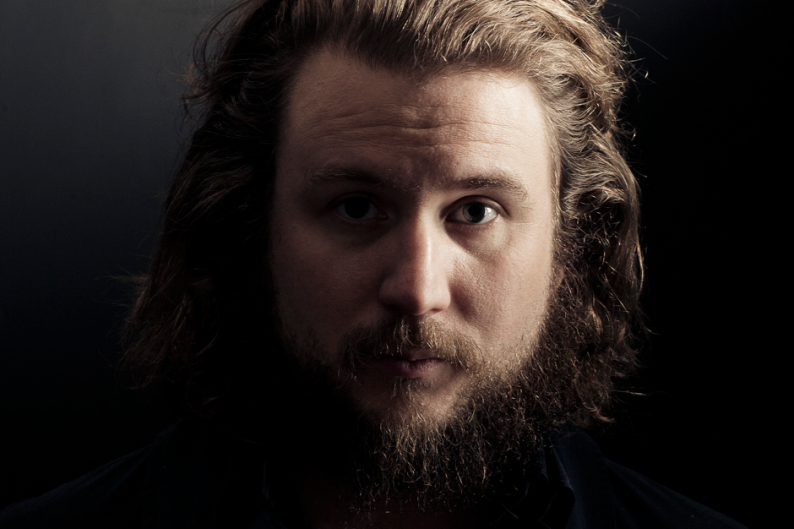 A Columbia spokesperson was unavailable for comment at press time.
Tentative I'm Not There tracklisting:
"All Along the Watchtower" – Eddie Vedder and the Million Dollar Bashers
"As I Went Out One Morning" – Mira Billotte
"Ballad of a Thin Man" – Stephen Malkmus and the Million Dollar Bashers
"Billy" – Los Lobos
"Can You Please Crawl Out Your Window" – The Hold Steady
"Can't Leave Her Behind" – Stephen Malkmus and Lee Ranaldo
"Cold Irons Bound" – Tom Verlaine and the Million Dollar Bashers
"Dark Eyes" – Iron & Wine and Calexico
"Fourth Time Around" – Yo La Tengo
"Goin' to Acapulco" – Jim James and Calexico
"Highway 61 Revisited" – Karen O and the Million Dollar Bashers
"I Dreamed I Saw St. Augustine" – John Doe
"I Wanna Be Your Lover" – Yo La Tengo
"I'm Not There" – Bob Dylan
"I'm Not There" – Sonic Youth
"Just Like a Woman" – Charlotte Gainsbourg and Calexico
"Just Like Tom Thumb's Blues" – Ramblin' Jack Elliot
"Knockin' on Heaven's Door" – Antony & the Johnsons
"The Lonesome Death of Hattie Carroll" – Mason Jennings
"Maggie's Farm" – Stephen Malkmus and the Million Dollar Bashers
"Mama You've Been on My Mind" – Jack Johnson
"The Man in the Long Black Coat" – Mark Lanegan
"Moonshiner" – Bob Forrest
"One More Cup of Coffee" – Roger McGuinn and Calexico
"Pressing On" – John Doe
"Ring Them Bells" – Sufjan Stevens
"Señor (Tales of Yankee Power)" – Willie Nelson and Calexico
"Simple Twist of Fate" – Jeff Tweedy
"Stuck Inside of Mobile With Memphis Blues Again" – Cat Power
"The Times They Are a Changin'" – Mason Jennings
"Tombstone Blues" – Richie Havens
"When the Ship Comes in" – Marcus Carl Franklin
"Wicked Messenger" – The Black Keys
"You Ain't Goin' Nowhere" – Glen Hansard and Marketa Irglova
Perry Farrell, 50 Cent, Kelly Rowland Team for ESPN Theme
Fresh on the heels of Lollapalooza, Perry Farrell and his band Satellite Party have joined with 50 Cent and songstress Kelly Rowland for what could be the oddest collaboration yet: a theme song for ESPN's 2007 college football season. Whoa!
According to MTV.com, Farrell and 50 Cent recorded their vocals in New York City earlier this month for the tune, which the Jane's Addiction rocker had previously penned but reworked for his newfound collaborators. "It's pertinent to football, but it could very much be its own thing," Farrell said of the track. "I'm happy I got to do it and partner in it with 50 and Kelly, and I just look forward to rocking people on Saturday nights for the whole football season." A Farrell spokesperson was unavailable for comment at press time.
Graham Coxon Stalker Warned
The acquisition of a stalker is a benchmark, a coming-of-celebrity affair — just ask Linkin Park's Chester Bennington. With that said, on-again-off-again-on-again Blur gunslinger Graham Coxon must have blushed upon the arrival of Sue Ellingham one year ago. According to NME.com, Ellingham met Coxon backstage following a 2006 show, but, unbeknownst to Coxon, Ellingham continued the relationship, er, mostly in her head. But police have now warned Ellingham, who in the last year has surfaced at Coxon's home, the school of the rocker's five-year old daughter, and only one month ago at his country home, which the, um, fervent fan reportedly trashed.