Brooklyn-based quintet the National have slated a fall North American tour in continual support of their latest record, The Boxer. The band, which helped kick off the Bonnaroo Music and Arts Festivallast month, will commence their 26-date outing proper-like Sept. 4 inPhiladelphia following a gig at New York City's South Street SeaportAug. 17. From there, the fivesome will head south, stopping throughWashington, DC, Atlanta, and Birmingham before heading west anddividing the nation from south to north, Austin to Chicago,respectively. Finally, the National will ascend the West Coast from SanDiego to Vancouver, BC and perform a handful of gigs in the Great WhiteNorth.
The National tour dates:
8/17, New York, NY (South Street Seaport)
9/4, Philadelphia, PA (Theater of Living Arts)
9/5, Washington, DC (9:30 Club)
9/6, Washington, DC (9:30 Club)
9/7, Carrboro, NC (Cats Cradle)
9/8, Atlanta, GA (Variety Playhouse)
9/10, Orlando, FL (The Club @ Firestone)
9/11, Tallahassee, FL (Club Downunder)
9/12, Birmingham, AL (The Bottletree)
9/14, Dallas, TX (Grenada Theater)
9/16, Austin, TX (Zilker Park/Austin City Limits Festival)
9/18, Denver, CO (Ogden Theater)
9/19, Omaha, NE (Slowdown)
9/20, Minneapolis, MN (Fine Line)
9/21, Milwaukee, WI (Pabst Theater)
9/22, Chicago, IL (The Vic)
9/23, Cincinnati, OH (Madison Theater)
9/27, San Diego, CA (Casbah)
9/28, Los Angeles, CA (The Wiltern)
9/29, San Francisco, CA (Ballroom)
10/1, Portland, OR (Crystal Ballroom)
10/2, Seattle, WA (Showbox)
10/3, Vancouver, British Columbia (Commodore Ballroom)
10/6, Boston, MA (Roxy)
10/7, Montreal, QE (Le National)
10/8, Toronto, ON (Phoenix Concert Hall)
Howabout that, San Diego-based indie rock outfit Pinback, helmed by RobCrow and Armistead Burwell "Zach" Smith IV, will hit the open roads ofthe U.S. this autumn in support of the duo's aptly titled fourth LP, Autumn of the Seraphs,which is set to drop Sept. 11 via Touch and Go. The tour, slated tokick off with a pair of gigs in California, will then break for justover one month before restarting in Tempe, AZ Sept. 19 and deliveringPinback largely to southern and eastern U.S. cities such as NewOrleans, Orlando, Atlanta, Philadelphia, and New York.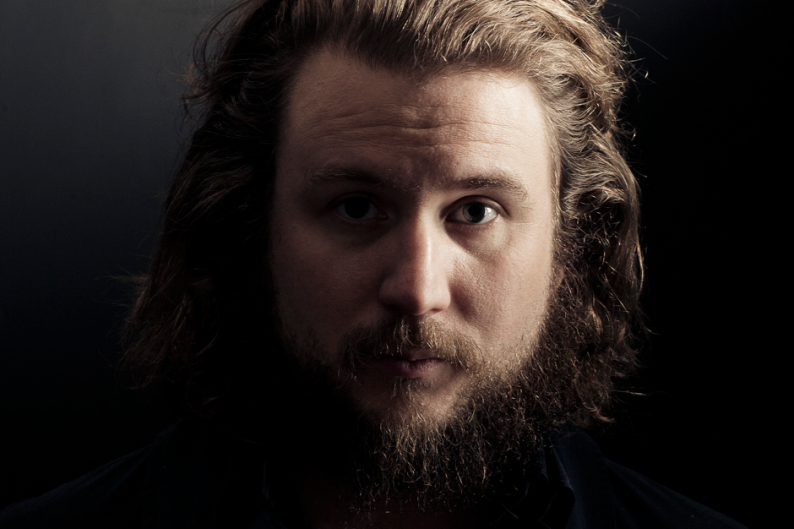 Pinback tour dates:
7/28, Anaheim, CA (The Grove of Anaheim)
8/10, Del Mar, CA (Del Mar Racetrack)
9/19, Tempe, AZ (Marquee Theatre)
9/20, Albuquerque, NM (Sunshine Theatre)
9/21, Oklahoma City, OK (Bricktown Events Center)
9/22, Fort Worth, TX (LaGrave Field)
9/23, Austin, TX (Emo's)
9/25, Houston, TX (Numbers)
9/26, New Orleans, LA (House Of Blues)
9/27, Tallahassee, FL (Club Downunder)
9/28, Orlando, FL (The Social)
9/29, Gainesville, FL (Common Grounds)
10/1, Atlanta, GA (Roxy Theatre)
10/2, Asheville, NC (The Orange Peel)
10/3, Carrboro, NC (Cat's Cradle)
10/4, Charlottesville, VA (Satellite Ballroom)
10/5, Philadelphia, PA (Theatre of the Living Arts)
10/6, Asbury Park, NJ (Stone Pony)
10/9, New York, NY (Nokia Theatre/Times Square)
10/11, Buffalo, NY (Tralf)
10/14, Chicago, IL (Metro)
On the Web:
The National at americanmary.com
pinback.com
Talk: Would this autumn be complete without Pinback's tunes?