In an effort to road test tunes from the band's forthcoming, yet-to-be titled fifth LP, Nada Surf has slated a headlining U.S. tour toting supporting act Sea Wolf. The 16-date tour, set to kick off in Columbus, OH Oct. 15, will then lead the two indie rock outfits through Midwestern cities such as Cincinnati, Chicago, and St. Louis. Following a jaunt through southern outposts like Birmingham, Tampa, and Athens, the two bands will separate in Charlottesville and Nada Surf will cap the outing with a solo gig in Baltimore Nov. 2.
Nada Surf tour dates:
10/15, Columbus, OH (Basement) #
10/16, Cincinnati, OH (20th Century) #
10/17, Louisville, KY (Jim Porters) #
10/18, Indianapolis, IN (Birdy's) #
10/19, Chicago, IL (Schubas)
10/20, Chicago, IL (Schubas) #
10/22, St. Louis, MO (Gargoyle Club) #
10/23, Nashville, TN (Exit In) #
10/24, Birmingham, AL (Bottle Tree) #
10/26, Tampa, FL (State Theatre) #
10/27, St. Augustine, FL (Cafe Eleven) #
10/29, Athens, GA (40 Watt Club) #
10/30, Asheville, NC (Orange Peel) #
10/31, Carrboro, NC (Cat,s Cradle) #
11/1, Charlottesville, VA (Satellite Ballroom-UVA) #
11/2, Baltimore, MD (8 x 10)
(# w/ Sea Wolf)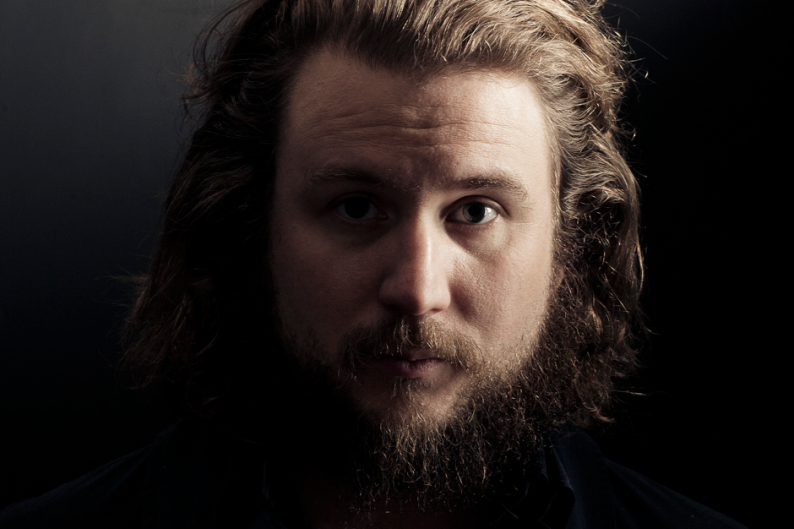 Italian psych-fueled outfit Jennifer Gentle have slated a comprehensive U.S. tour in support of the quintet's second Sub Pop release The Midnight Room, set to commence at Seattle's seminal venue the Crocodile Lounge Aug. 3. From there, the 39-date outing will lead Jennifer Gentle down the coast and through large cities such as Portland, San Francisco, and Los Angeles as well as small towns like San Juan Island, Visalia, and Upland along the way. Continuing south, Jennifer Gentle will hit Houston, New Orleans, and Atlanta before finally turning North up the East Coast, rolling through Asheville, Washington, DC, and Philadelphia en route to a handful of gigs in New York City. Finally, Jennifer Gentle will perform a string of gigs across America's midsection and come full circle with one final show in Seattle.
Jennifer Gentle tour dates:
8/3, Seattle, WA (Crocodile Seattle)
8/4, San Juan Islands, WA (Egg Lake Music Faire)
8/7, Portland, OR (Towne Lounge)
8/8, Oakland, CA (Uptown) *
8/9, Davis, CA (Delta of Venus) *
8/10, San Francisco, CA (12 Galaxies) *
8/11, Visalia, CA (The Cellar Door) *
8/12, Long Beach, CA (Alex's Bar) *
8/13, Riverside, CA (Mad Platter Records)
8/13, Upland, CA (Old Baldy)
8/14, Los Angeles, CA (6th St. Warehouse)
8/17, Austin, TX (Emo's) *
8/18, Houston, TX (The Proletariat) *
8/19, New Orleans, LA (Circle Bar) *
8/21, Birmingham, AL (The Bottletree) *
8/22, Atlanta, GA (Earl) *
8/23, Asheville, NC (Harvest Records)
8/24, Chapel Hill, NC (Local 506) *
8/25, Charlottesville, VA (Twisted Branch) *
8/26, Washington, DC (DC 9) *
8/28, Philadelphia, PA (The Vacuum) *
8/29, Hoboken, NJ (WFMU radio session)
8/29, New York, NY (Mercury Lounge) *
8/30, Brooklyn, NY (Sound Fix In-store)
8/30, Brooklyn, NY (Luna Lounge) *
8/31, New Haven, CT (Cafe Nine) *
9/1, Portland, MA (Space Gallery) *
9/2, Cambridge, MA (Middle East Upstairs) *
9/3, Providence, RI (AS 220 Art Space) *
9/4, Cleveland, OH (Beachland Ballroom) *
9/5, Bloomington, IN (Bear's Place)
9/6, Detroit, MI (Lager House) *
9/7, Chicago, IL (Empty Bottle) *
9/8, Rock Island, IL (Daytrotter Session and Show) *
9/10, Kansas City, KN (Record Bar)
9/11, Denver, CO (Hi-Dive)
9/12, Salt Lake City, UT (Urban Lounge)
9/13, Portland, OR (TBA)
9/14, Seattle, WA (Sunset Tavern)
(* w/ the Dodos)
On the Web:
nadasurf.com
jennifergentle.it
Talk: Isn't it about time Nada Surf returned to the rockin' sonics of High/Low?