Brighton, England's Bat for Lashes, a.k.a. Natasha Khan, will hit the U.S. this summer for a brief six-date min-tour, set to kick off July 23 at Hoboken, NJ's Maxwell's venue. From there, the tour — launched in support of the July 31 release of Bat for Lashes' debut Fur and Gold — will deliver Pakistan-born Khan's eclectic, mystic sonics to cities such as New York, Chicago, and Los Angeles.
Bat for Lashes tour dates:
7/23, Hoboken, NJ (Maxwell's)
7/25, New York, NY (Knitting Factory)
7/27, Chicago, IL (Schuba's Tavern)
7/28, Minneapolis, MN (7th St. Entry)
7/30, San Francisco, CA (Cafe du Nord)
7/31, Los Angeles, CA (Spaceland)
Sturdy IFC television show host and punk deity Henry Rollins will hit the road this fall on a 50-date tour titled Provoked: An Evening of Quintessentially American Opinionated Editorializing and Storytelling. Commencing Sept. 14 in Flagstaff, AZ, Rollins — an oft-outspoken and entertaining individual — will deliver his stories to cities across North America including New Orleans, Washington, D.C., Toronto, Seattle, and Las Vegas. With the exception of a few select dates, all performance tickets will go on sale July 13 and 14.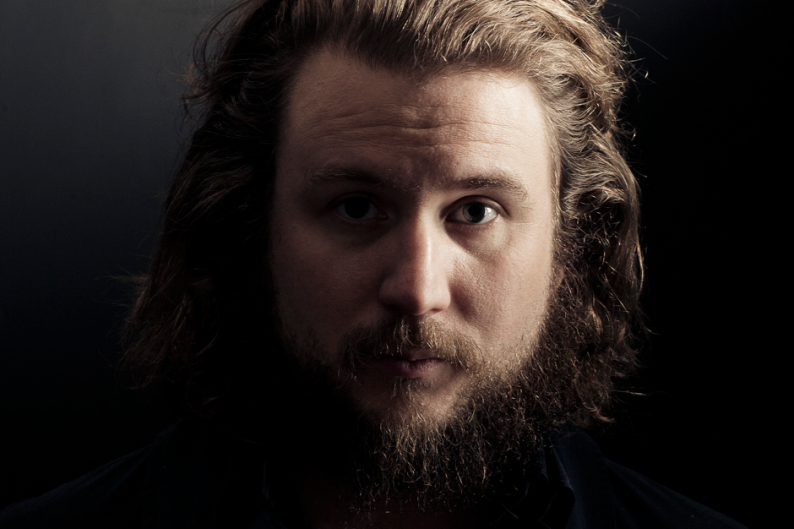 Henry Rollins tour dates:
9/14, Flagstaff, AZ (Orpheum Theatre)
9/15, Phoenix, AZ (Marquee Theatre)
9/16, Albuquerque, NM (Sunshine Theatre)
9/18, Dallas, TX (Lakewood Theatre)
9/19, Austin, TX (La Zona Rosa)
9/20, Houston, TX (Meridian)
9/21, New Orleans, LA (House of Blues) *
9/23, Orlando, FL (House of Blues)
9/24, Tampa, FL (Tampa Bay PAC)
9/25, West Palm Beach, FL (The Theatre)
9/26, West Palm Beach, FL (The Theatre)
9/27, Atlanta, GA (Roxy Theatre) *
9/28, Charlotte, NC (Amos' Southend)
9/29, Richmond, VA (Toad's Place)
9/30, Norfolk, VA (The NorVa)
10/1, Washington, DC (Birchmere)
10/2, Washington, DC (Birchmere)
10/4, Sayreville, NJ (Starland Ballroom) *
10/5, Albany, NY (Hart Theatre)
10/6, Philadelphia, PA (Keswick Theatre)
10/7, Boston, MA (Berklee Performance Center)
10/9, Buffalo, NY (Town Ballroom)
10/10, Cincinnati, OH (Taft Theatre)
10/11, Cleveland, OH (House of Blues)
10/12, Toronto, ON (Convocation Hall)
10/13, Ann Arbor, MI (Michigan Theatre)
10/15, Minneapolis, MN (1st Ave)
10/16, Milwaukee, WI (Eagles Ballroom)
10/17, Madison, WI (Barrymore Theatre)
10/19, Chicago, IL (The Vic)
10/20, St. Louis, MO (The Pageant)
10/21, Lawrence, KS (Liberty Hall) *
10/23, Denver, CO (Paramount Theatre)
10/24, Salt Lake City, UT (The Depot)
10/26, Bellingham, WA (Nitelite)
10/27, Spokane, WA (Big Easy) 10/28, Calgary, AB (Jack Singer)
10/29, Edmonton, AB (Winspear)
10/30, Vancouver, BC (Centre for the Arts)
10/31, Seattle, WA (Moore Theatre)
11/1, Portland, OR (Aladdin Theatre)
11/2, Reno, NV (Stoney's)
11/3, Chico, CA (Senator Theatre)
11/4, Sacramento, CA (The Crest Theatre)
11/5, Santa Cruz, CA (The Rio Theatre)
11/6, San Francisco, CA (Herbst Theatre) *
11/7, Columbia, MO (University of Missouri/Jesse Auditorium)
11/8, San Diego, CA (4th & B)
11/9, Las Vegas, NV (House of Blues)
(* On sale later in July)
On the Web:
batforlashes.co.uk
Henry Rollins at 21361.com
Talk: Should Rollins stop all this nonsense and finally make some music?