We charged back to the Bay Area from Salt Lake City after our show on Friday night (June 29). It's the sort of drive that puts a worried face on anyone we mention it to, but we were scheduled to play an important unannounced show in San Francisco on Saturday night (June 30). We had to do it. Being that the SLC show was at a "Toxic Free Night Club" approved by the Mormon Church, the curfew was 10 P.M. By midnight, we were a hundred miles west, deep in that salty desert, crossing the Nevada border.
I awoke the next morning beneath a familiar looking freeway overpass near my house in Oakland. It was scarcely 10 A.M. and I deliriously took my things from the trailer, stumbled through the front door, and climbed back into bed, anxious for some sleep that was uninterrupted by the vibration of the highway and the van stereo.
That afternoon, I had a wonderful time doing absolutely nothing, enjoying the hours alone, drinking a couple cups of coffee before packing up and heading to Bottom of the Hill in San Francisco, where Audrye Sessions, a band consisting of a few of our best friends, were having a CD Release show. Wanting to be a part of an event filled with all of our close friends from the Bay Area scene, we arranged to secretly open the show, adding the couple new songs we learned in Denver to our set to make it interesting. Throughout the show, I couldn't take two steps without another hug or another drink being pushed my way. Besides Audrye Sessions, the bands on the bill were Push to Talk and Poor Bailey. These are the guys that we get coffee and go to the bars with when we are in town, and the same guys we call from the van at midnight when we need to talk to someone. At events like last night's (July 1), we'll be climbing on stage and singing along during each other's sets, and will wake up on the floors of each other's apartments. We never really attempted to build a scene here, it just sort of happened on its own when the few of us began hanging out outside of playing local gigs. We help and protect each other on the battleground of the music industry, play on one another's albums and do little tours around California together. We even had our own San Francisco showcase at SXSW this year. The fact that we are all true fans of one another's music doesn't hurt, and there's a current of healthy competition in our friendship, unspoken challenges that keep us honing our songwriting, and locking ourselves away in rehearsal spaces.
I'm quite proud of Audrye Sessions for the record they made. Quiet packs of major label A&R scouts have been lurking in back at their L.A. shows, so I know I'm not alone in this. I'm certain you'll be hearing more about them soon.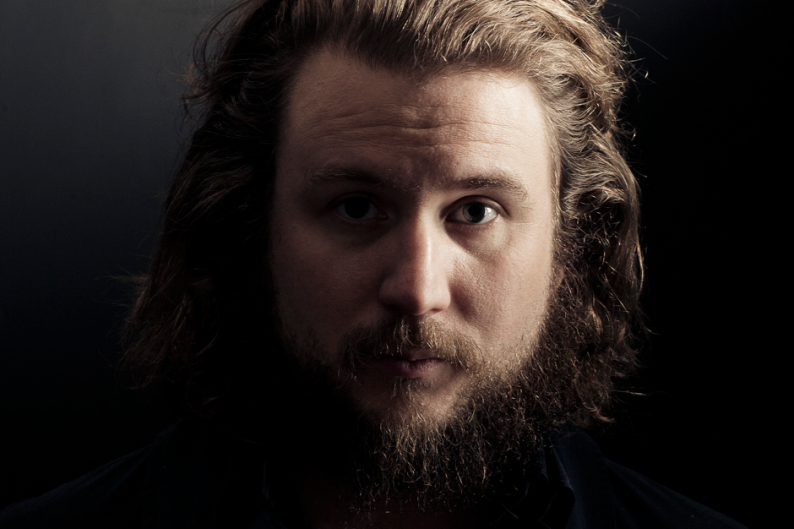 Anyway, this is my final post for this month of SPIN.com tour blogs. My hope with these was to convey the fact that the people out there who are making music and touring full time are regular people, many of whom are working really hard for what they do and making little or nothing from it. There is the constant payoff of performing along with some interesting experiences and stories to tell, but there is a lot of discomfort, lots of driving and waiting around, sleeping at strangers houses, missing the structure of home. I wanted to show that there is a lot of uncertainty as well, lots of ups and downs. You can be playing for a single paying audience member one night, and for a crowd of a few thousand the next. All and all, I've found that no matter what you are doing, the real measure of success is how happy you are. I often have to stop and remind myself how satisfying it is to be doing what I daydreamed about in class on mundane afternoons in high school. When we're passing through small or strange towns, curiosity about life there will bring me to ask the locals some questions. Often, I'll receive sad and jaded responses about how much the surroundings bring them down, how trapped and directionless they feel. I usually feel compelled to tell them that I have just recently discovered that the country isn't as big as it seems, that it only takes a little extra work to save some cash, pack up your car and find another place that is more inspiring, more exciting, or just brings more happiness — and there is no shame in coming home if it doesn't feel right. I am also a true believer that anyone can live a life doing what they love as long as they have some talent and want it enough to work their ass off everyday, to be patient and deal with a lot of disappointment. I am always rooting for people with a genuine passion for what they do, who are willing to take that risk to be happier. It's a rare thing. I'm excited to be home and surrounded by so many comforting people. In the last year, I've scarcely spent two months around here, so I'm going to make the most of each minute. I want to give a big thanks to SPIN.com for featuring my band, for being patient with my lack of Internet on the road, and to any and all of you that read along with us on this last tour. I know what a fortunate and amazing thing it is to be able to do what you love for a living, and have your voice delivered to a wide audience. I'd be very pleased if these writings brought you some sort of enjoyment or escape. I'll see you somewhere out there soon.
All my love,
— Dave & Street to Nowhere