With No World For Tomorrow, the forthcoming record from Coheed and Cambria due Oct. 23, the New York-based quartet have completed the fourth and final chapter, a.k.a. LP, of the concept album series surrounding fictional character Kilgannon. The new effort, the follow up to 2005's exhaustingly titled LP Good Apollo I'm Burning Star IV, Vol. 1: From Fear Through the Eyes of Madness and the band's second release courtesy of Columbia, was recorded in Los Angeles and features Foo Fighters sticksman Taylor Hawkins, replacing original drummer Joshua Eppard. Chris Pennie, formerly of Dillinger Escape Plan, has now been added as the band's official drummer. "Josh leaving the band was a big deal for us," frontman Claudio Sanchez said in a statement, "but having Taylor on the record, and now having Chris in the band full time has really allowed us to progress in a way that is really exciting for all of us."
Producer Nick Raskulinecz (Foo Fighters, Rush, Velvet Revolver), mixer Randy Staub(Metallica, Nickelback), and newfound Columbia honcho Rick Rubin also lent skills to the production of the forthcoming effort.
The Shins, the Postmarks, Smoosh Join Nick Jr.
Lending a hand to the leagues of animated avatars and fictional TV characters is all the rage these days; just ask one of these musically minded cartoon junkies. And the Shins, the Postmarks, Cornelius, Smoosh, Biz Markie, Devo's Mark Mothersbaugh, and Rahzel, are among the latest acts to join the fad and contribute to Nick Jr.'s Yo Gabba Gabba!, a music cartoon series aiding school children with "simple life lessons," Pitchfork reports.
The show, also featuring guests like Elijah Wood and Tony Hawk, depicts Biz Markie in a segment named "Biz's Beat of the Day," while Mothersbaugh stars in "Mark's Magic Pictures." Furthermore, songs such as "Party in My Tummy," "Snacky Snack Snack," and "Try It, You'll Like It" attempt to teach the pleasures of healthy foods. Yo Gabba Gabba! premiers on Nick Jr. Aug. 20.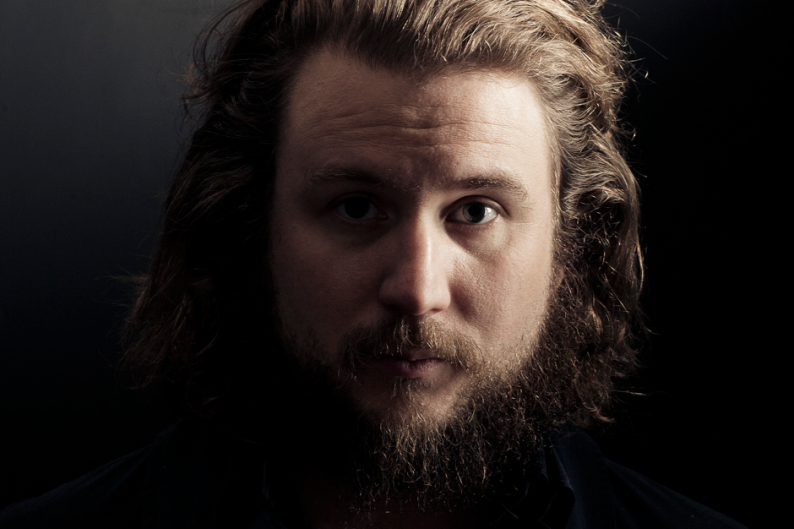 The Go! Team Tour
England-based six-piece the Go! Team have announced a 11-date outing set to spread the outfit's eclectic dance jams across the country in support of the Sept. 11 release of sophomore LP Proof of Youth. Kicking off Oct. 13 in Chicago, the jaunt will include stops in cities such as Seattle, San Francisco, New York, Boston, and Washington, D.C.
The Go! Team tour dates:
10/13, Chicago, IL (Double Door)
10/15, Seattle, WA (Neumo's)
10/17, Portland, OR (Doug Fir)
10/19, San Francisco, CA (Mezzanine)
10/20, Pomona, CA (Glass House)
10/21, Los Angeles, CA (Echoplex)
10/25, Boston, MA (Paradise)
10/26, Philadelphia, PA (TBA)
10/27, New York, NY (Bowery Ballroom)
10/28, Brooklyn, NY (Studio B)
10/30, Washington, DC (9:30 Club)
Gruff Rhys Tours
In addition to forging Neon Neon beside Boom Bip, a.k.a. Bryan Hollon, and prepping the release of Super Furry Animals' Hey Venus!, Gruff Rhys has announced an 11-date tour in continual support of sophomore solo release Candylion. His tour, commencing with a stroll through eastern seaboard outposts such as Philadelphia, Washington, D.C., and Boston, will also descend the West Coast from Seattle to Los Angeles.
Gruff Rhys tour dates:
9/19, Philadelphia, PA (Johnny Brenda's)
9/20, Washington, DC (Rock and Roll Hotel)
9/21, New York, NY (Hiro Ballroom)
9/22, Brooklyn, NY (Union Hall)
9/23, Boston, MA (Museum of Fine Arts)
9/25, Toronto, ON (Rivoli)
9/27, Chicago, IL (Schubas)
9/29, Seattle, WA (Crocodile Cafe)
9/30, Portland, OR (Doug Fir)
10/2, San Francisco, CA (Swedish American Hall)
10/3, Los Angeles, CA (Rec Center Studios)